Africa Water and Sanitation Monitoring: Informing Policy, tracking progress
Wednesday 31 August | 09.00-10.30 | Room: NL Auditorium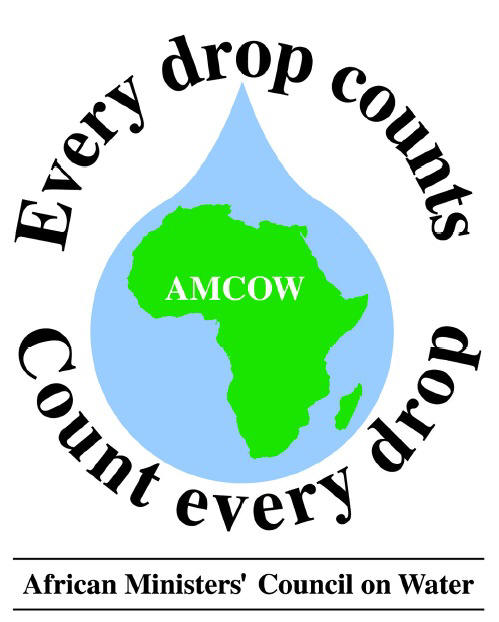 AMCOW in collaboration with the African Union, with financial support from Africa Water Facility (AWF) managed by the Africa Development Bank (AfDB) has developed a revised and harmonized water and sanitation sector monitoring. This follow input and extensive consultations involving Member States and key stakeholders at sub-regional, continental, and global, levels. This takes into account the SDG reporting requirements. The system places member states at the centre of monitoring and reporting linked to Regional and Basin level monitoring and reporting. A capacity building programme is currently under development.
The event will include presentations on the main highlights of the Africa Monitoring and Reporting System. It will also show how AMCOW is aligning the monitoring and reporting to various global processes in order to better target resources and to support harmonisation of efforts to monitor Sustainable Development Goal targets and other high-level commitments for water and sanitation at national, regional and global levels. The System will be formally launched during the High-level Ministerial Panel.
Programme
Theme 1: Africa's Harmonised Monitoring and Reporting System – Tracking Progress and Linking with Global Processes
09:00 Introduction
Oseloka Zikora, AMCOW
Welcome
AMCOW Executive Secretary
09:05 Opening Remarks
AMCOW President
AMCOW's Revised Monitoring and Reporting Framework
Nelson Gomonda, Project Manager - AMCOW
Monitoring N'gor Commitments
Kitchinme Bawa, Sanitation Focal Person - AMCOW
09:20 Monitoring at country levels - Building on Existing Opportunities
Piers Cross, WALIS (tbc) and Dominick De Waal, WSP-World Bank (tbc)
09:40 Q&A
Themes 2: Opportunities for strengthening Monitoring and Reporting
09:50 SDG Monitoring Processes (Global)
Joakim Harlin, UN-Water Linking sub-regional and basin level monitoring
Representative, Regional Economic community
Representative, Basin Organisation
10:10 African Ministers Panel discussion: Investing in Monitoring and Reporting - Building Capacity at Continental level and steps going forward
10:25 Summary and wrap-up
Oseloka Zikora, AMCOW
Conclusion
Africa has developed a web-based monitoring and reporting system to address challanges related to water and sanitation sector monitoring and respond to the need for credible reporting for African Heads of State and Government. Lack of national and regional water and sanitation sector monitoring and reporting system in Africa has been widely recognised as critical constraints for making informed decisions on the development and use of water resources and sanitation in the continent. Studies commissioned by AMCOW showed that water and sanitation sector monitoring and reporting in almost every African country was deficient and this failure brought enormous opportunity costs in terms of loss of development opportunity and management of scarce water resource. Further, existing monitoring systems were not set for reporting on progress towards politically agreed goals, and could not serve as basis for effective sector planning and development.