Water and job opportunities: a critical nexus for growth
Sunday 28 August | 14.00-15.30 | Room: NL 357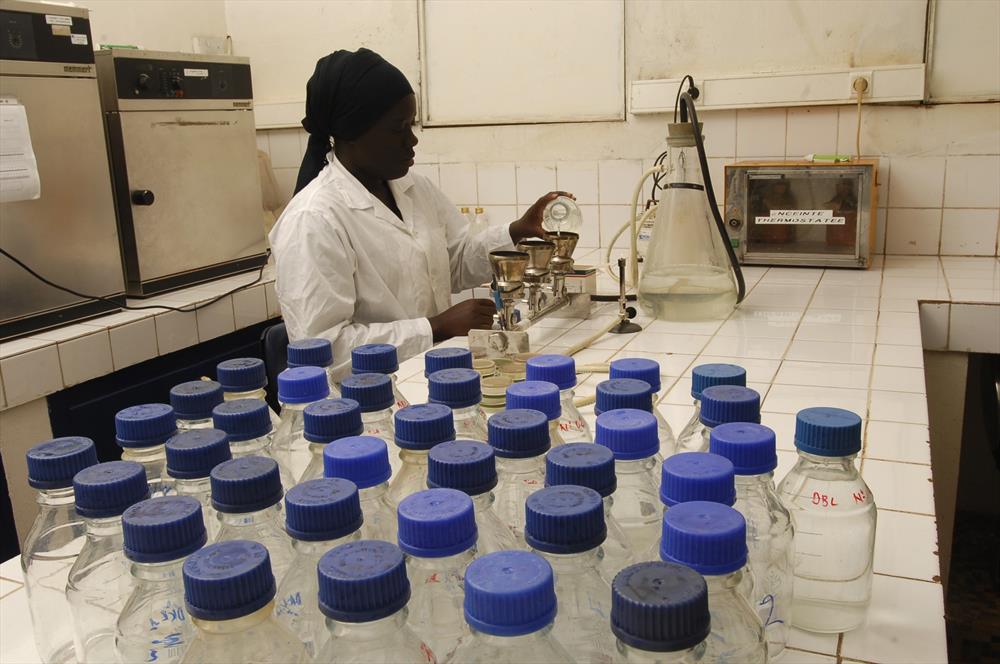 Water and job creation are linked bi-directionally, where jobs need to be created to achieve SDG 6: universal water and sanitation, which in turn impacts SDG 8: Sustainable economic growth and decent work.
This session looks at the water professionals the sector needs to achieve SDGs. Whilst the water and WASH sector generate a considerable volume of jobs, the shortages are daunting, and competency gaps enormous. At the same time we have not even come to understand what the targets of SDGs will mean in terms of human resources required. A lack of fundamental data, targeted policy frameworks and effective institutional infrastructure hampers the development of a human-resource (HR) base essential to optimize water management and in turn reduce the impact of poor water/sanitation services on workers' health.
Investment is critical, and needs to come fast.
HR action plans based on sector needs assessments can address these issues. The development of skills, knowledge and experience must envisage: setting-specific appropriate technologies; focus on equitable, green solutions; aligning technical and vocational education/training better with current and future labour needs. Solving labour market imbalances must consider career structures, de-stigmatizing certain jobs and gender-sensitive equal opportunities.
Find posters connted to the seminar under Resources.
Programme
The driving force behind Water Security: Competent Professionals
Chair: Kirsten de Vette, IWA
14:00 Water Professionals: capacities to deliver the SDGs
Ger Bergkamp, Executive Director, IWA
14:15 Technical standards are a vehicle for workforce development
and growth
Christopher Lindsay, IAPMO
14:25 Youth-led approach to skills and professional development in
water utilities
Bongani Dladla, Umgeni Water
14:35 Building the workforce through WASH capacity building:
challenges and strategies
Millie Adam, CAWST
14:45 How can human resources development be sustainable?
Shigeyuki Matsumoto, JICA
14:47 Dual system based vocational education and training in the
water sector
Hugo Aguilar, SEDAPAR
14:49 Q&A
15:00 Panel discussion: Developing competencies in water
management (the critical needs; planning and development)
Moderator: Robert Bos, IWA
Kala Vairavamoorthy, IWMI
Paul Bowen, President, WEF
Cecilia Scharp, UNICEF
Diane d'Arras, Senior Vice-President, Suez Water
Conclusion
In September 2015, world leaders adopted an ambitious and challenging agenda for sustainable development: 17 goals and 169 targets to be achieved by 2030 without leaving anyone behind. This agenda provides an unprecedented opportunity for the sustainable development, management and use of water resources in the broadest sense. The dedicated water Goal 6 is complemented by references to water-relevant targets in several other goals. The hydrological cycle, in all its aspects from freshwater resources, to water supply and wastewater management, will be central to sustainable development in the coming 15 years. Never before in human history have governments committed themselves to make such strides on water issues.
Reaching these goals requires resources. Discussions on means of implementation have focused on financial needs, but have largely ignored the other critical requirement: human capital, people – whether newly trained, or retrained, professionals to manage water and deliver water-related services sustainably, or a contingent of technical people with skills and know-how built up through technical and vocational training. By 2030 the human population on our Planet will have reached 8.5 billion, people for whom we will have to create an effective workforce to manage water resources and deliver water and sanitation services on a daily basis.
IWA's "An Avoidable crisis" report shows that we know shockingly little about the current status of the human resource capacity. However, whilst data are scarce, 15 country assessments by and large show that the human resource base is under-sized, its composition is unbalanced and gender-biased, and job incentives and career opportunities are insufficient. Educational systems, themselves often dysfunctional, show a disconnect with the real professional and technical needs in practice. The developing world alone will need an additional 3.3 million professionals to achieve universal coverage of drinking water supply and sanitation services.
The Seminar stressed the need to:
Create the evidence base to underpin investments in human resources (HR) – there is a need for concerted action at all levels to collect relevant human resources data and to connect this new information to HR capacity development strategies and action plans.
Set standards and benchmarks, develop competency frameworks and design targeted action by professional associations. All have important contributions to make towards strengthening the human resource base of the water and sanitation sector.
Collaborate and share best practice to develop the water and sanitation workforce and to help organisations attract young talent and talent from other sectors (e.g. communications, business etc.), and retain staff through incentives and career opportunities.
Innovate our education and learning systems so they are better geared towards the development of an effective professional workforce. Time is limited and we need strong collaboration to leapfrog, learn from one another, and jointly innovate education and learning practices.
Develop national-level HR strategies: Countries need to formulate long-term, national strategic action plans for HR capacity for water and sanitation service delivery. This requires coordinated action at national level by ministries, education and training institutes, non-governmental organizations and national and international professional associations.