Water Environment Federation / Water Environment Federation
Water for sustainable and inclusive cities: how to induce change?
Thursday 01 September | 09.00-10.30 | Room: FH 300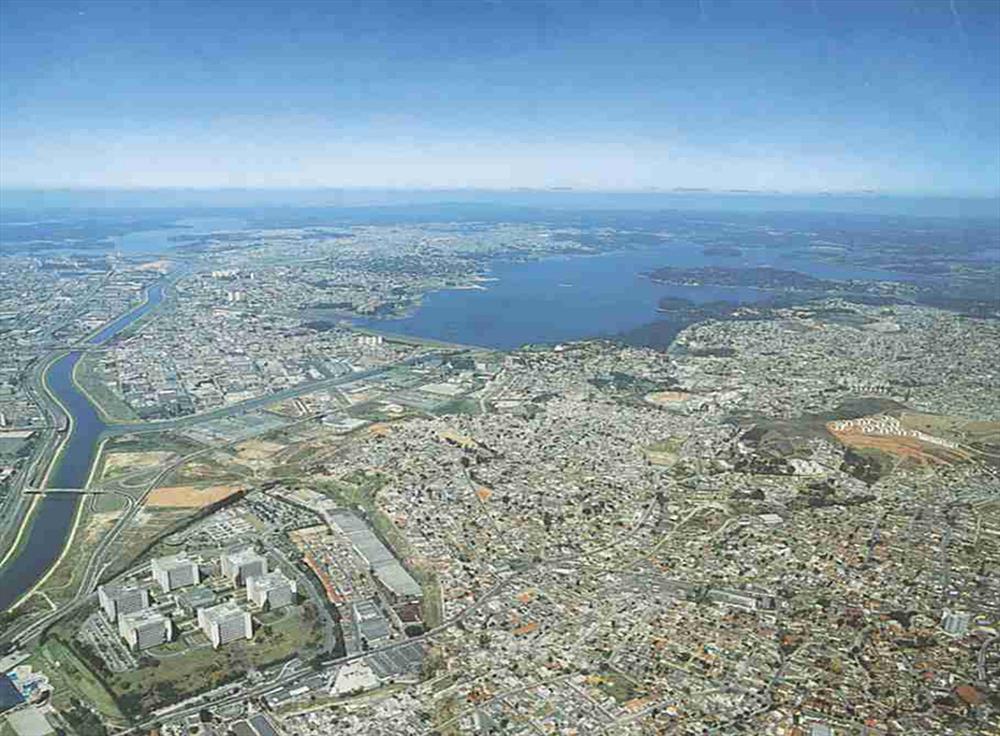 Over the past 150 years the rapid growth of cities and poor management of urban water and waste has resulted in extensive degradation of the urban environments – including rivers, wetlands, estuaries and receiving water bodies. These are mistakes which we do not wish to repeat, and which, in many contexts, we desire to reverse the impacts to restore local ecosystem health and services.
This is the first session in the seminar on Water for sustainable and Inclusive Cities – How to induce change? This session will discuss possibilities for integrated urban water management to assist in providing essential urban services such as water, sewerage and drainage management while both minimising future risks and rehabilitating stressed urban ecosystems.
In the seminar posters are presented. Please find them under the resources tab.
Programme
Inducing change through IUWM
Chair and Moderator: Marianne Kjellen, UNDP
09:00 Welcome and Introduction
Marianne Kjellen, UNDP
09:05 Managing Extreme in a Mega City: the nexus of water scarcity
and water pollution in São Paulo
Dr. Jerson Kelman, President, SABESP
09:25 Urban Drainage in Barcelona: from hazard to resource?
Prof. David Sauri, Universitat Autònoma de Barcelona
09:40 Moderator Interview with poster authors
Initiatives for sustainable groundwater management by public water utility.
Chaya Ravishankar, Institute for Social and Economic Change
Cataloging Possibility: Implementation of Sustainable Urban Stormwater Projects in Stockholm
Isabel Enerson, KTH
A 'sponge' city called Kajiado in Kenya
Maarten Mulder, AMREF Flying Doctors
09:45 Urban sustainability: learning from failure. Magdalena River
Case, Mexico City.
Fernanda Garciagiego, UCL
10:00 Moderator Interview with poster authors
Managing Extremes: Sustainable Planning for Water Resources in San Diego
Philip Kruse, Technical University Dortmund
Water Security in changing paradigm through institutional & participatory mechanisms
Mr. Amit Kumar, Environment Watch India
10:05 Recalibrating the Los Angeles River: Design as Advocacy for
Change
Mia Lehrer, Mia Lehrer + Associates
10:25 Reflections and Summary
Martin Gambrill, The World Bank
Rapporteur: Mike Poustie, World Vision Australia
Conclusion
Cities under rapid urbanization face a range of pressures including unplanned growth and unmet needs and demands for basic services, as well as increased water consumption, waste generation and water discharge. Also developed cities face pressures of dysfunctional layout or poorly performing infrastructure. Such pressures offer opportunities for innovative solutions encompassing the productive reuse of water, nutrients, organic matter and energy, and the multi-purposing of land-use and infrastructures.
The seminar on "Water for sustainable and inclusive cities: how to induce change?" showcased several examples of how the urban landscape had been repurposed in a way to meet demands of citizens while at the same time providing benefits like reduced flooding, and making use of "waste" or "overflow" waters in ways that makes cities more liveable.
The findings showed the importance of being "demand-driven" and responding to the needs and aspirations of the full range of stakeholders. Solutions also need to be economically and financially viable: If resource recovery is to be taken seriously, there must be a greater understanding of the potential utilization of end products, and how they fit into a viable business. Business model thinking can facilitate this process.
Communications is vital: the water sector needs to work more with digital and social media and learn to use these media to create the change that is desperately needed in the urban. Whereas public awareness needs to be raised regarding prudent use of water and different infrastructure solutions, there may also be a need for water managers to more dynamically respond to citizens' concerns or fears of water shortages and climate change.
Change is at times driven by crises – when water systems experience shock, there can be a small window of opportunity to enact change. This must indeed be aggressively embraced to transition to a more sustainable future. At the same time, with most of the urban infrastructure yet to be built, there is a huge opportunity to qualitatively improve and guide the huge investments that go into urban construction and infrastructure development every day.
Opportunities for a more sustainable future are commonly within reach, and even known to most actors. Unfortunately, institutional silos may limit solutions to the boundaries of pre-defined mandates rather than to address the greater picture. There is a need for a new urban water paradigm: where all components of the urban water system are viewed collectively; rethinking the way water is used and reused; and where waste is treated as valuable resource.
Critical elements for inducing change towards greater sustainability, as suggested by the policy panel, emerged as Political Will & Vision; Leadership; Collaboration; Communication; Public Awareness; Education; Information; and Transparency. These areas of action are the challenges at hand for water agencies, along with urban and national authorities, businesses and citizens. Indeed, the three-session seminar showed breakthroughs when and where the different actors planned and acted together: where city administrations and citizen stakeholders manage to communicate and jointly re-craft the use of the urban space.