Water Environment Federation / Water Environment Federation
Water for sustainable and inclusive cities: how to induce change?
Thursday 01 September | 14.00-15.30 | Room: FH 300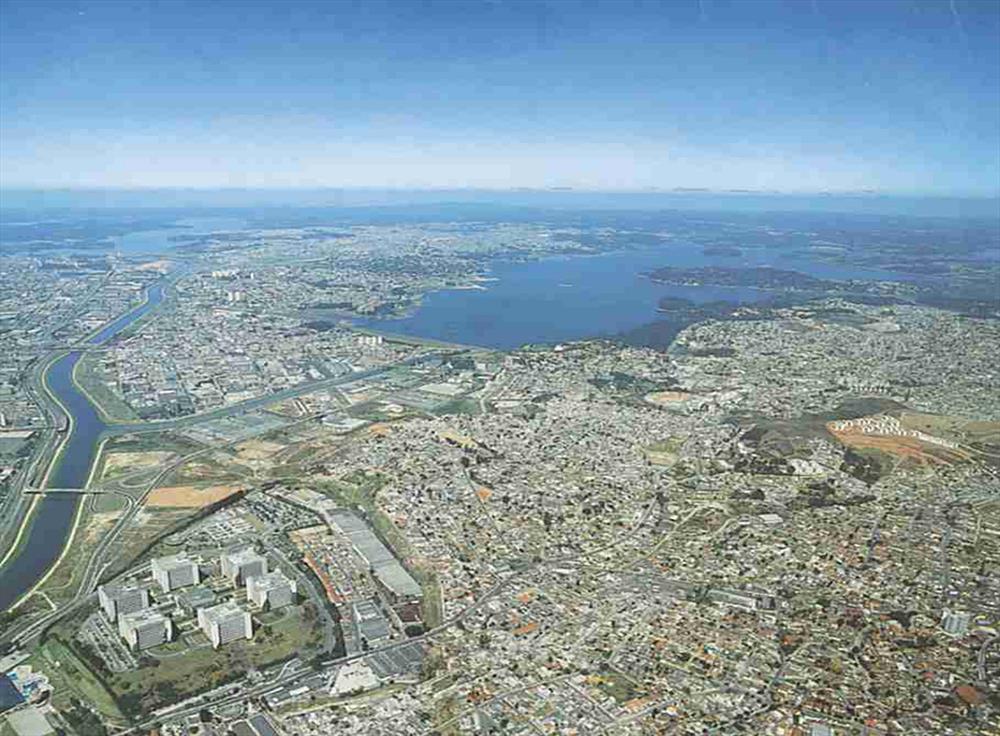 This is the third session of the seminar on "Water for Sustainable and Inclusive Cities – How to Induce Change?"
We live in a rapidly changing world. Even with the best knowledge of new approaches like IUWM (session 1), and examples of implementing sustainable service provision (session 2), change will not occur without significant political, private sector and public support. This session will build on the two previous sessions and asks how cities can drive change to ensure the sustainability and inclusiveness of cities through improved water management.
This session will discuss the upcoming Habitat III conference on sustainable urban development, along with the sustainable development goals, private and public sector engagement, and will conclude with a panel discussion looking at the remaining barriers to achieving sustainable and inclusive urban water service provision.
During the seminar posters will be displayed. Please find them under the resources tab.
Programme
How to Induce Change
Chair: Faraj El-Awar, GWOPA
Moderator: Francois Brikke, Global Water Partnership
14:00 Weclome and Introduction
Faraj El-Awar, UN-Habitat
14:05 Managing the Metropolis: Changing the Mental Maps of
Water
Simi Kamal, Hisaar Foundation in Pakistan and Karachi Water Partnership
14:20 Maximising the opportunities of a changing landscape: urban
water management in transition
Ass. Prof. Kartik Chandran, Columbia University
14:35 Building Momentum - enabling change by mobilising urban
water utilities
Dr. Paul Bowen, President, Water Environment Federation
14:50 Panel discussion: How to Induce Change?
Jerson Kelman, President, SABESP
Célia Blauel, Deputy Mayor of Paris
Betsy Otto, WRI
Kala Vairavamoorthy, IWMI
Dr. Matt Ries, Water Environment Federation
Neil Macleod, Private consultant
15:25 Reflections and Summary
Faraj El-Awar, GWOPA, UN-Habitat
Rapporteur: Michael Poustie, World Vision Australia
Conclusion
Cities under rapid urbanization face a range of pressures including unplanned growth and unmet needs and demands for basic services, as well as increased water consumption, waste generation and water discharge. Also developed cities face pressures of dysfunctional layout or poorly performing infrastructure. Such pressures offer opportunities for innovative solutions encompassing the productive reuse of water, nutrients, organic matter and energy, and the multi-purposing of land-use and infrastructures.
The seminar on "Water for sustainable and inclusive cities: how to induce change?" showcased several examples of how the urban landscape had been repurposed in a way to meet demands of citizens while at the same time providing benefits like reduced flooding, and making use of "waste" or "overflow" waters in ways that makes cities more liveable.
The findings showed the importance of being "demand-driven" and responding to the needs and aspirations of the full range of stakeholders. Solutions also need to be economically and financially viable: If resource recovery is to be taken seriously, there must be a greater understanding of the potential utilization of end products, and how they fit into a viable business. Business model thinking can facilitate this process.
Communications is vital: the water sector needs to work more with digital and social media and learn to use these media to create the change that is desperately needed in the urban. Whereas public awareness needs to be raised regarding prudent use of water and different infrastructure solutions, there may also be a need for water managers to more dynamically respond to citizens' concerns or fears of water shortages and climate change.
Change is at times driven by crises – when water systems experience shock, there can be a small window of opportunity to enact change. This must indeed be aggressively embraced to transition to a more sustainable future. At the same time, with most of the urban infrastructure yet to be built, there is a huge opportunity to qualitatively improve and guide the huge investments that go into urban construction and infrastructure development every day.
Opportunities for a more sustainable future are commonly within reach, and even known to most actors. Unfortunately, institutional silos may limit solutions to the boundaries of pre-defined mandates rather than to address the greater picture. There is a need for a new urban water paradigm: where all components of the urban water system are viewed collectively; rethinking the way water is used and reused; and where waste is treated as valuable resource.
Critical elements for inducing change towards greater sustainability, as suggested by the policy panel, emerged as Political Will & Vision; Leadership; Collaboration; Communication; Public Awareness; Education; Information; and Transparency. These areas of action are the challenges at hand for water agencies, along with urban and national authorities, businesses and citizens. Indeed, the three-session seminar showed breakthroughs when and where the different actors planned and acted together: where city administrations and citizen stakeholders manage to communicate and jointly re-craft the use of the urban space.