Water Stewardship: A Driver for Business Growth
Wednesday 31 August | 14.00-15.30 | Room: FH Little Theatre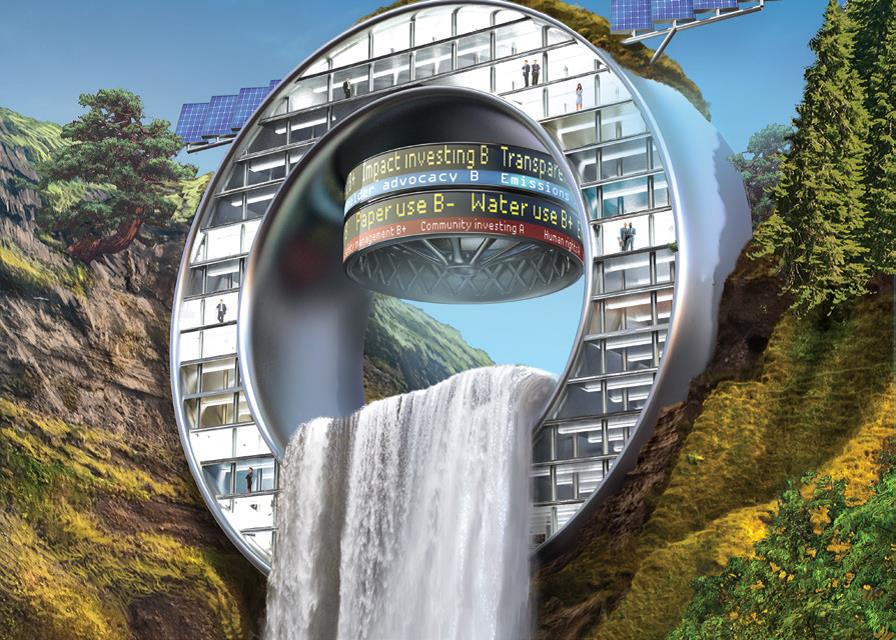 Water risks to businesses consist of three dimensions across their value chain: physical (quantity and quality), regulatory and reputational. In many parts of the world attention is on water scarcity which is driven by increased competition for water as a finite resource and the impacts of climate change.
Companies operating in high water risk areas are faced with multiple challenges that impact their business. This has driven many companies to focus beyond efficiency and reuse and in building water stewardship strategies to secure business growth and contribute economic, environmental and social value to the communities in which they operate.
The objective of the seminar is to illustrate the importance of water to business and the importance of business to water, by providing practical case studies of how companies have successfully leveraged their water strategies, participated in strengthening water governance, and used leading risk tools.
Programme
Overview of the tools currently in use
14:00 Welcome
Jon Grant, WaterTAP
14:05 Tools to Solutions: What Does Business Need in Order to
Deliver Successful Outcomes?
Jørn Rasmussen, DHI Group
14:15 Scaling Action and Fuelling Growth Through Corporate Supply
Chains
Morgan Gillespy, CDP
14:25 Identifying Water Stewardship Actions to Improve Business
Water Security
Ashok Chapagain, Water Footprint Network
14:35 Circular Economy as a Growth Booster
Johann Clere, Veolia
14:45 The Manos al Agua Initiative in Colombia: Water Stewardship
in Action.
Christian Frutiger, Nestlé
14:55 Group discussions on gaps on existing tools.
What tools do specific sectors need?
What additional tools and policies are needed to enable businesses to support positive outcomes?
15:25 Conclusions and Recommendations from Seminar 6.
Will Sarni, Deloitte
Conclusion
Moving from Water Management to Water Stewardship in business is complex and can seem difficult to implement. This will take a shift in mindset from the prevailing view of water risk, where companies focus on compliance and meet the minimum regulation, or managing the water to a specific standard based on the local government. The new mindset will focus on water opportunities which means seeing water as a way to optimize business practices along with community involvement. This seminar looked at how companies approach their water risk and approaches for improving corporate water stewardship within the concept of the circular economy.
Companies build and execute water stewardship strategies to mitigate complex physical, regulatory and reputational water risks across their value chains to support business growth. This risk differs across industrial sectors that use water as a main input, ingredient, or within certain processes. These strategies need to incorporate supply chain, production, and products for a more holistic approach. Which means that when companies describe their water risk it must incorporate both in house production and supply chain. Effectively this allows corporations to cheat or 'offshore' water risk if they are not reporting their supply chain or are outsourcing a portion of their manufacturing.
Corporate water risk mitigation strategies will not succeed without a strong framework of water governance to address root causes of water challenges and through collective action with diverse stakeholders. There are two important dimensions to understand when evaluating water risk to business, exposure and sharing. Right now the majority of companies are focused on compliance with local water regulations. This doesn't go far enough in addressing all of the stakeholder needs and are not represented by the options to drive companies beyond compliance. This begs the questions of how do we go beyond compliance.
There are a number of tools being used to drive better water outcomes and in many cases driving growth; however, improving these tools can help enhance and build on corporate water stewardship to drive business growth. These tools involve both approaches to develop these strategies along with better technologies to execute them. In the seminar discussions we learned that data has led to better decision making along with more efficient use of water. Implementing water reuse or more efficient growing techniques is another leading driver.
Companies are learning to better incorporate reputational risk and brand value into water strategies along with innovation in new business opportunities, products, services and funding models. Reputation is key because many companies have a portion of their production in water stress areas and could be seen to compete with communities in developing countries. This leads to the challenge of increasing production while using less or the same amount of water. There is now constant pressure on corporations to increase their stewardship and reputation within the water basins that they operate. Many are through supporting better water stewardship within local communities.
As corporations move towards water stewardship they are taking a holistic approach. Better tools and technology are constantly being developed. All of the answers are not there yet, but the concept of developing better KPI's and continually improving means that water is increasingly being seen as an opportunity rather than a risk. Water stewardship by corporations is allowing the sector to demonstrate that water is a leading driver of the circular economy.