Interactive Seminar Poster Session
Wednesday 31 August | 12.30-14.00 | Room: NL Floor 2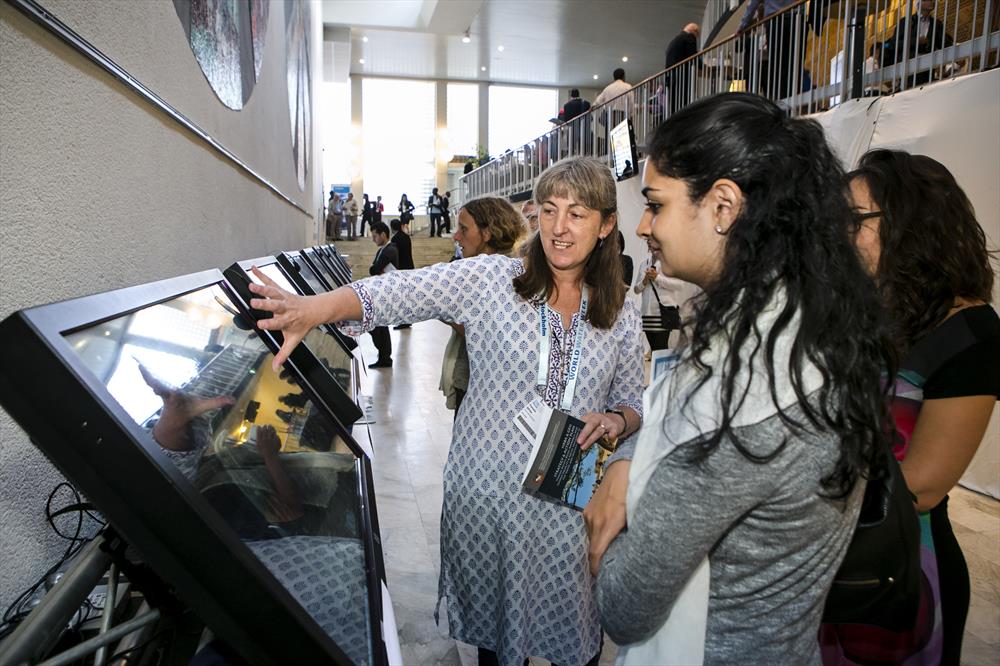 The posters are an important part of the seminar programme and link with the overall theme of the World Water Week. Each seminar will display a selected number of abstracts in the interactive electronic poster exhibition, where conference visitors can view and learn more about the projects behind the posters.
The posters will briefly be presented during each seminar, but as an addition, the poster presenters will be available for questions during the lunch break on the day of the seminar. During the break, the authors will be available at their posters in order to provide short introductions, comments and answer questions from the participants in an informal setting.
The most informative, innovative and well-designed poster will win the Best Poster Award, which will be presented during the Closing Plenary Session.
On Wednesday, 31 August, posters from the following seminar will be displayed:
Good water governance for inclusive growth and poverty reduction
The posters can be find online under the Resources tab.
Programme
Good water governance for inclusive growth and poverty reduction
Maximizing economic & social welfare through localised water resources management
Church CBO models sustains bore holes from Rushere Town Board
Water governance under resource extractivism - the case of Mongolia
Reliable and sustainable rural water supply governance through meaningful consultation
Best practices in municipal governance of water services, Lessons from Medellin, Colombia
Ramping-up access in Niger: reform, pro-poor policies, and performance