Water as a driver for sustainable growth
Monday 29 August | 16.00-17.30 | Room: L9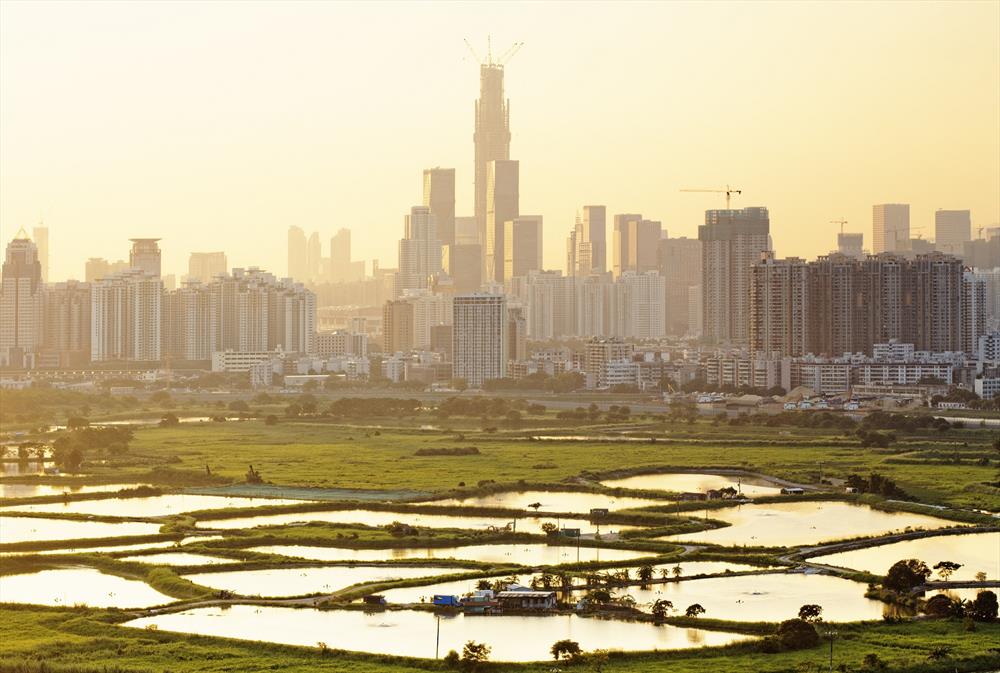 Growth for Water
Building on insights from the previous session, we will now flip the coin and explore how economic growth affects opportunities for water security. As economies and populations grow, so will the assets, economic activities and populations facing water-related risks such as service disruptions, drought, flood and contamination. But growth also provides critical resources and incentives to mitigate these risks. As countries become wealthier, the affordability and the demand for enhanced services, protections and environmental quality also tend to grow. Growth can therefore facilitate opportunities for policy reform, strengthened institutions for water management, and financing for investments in water-related technologies, information systems and infrastructure. What examples are there of growth driving demand for action on water security? Under what conditions has increased growth enabled improved water security? How can innovation be stimulated, upscaled and transferred? A high level panel and academic experts will discuss these questions and many more.
During the seminar posters will be presented. Please find them online under the resources tab.
Programme
Growth for Water
Moderator: Claudia W. Sadoff, The World Bank
16:00 Introduction
Claudia W. Sadoff, The World Bank
16:05 High Level Panel Discussion
Angel Gurría, Secretary Genral, OECD
Oyun Sanjaasuren, Chair, Global Water Partnership
Hon. Nomvula Mokonyane, Minister of Water & Sanitation South Africa
Jennifer Sara, Senior Director for Water (a.i.), The World Bank
16:30 Q&A
16:40 Water-related Economic Drag: Sector-level Analysis in Ethiopia
Dr. Katrina Charles, University of Oxford
16:50 Bulk Water Transfers: Problem or Solution
Renee Martin-Nagle, University of Strathclyde
Dr. Gabriel Eckstein, Texas A&M Univeristy
17:00 'Zero' Coming into Fashion in the Indian Textile Industry
Dr. Jenny Grönwall, SIWI
17:10 Q&A
17:20 Concluding Remarks on Seminar
Bassel Daher, Texas A&M University
Conclusion
Water and growth are tightly interconnected. As economies and populations grow, so will the assets, economic activities and populations facing water-related risks such as service disruptions, drought, flood and contamination, while the pressure on water resources increase simultaneously. Accounting for the interconnectedness between water and growth will be imperative as we plan to invest in a more sustainable future.
Water can be a friend and a foe for Growth. The presence of water has been a key element for growth for civilizations throughout history. It is a resource instrumental for growing agricultural and industrial sectors, as well as for maintaining the livelihood of communities. At the same time, three out of four natural disasters in the world are water related. The annual price tag associated with flood damage to property has been estimated to reach US$120 billion, on average, whilst the cost of inaction has been estimated to be around US$ 500 billion per year. Improved water management has the potential to reduce loss and damage and build resilience to water-related natural disasters, as well as and underpinning economic growth through improved allocation, productivity and trade. Investment in information, infrastructure, and institutions will be a precursor for further sustainable growth.
Growth can be friend and a foe for Water. Growth provides critical resources and incentives to achieve water security, mitigate water-related risks and utilize water resources sustainably. It also provides opportunities for investing in sustainable water resources management. At the same time, there are numerous examples of negative impacts on water resources related to growth. Therefore, development pathways should factor in water security to avoid future liabilities at higher cost.
As the global community moves towards implementing the Sustainable Development Goals (SDGs), particular attention needs to be given to the interactions between SDG 6 (Water) and SDG 8 (Economic Growth). Meeting these targets will sometimes generate synergistic effects between the goals, while others might create unintended competition. For example, providing more efficient water technologies would create a positive impact on farmers' economic wellbeing whilst the outcome on water resources is less certain. This calls for a holistic approach to the implementation of the SDG's.
Moving forward, the challenge will be in ensuring that economies grow sustainably without jeopardizing water security and its elements, which in turn play a role in ensuring continued growth. An understanding of the trade-offs associated with different growth pathways will play an important role in avoiding those challenges. Even though water issues are present across scales, and are interconnected with different economic sectors, this resource and its solutions are very local.
Long-term infrastructural investments are needed. The best investments combine investment in water infrastructure, institutions and information, and are sequenced along strategic pathways. Informed dialogue among stakeholders will be a key in guiding the joint management of water and other resources for economic growth. Continued dialogue and coordinated efforts among funding agencies and recipient communities are encouraged in order to bridge gaps in expectations from both sides.