Ministry of Infrastructure and the Environment of the Netherlands
Financing water infrastructure for sustainable growth
Tuesday 30 August | 14.00-15.30 | Room: FH 300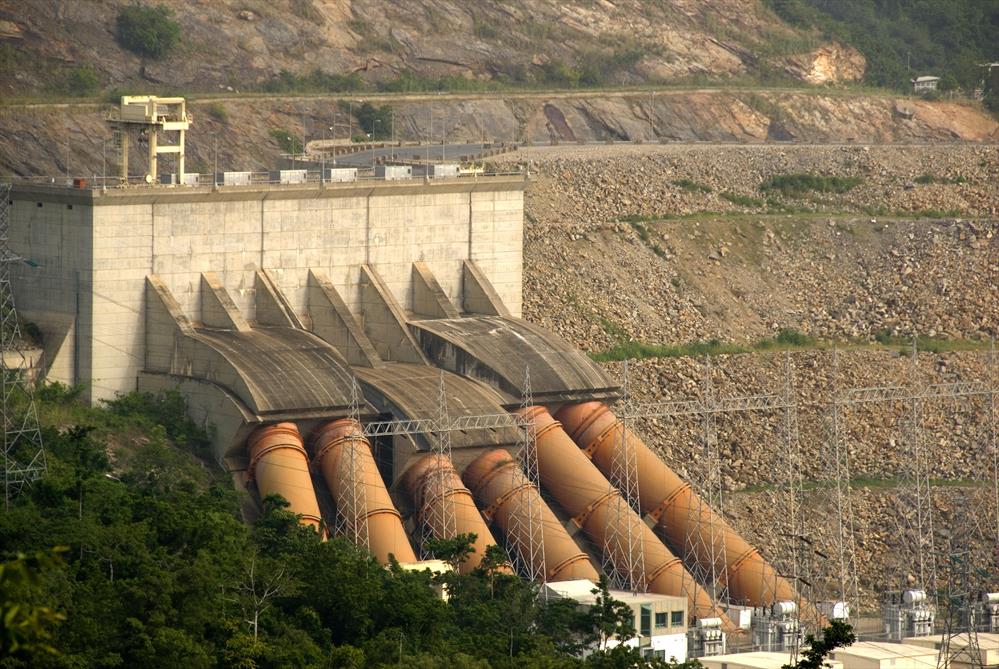 Financing water-related investments is a major challenge for both developed and developing countries, as reiterated at the Third International Conference on Financing for Development (Addis Ababa, 2015). Addressing the risks of too much, too little, too polluted water, deteriorated water ecosystems and lack of access to water supply and sanitation - serving as hindrances to growth and sustainable development - require substantial investments in infrastructure, technology, risk management, knowledge creation, people and partnerships. A new look is required at financing water-related investments, which (a) makes the best use of existing sources of finance through proper project design, planning and sequencing, (b) harnesses new sources of finance, such as financial markets, carbon finance, long-term investors, and donor funding, and (c) optimizes the risk-return matrix to unlock higher commercial and blended financing.
The seminar will share recent developments and discuss options to secure the appropriate level of finance for water infrastructure and water security solutions.
Programme
The risk-return metrics
Facilitator: Xavier Leflaive, OECD
14:00 Introduction
Xavier Leflaive, OECD
14:05 Bridging the Finance Gap
Alex Money, University of Oxford
14:15 Panel discussion: allocation of risks and returns in water
investments
Piet Klop, PGGM Investments
Dominic Terberg, NMB Tanzania/Rabobank
Laurent Bellet, Electricité de France
Joel Kolker, World Bank
Alex Money, University of Oxford
15:20 Concluding remarks
Conclusion
The seminar "Financing water infrastructure for sustainable growth" hosted a conversation between financiers and water professionals and offered a platform to discuss opportunities and challenges related to water infrastructure financing and a way forward.
Financiers spoke from different perspectives representing the views of a pension fund, an infrastructure bank, a commercial bank, a hydropower generator and an international financing institution. Water professionals from non-government and intergovernmental organizations, academia and a think tank participated in the dialogue.
The seminar was structured in three sessions, which examined various aspects of financing water infrastructure. The first session titled "Bridging the gap" featured a moderated debate between financiers and water professionals. While the water professionals flagged a financing gap and asked "where is the money?", the financiers returned the question and asked "where are the projects?". The discussion highlighted misconceptions: while the water community argues there is a strong economic case for investment in water security, the financiers noted that very few project proposals in the water sector compete with project proposals in other sectors (e.g. renewable energy). In the session, financiers shared their experience with and assessment of investments in water security. The nature of water as an infrastructure sector was questioned as approaching water as an infrastructure sector helps to standardize project design and risk assessment but approaching water as a cycle broadens the range of financing options, increasing opportunities for financing.
The second session hosted a high-level panel, where OECD Secretary-General Angel Gurría and the President of the World Water Council, Benedito Braga shared their views on the topic. The panel was completed by academic presentations on performance-based financing, water public-private partnerships and post-build era of Australia's desalination programme. The presentations built on a variety of data sets, which deserve particular attention. In his concluding remarks, a senior banker highlighted that "finance is about pricing and managing risks", which introduced the next session of the seminar.
The final session focused on "The risk-return metrics". Practitioners from a range of perspectives shared their experience and expectations related to the identification and management of risks and the returns they expect from investments in water infrastructure. The panel discussion examined the situation, where different types of financiers can address different risks, hence creating potential benefit in combining different sources of finance (debt, equity, concessional finance, etc.) to diversify and better allocate risks. The presentation of an innovative risk-distribution model by an academic enriched the conversation.
The discussion throughout three sessions of the seminar allowed water professionals and financiers to share their views on the issues of financing water infrastructure and clarified how financiers perceive water as an investment opportunity. The challenge for the water sector is to deliver impact at market-rate returns. Sensible pricing is seen as a requisite to achieve these returns.
Participants agreed the conversation should be continued. The Roundtable on water finance was set up by the OECD, the World Water Council and the Netherlands with this end in view.