Xylem
#SIWISofa: 2016 Stockholm Junior Water Prize: impact and motivation
Wednesday 31 August | 13.00-13.30 | Room: Exhibition Hall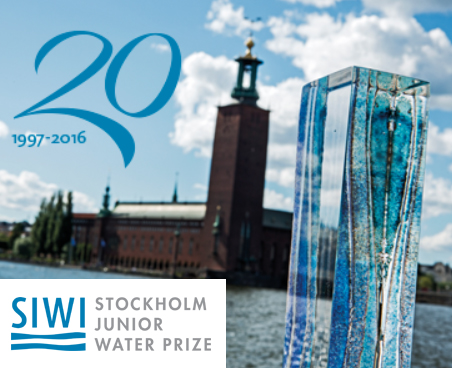 For 20 years, the Stockholm Junior Water Prize has invited young people from all around the globe to compete for the prize for the best idea to solve the world's water problems.
The award aims to highlight water as the world's most important resource and build young people's engagement in water-related issues. It is open to individuals who have made a project with a connection to water, between 15 and 20 years of age, who have not yet begun their university studies. Projects range from scientific solutions and technical innovations to ideas that connect water with politics and social issues.
National competitions are held on every continent around the world (in more than 30 countries!), leading to the final in Stockholm.
Many of the students use the competition as a springboard into a career in water. Contestants have the chance to discuss their ideas with like-minded young people as well as companies, researchers, and policy makers, providing important contacts for the future. Many within the contest choose a career in water, and further develop their projects into business ideas.