Global Citizen / Toilet Board Coalition
Discussion to Acknowledge Water & Sanitation Commitments by Global Citizen
Monday 29 August | 17.30-19.30 | Room: -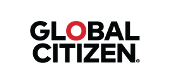 Join Global Citizen for a panel discussion to acknowledge commitments announced at past Global Citizen events and to reflect on the progress made towards providing access to clean water and sanitation for millions of people around the world. Join the Hon Kevin Rudd, Chair of the Sanitation and Water for All global partnership and former Prime Minister of Australia, together with our partners, for a dynamic discussion on the most pressing issues facing global water and sanitation.
When: Monday 29 August, 17:30 - 19:30
Where: Haymarket Scandic (address: Hötorget 13-15, Stockholm)
Spaces are limited! Please see the invitation in Resources tab and RSVP to www@globalcitizen.org.
Co-Produced by SIWI, Sanitation and Water for All and WSSCC. Associate Partners, Toilet Board Coalition and WaterAid.