Government of the Netherlands / High Level Panel on Water / The World Bank Group / United Nations Department of Economic and Social Affairs
Valuing Water: Towards common principles and political enthusiasm
Tuesday 29 August | 16.00-17.30 | Room: NL Pillar Hall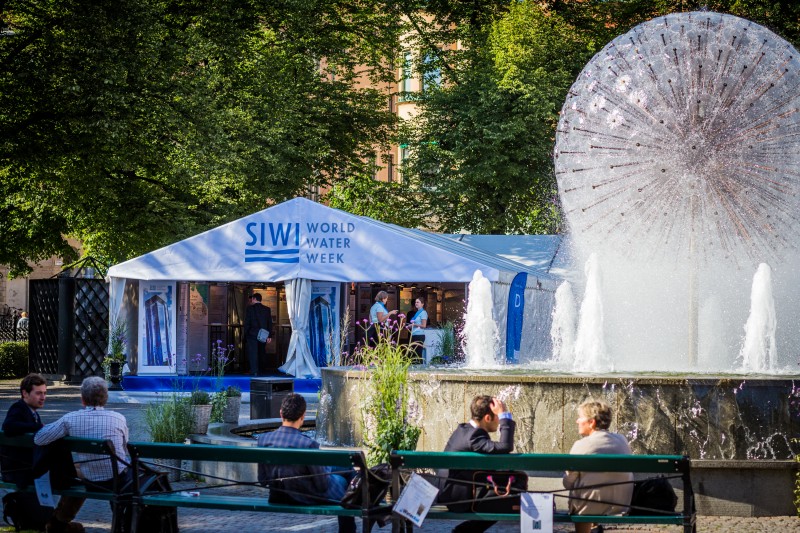 'We never know the worth of water, till the well is dry,' said scientist Thomas Fuller in 1732. Water has distinct social, environmental and economic values for you and me, and for other people. These values of water are dynamic and may vary strongly amongst users over time or accross countries, eg. for farmers or a mining company or a ministry of land&water, in dry or wet years, or according to its quality.
This WWW-2017 workshop will form part of a one-year initiative to arrive at common principles to better weigh values of water in decision making and energize political leaders to optimally use and reuse water. The process will include events in the global south and north, as well as with businesses, government institutions, academia and civil society.
The eleven leaders of governments of the High Level Panel on Water, an initiative launched by the UN and World Bank in 2016, would like to invite you to join in the initiative.
Valuing water can help create a common language amongst water users in different sectors and places, yet is not easy and faces many dilemma's. The workshop aims to exchange experiences, highlight these dilemma's and seek pathways towards solutions.
Programme
16:00 Welcome
Henk Ovink, International Water Affairs of the Netherlands, and Jennifer Sara, Director, World Bank Group
16:10 Panel Discussion
16:30 Group Discussions
17:15 Plenary Recap of Action Points: Capturing the main messages to the HLPW
17:30 Close of session