Global Water Partnership China / World Resources Institute
Circular Economy Cities: Transforming China and India's Urban Wastewater
Wednesday 30 August | 14.00-15.30 | Room: NL Music Hall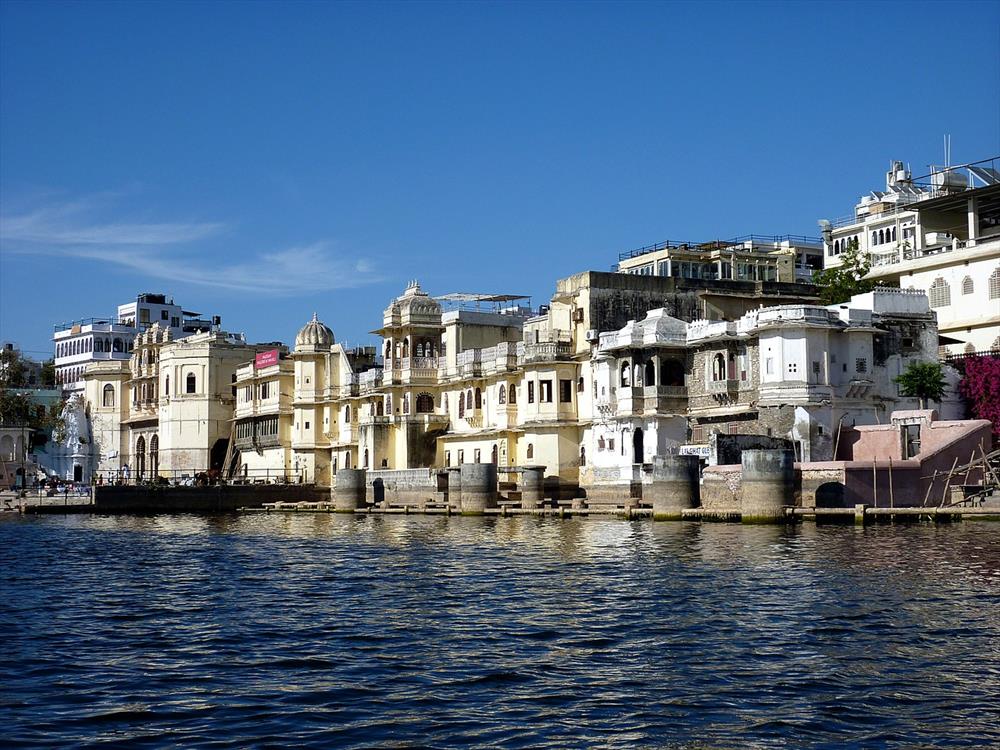 A majority of the world's cities, including China and India, are not equipped to sustainably deal with the booming waste generation challenges. Air, water, and soil pollution caused by improper wastewater/waste treatment threatens cities' environmental safety and public health. Methane emissions generated by organic content in wastewater/waste streams exacerbate global climate risk.
Cities in China and India have the potential and opportunity to shift current wastewater/waste management systems to sustainable growth models that have long term financial and environmental benefits. Transforming the way cities manage sewage and waste streams can turn "waste" into a powerful economic asset by establishing a carbon-oriented circular-economy system.
WRI is leading research on this topic, in partnership with GWP China and others.Their work assesses the feasibility of waste-to-energy programs in China/India, and aims to identify challenges and barriers existing from policy standpoint.
This seminar will showcase WRI and its partners'research on shifting the trend in wastewater/waste management towards a circular economy by promoting resource recovery in China and India, and share practical experience in shifting policy toward waste-to-energy approaches at a broad scale. Speakers from the public sector and research institutions will share their perspectives on waste-to-energy issues and implications for achieving the 2030 Agenda.
Programme
Part I. Keynote Presentation
Waste to energy approaches help cities address a multitude of escalating problems: wastewater/waste management, public health, sanitation, clean water, energy demand and climate change. The many benefits of waste-to-energy systems can be realized in India and China, the two most populous nations with the highest growth in economy and urbanization. In this session, the World Resources Institute and Global Water Partnership China will showcase a fresh standpoint to reaching a circular economy by transferring "waste" to "energy" in the municipal wastewater sector. The session will highlight China's policy, planning & implementation of waste-to-energy systems, and the emerging opportunities in India.
Facilitator: Mr. Steven Downey, Head of Communications, Global Water Partnership.
14:00 -14:10 Recycling Urban Wastewater in China to the Circular Economy
Prof./Dr. Yunzhong Jiang, Regional Secretary General, Global Water Partnership China
14:10 -14:20 Wastewater: The Hidden Sources of Energy for Cities
Prof. Yue Zhang, Director General, Department of Water Resources of the China Civil Engineering Society
14:20 -14:35 Circular Economy Cities: Transforming China and India's Urban Wastewater
Dr. Lijin Zhong, Senior Associate, China Water Lead, World Resources Institute
Mr. Vittal Boggaram, Senior Manager, Water Program, World Resources Institute India
Part II. Panel Discussion
This panel invites international experts from research institutes, think tanks, and the private sector to share their multinational insights and experiences in practicing waste-to-energy approaches towards a circular economy. Panelists will highlight the successes of this approach, as well as its potential challenges and barriers. Discussion, input and questions from participants are encouraged.
Facilitator: Ms. Betsy Otto, Global Director, Water Program, World Resources Institute
14:35 -15:25 Panel Discussion
▪ Mr. François Brikké, Senior Network Officer, Urban Water Security Focal Point, Global Water Partnership
▪ Mr. Bastiaan Mohrmann, Co-Head, Asia and Middle East 2030 Water Resources Group, International Finance Corporation / World Bank Group
▪ Dr. Kalanity Vairavamoorthy, Deputy Director General-Research, International Water Management Institute
▪ Dr. Zuliang Liao, Director Business Development, Cambi Group
▪ Mr. Vishwanath S, Director, Biome, India
▪ Dr. Ke Wang, Lecturer, Renmin University of China
15:25 -15:30 Closing Remark
Ms. Betsy Otto, Global Director, Water Program, World Resources Institute