Arup / Stockholm International Water Institute
WWW2017 Debate: Is Water Reuse the Solution to Water Scarcity?
Sunday 27 August | 11.00-12.30 | Room: FH Little Theatre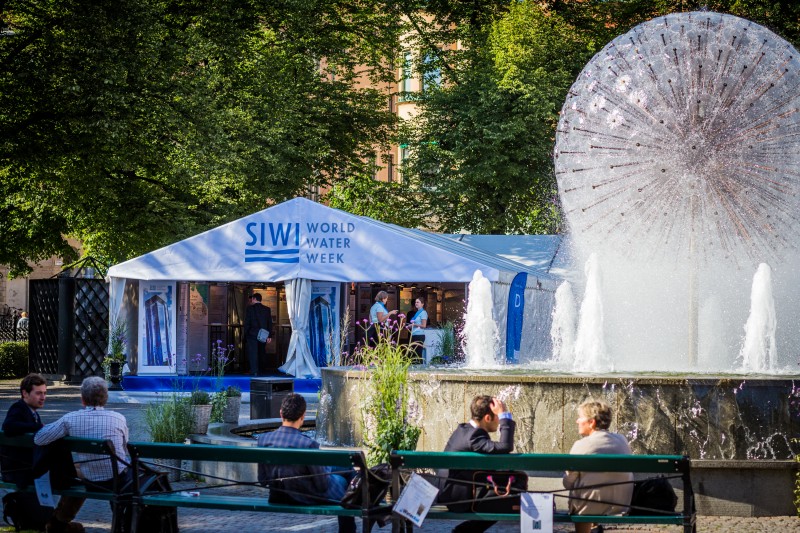 This session will bring a mix of enthusiastic successful future leaders and recognised senior experts to discuss the central theme of World Water Week in an open debate.
With the motion: "This house believes that water reuse is not the solution to the world's water scarcity challenge", the conversation will be opened with the ambition to create a disruptive, constructive and critical debate.
The panellists (both young professionals and senior experts) will be divided in two mixed teams to debate the motion where one team will support the motion whilst the other will oppose it. Each team will have time for an opening brief speech and a closing summary. A major part of the session will allow the audience to put questions to the panel, making the session as participatory as possible. The session will close with a vote from the audience to decide on whether the motion is passed.
Gold standard events are committed to ensure the gender balance in speakers/panellists and young professional representation in the session.
Programme
11:00 Welcome address
Ms. Alexa Bruce, Arup and Ms. Cajsa Larsson, SIWI
11:05 Intergenerational panel debate - Is water reuse the solution to the worlds water scarcity challenges?
Ms. Karin Lexén Secretary General, The Swedish Society for Nature Conservation
Mr. Fred Boltz, Managing Director for Ecosystems, the Rockefeller Foundation
Mr. Ricardo Cepeda-Márquez, Director of Solid Waste Initiative Network, C40 Cities Climate Leadership Group
Mr. Kalanithy Vairavamoorthy, Deputy Director General, IWMI
Ms. Safaa Idriss, Ministry of Water Resources, Irrigation and Electricity, Sudan
Mr. Iñigo Ruiz-Apilánez, Senior Consultant, Arup
11:45 Debate open to the floor

12:20 Take home thoughts from the panel
12:25 Voting
12:30 End of session