Arup / Stockholm International Water Institute / Engineers Without Borders International
Innovations for the SDGs: The young professional's role
Sunday 27 August | 14.00-15.30 | Room: FH Little Theatre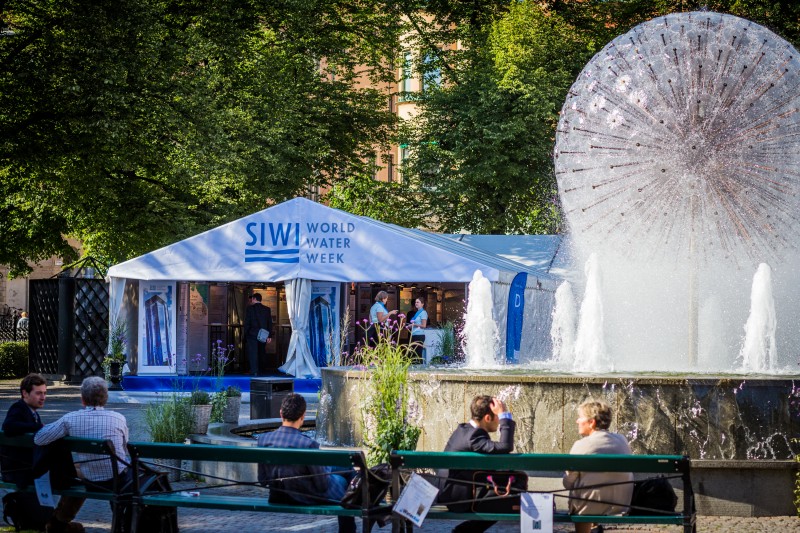 The Sustainable Development Goals are a set of aspirational goals that will benefit humanity across the globe by the year 2030, which is a short 13 years from now. If you are a young professional, now is the time to act.
Come Prepared to Participate – to Share – To Engage – To ACT!
Come join us for an interactive and participatory 90 minutes to explore what innovative young professionals are doing in water and wastewater treatment, through TED style talks. Engage in Global Dialogue Sessions about what works and what doesn't. Come prepared to contribute and to advance issues that need real solutions!
Gold standard events are committed to ensure the gender balance in speakers/panellists and young professional representation in the session.
Programme
14.00 Welcome and Introduction by moderator
Ms. Lydia Makin, Dwr Cymru Welsh Water
14.05 Opening Lecture
Ms Nomvula Mokonyane, Minister, Department of Water and Sanitation, South Africa
14.15 The role of private companies in achieving the SDGs, case studies from Arup
Ms. Catherine Wenger, Director, Arup
14.25 Young Water Solutions – empowering young leaders
Ms. Antonella Vagliente, Director General, Young Water Solutions
14.35 Local NGOs and their work towards the SDGs
Ms. Janita Bartell, MEL Lead at WaterShed
14.45 The innovation behind Susteq and how it is helping meet SDG goal 6
Mr. Marten Susebeek, CEO of Susteq
14.55 Group discussions
15.20 Reporting back
15.25 Round up and closing remarks
15:30 End of session