Global Water Partnership - Mediterranean
MENA Focus - Investment potential in wastewater treatment and reuse
Tuesday 29 August | 11.00-12.30 | Room: NL Pillar Hall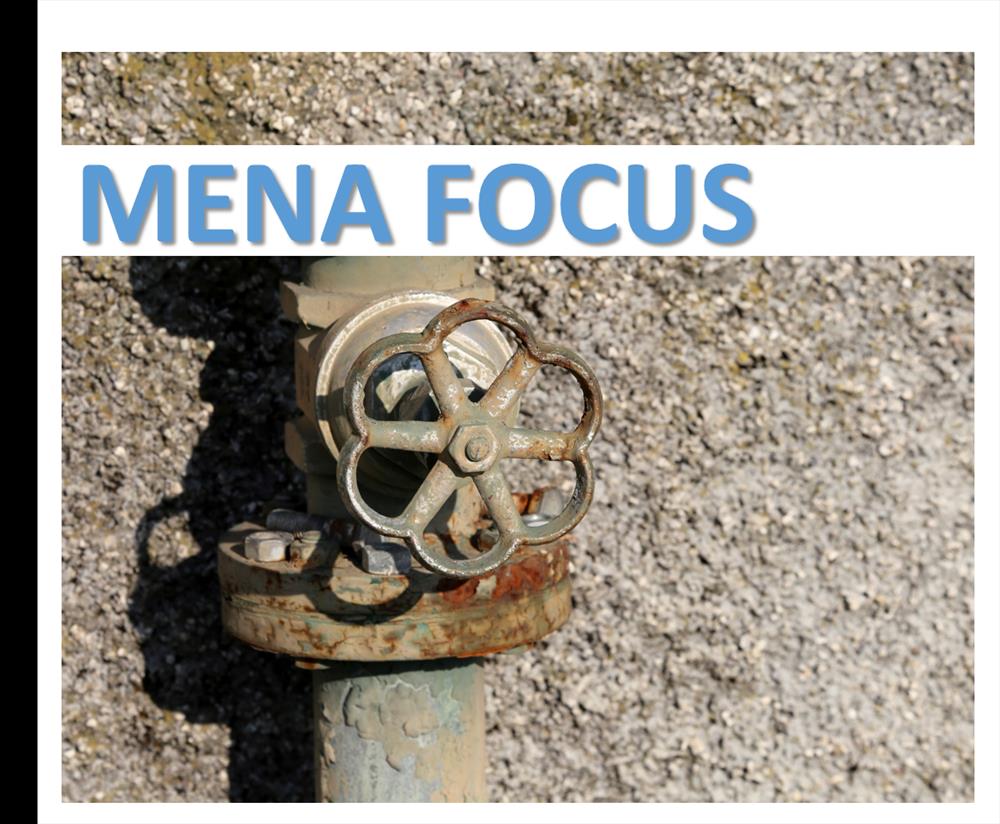 Wastewater management is an exceptional example of the paradigm shift towards sustainable development, providing multiple social and environmental benefits: from respect to the human right to water and sanitation and reduced health risks, to resource reuse and depollution efforts. Further to strong linkages with the SGDs (SDG 6, target 3; SDG 12, target 5), wastewater treatment can play a significant role in climate change mitigation and adaptation strategies, while integrated approaches through the lens of the water-food-energy-environment Nexus can maximise benefits.
Especially in the Middle East and North Africa (MENA), one of the most water-stressed regions in the world, wastewater treatment and reuse can be of huge importance for the water budget. However, the financing gap for related infrastructure is significant and alternative investment opportunities are urgently required, including through the private sector.
This event aims to take stock of relevant country and Financing Institutions' strategies and of best practices so far, to explore how good governance can attract private investments, to identify regulatory or institutional gaps, to strengthen the potential for PPPs….
The event is supported by Sida, through the UfM-labelled project, "Governance & Financing for the Mediterranean Water Sector" implemented by GWP-Med and the OECD.
Programme
11:00 Opening Session – which way towards sustainable investments?
Miguel Garcia-Herraiz, Deputy Secretary General, Water and Environment Division, Union for the Mediterranean (UfM)
Esse Nilsson, Senior Programme Manager, Unit for MENA, Swedish International Development Cooperation Agency (Sida)
Oyun Sanjaasuren, Chair of GWP
H.E. Abdallah Rebhi, State Secretary, Ministry of Agriculture, Water Resources and Fishery, Tunisia
Moderator: Vangelis Constantianos, Executive Secretary, GWP-Med
11:25 Reflections & findings from ongoing work in the MENA/Mediterranean
The Governance & Financing Nexus for sustainable water services
Anthi Brouma, Deputy Regional Coordinator, GWP-Med
Non-conventional Water Resources – experience from Mediterranean islands with replication potential in the MENA
Konstantina Toli, Senior Programme Officer, GWP-Med
11:45 Facilitated Panel Discussion
Natasha Carmi, Policy Advisor, Water, Environment, Agriculture and Energy, Palestinian Negotiations Support Project
Ali Subah, Secretary General Assistant, Ministry of Water and Irrigation, Jordan
Dionysia Avgerinopoulou, Chair, Circle of Mediterranean Parliamentarians for Sustainable Development (COMPSUD)
Richard Abdulnour, Advisor to the World Bank Vice President for the MENA Region
Souad Farsi, Programme Management Analyst, Mediterranean Hot Spots Investment Programme (MeHSIP), European Investment Bank (EIB)
Delphine Clavreul, Policy Analyst - Water Governance Programme, Regional Development Policy Division, Centre for Entrepreneurship, SMEs, Local Development and Tourism (OECD)
Anja Taarup Nordlund, Gender Expert & Managing Director, NCG Sweden
Facilitators:
Tassos Krommydas, Senior Programme Officer, GWP-Med
Anthi Brouma, Deputy Regional Coordinator, GWP-Med
Issues for reflection:
The Region's achievements, needs and challenges regarding WWT & Reuse
Lessons learnt from hands-on experience, good examples as well as failures
Requirements for increased and effective private sector engagement (including banks and other private actors)
Identifying the role of donors and IFIs and emerging options to meet the financing needs
Strengthening the social dimensions of investments (gender, youth, employment, etc.)
Open Q&A section
12:25 Conclusions and key messages
Miguel Garcia-Herraiz, Deputy Secretary General, Water and Environment Division, Union for the Mediterranean (UfM)
Esse Nilsson, Senior Programme Manager, Unit for MENA, Swedish International Development Cooperation Agency (Sida)
Vangelis Constantianos, Executive Secretary, GWP-Med