AquaFed / Bremen Overseas Research and Development Association / International Labour Organization / Women for Water Partnership
Is wastewater a She? Linking SDG6.3 (wastewater) and SDG5 (gender)
Monday 28 August | 16.00-17.30 | Room: FH 300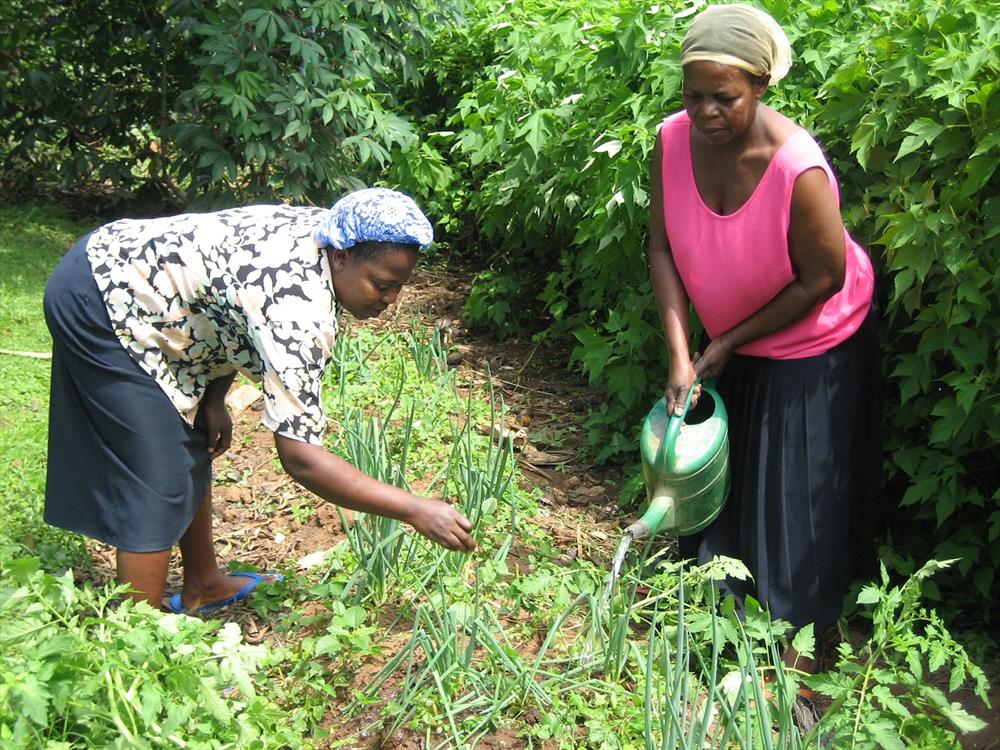 Wastewater is not on top of the list when people talk about gender issues and water. But is wastewater gender neutral?
The world can't reach SDG6 without acknowledging the role of women and SDG5 can't be reached without managing the full water cycle.
Women are more affected by the lack of wastewater treatment than men. This ranges through all three dimensions of sustainable development.
Women can and should play a role in the management of wastewater. Experience shows that interventions and actions including the views, inputs and participation of both, men and women, are more sustainable.
This session aims to show ways gender is and can be incorporated in wastewater related activities:
How are women affected differently by the lack of wastewater treatment?
How are women's capabilities being enhanced through embracing in their active participation in this sector?
How can economic opportunities from wastewater management better address gender dimensions, and women's career paths in management positions?
What are the key steps to ensure that women are included in decision-making in wastewater management?
What policy implications will this have and what policy gaps need to be addressed to ensure the effective inclusion of women?
Programme
16:00 Welcome address
Jack Moss, AquaFed
16:05 Is wastewater a She?
Cynthia Mitchel, Institute for Sustainable Futures

16:15 Realities – cases
Facilitator: Maren Heuvels, BORDA
Implications of lack of wastewater services
Bruno Tisserand, EurEau
Indigenous women´s perspective on wastewater
Kathleen Padulo, Chiefs of Ontario

16:40 Opportunities - Gender dimensions of economic opportunities from wastewater management and reuse
Facilitator: Annemiek Jenniskens, WfWP
What changes / effects result from women participating in wastewater management?
Carlos Carrion Crespo, ILO
Research on wastewater reuse in agriculture and gender dimensions
Linda Bui, World Youth Parliament for Water


17:05 How to close the gaps
Facilitator: Ulrike Kelm, AquaFed
Key steps to share decision-making power in wastewater management beyond gender roles?
Marialena Vyzaki, European Bank for Reconstruction and Development
Policy gaps that need to be addressed for the effective inclusion of women?
Uschi Eid, former Chair of UNSGAB


17:25 Wrap-up

17:30 Close of session
Conclusion
Is Wastewater a She? Linking SDG 6.3 (wastewater) and SDG 5 (gender)


What would the sector look like if 85% of wastewater professionals were women?


Main take-home messages
There is no gender equality when it comes to wastewater.
Women are very much affected by the lack of sufficient wastewater treatment.
Due to their role in societies and their families, women are critically exposed to unsafe water and wastewater as main caretaker of domestic waters and users of polluted waters for domestic use.
Women do most of the unpaid work, while men then take on the paid work in the sector.
Despite being much affected, women have very little to say on how wastewater is managed and how services and infrastructures are designed/managed.

Decision- Making & Governance
• A gender-sensitive approach must be included in the management of water resources that enhances and strengthens the important role women play in the acquisition, conservation and use of water
• Women need to be included in decision-making of wastewater management and -services
• At national and local level, all government structures need to bring forward a gendered lens in policy decision making
• Provide effective voices to women in meaningful participation mechanisms
• Integral gender policies vary in each community but should integrate both women's and men's points of view

Jobs
Support women to become leaders in the water sector by
• Apply human resource and employment policies to women's work with wastewater as with any profession or career
• …so by including gender sensitive approaches in employment policies and decision making
• Adjust working conditions and atmosphere in such a way that it is encouraging for women to pursue a career – adhere to and implement the Women Empowerment Principles (UN)
• Recognize the (paid, unpaid and voluntary) work done by women
• …and formalize it by turning it into paid and formal jobs and attractive professional careers

Capacity Development & Awareness
• Capacity development for women on safe wastewater reuse is needed
• At grassroots levels, conversations and social marketing campaigns aiming to increase women participation in certain sectors, like waterwaste reuse and comparing industries, are needed and to be focused on the household and community-level.
• Increase awareness of private companies, utilities, and local government on the various added values of women's involvement and vocational training for women.

Gaps
• Emerging pollutants not measured on their (different) impact on men and women
• Address the lack of sex-disaggregated data on how men and women use utilities and access water/wastewater infrastructure
• to ensure that policy and investment decisions include a gender dimension
• Develop a robust business case for water/wastewater service providers
• showing the economic contribution that gender equality can make in terms of benefits recorded


Thank You!

If you have further questions:
AquaFed - Ulrike Kelm (ulrike.kelm@aquafed.org)
BORDA – Maren Heuvels (heuvels@borda.de)
Women for Water Partnership – Annemiek Jenniskens (exd@womenforwater.org)
International Labour Organization – Carlos Carrion-Crespo (carrion-crespo@ilo.org)