Safe Water Network
Financing the SDGs:The Ghana Water Trust and Attracting Private Investment
Wednesday 30 August | 14.00-15.30 | Room: NL 353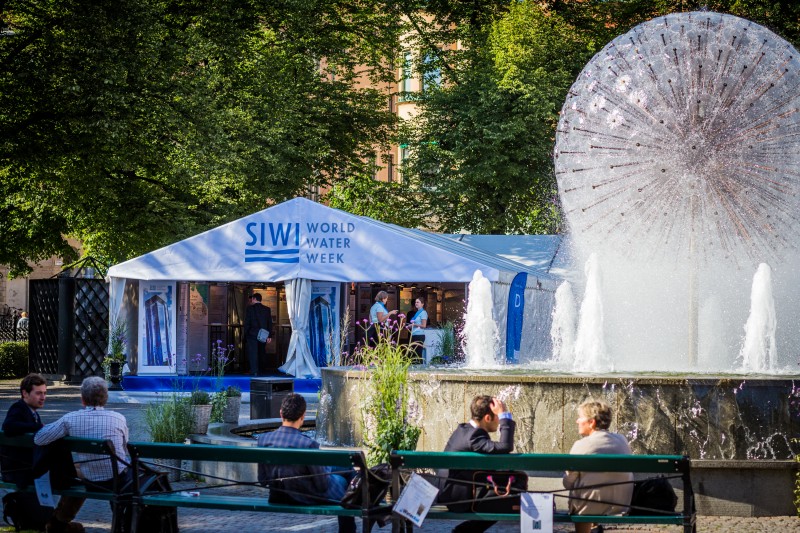 This interactive showcase session focuses on how innovative financing facilities such as the Ghana Water Trust can attract additional financing to the small water enterprise (SWE) sector.
SWEs - off grid, financially viable water supply systems - are a promising approach to attract hybrid financing from diverse investors. Additional investment is critical to meet the estimated annual financing need to achieve the SDG targets for water and sanitation of $114 billion – triple historic rates of investment.
This session showcases the financial proposition for SWEs and the proposed design of a Ghana Water Trust, envisioned as an independent Ghanaian entity to provide governance and financial stewardship of SWEs. Ghana's Minister of Sanitation and Water Resources, Joseph Kofi Adda, will present his perspective on how SWEs and the Trust enable reaching his country's water supply targets. Experts who have structured similar investment facilities in other countries – including the CEO of Kenya's Water Services Trust Fund - will react to the proposed Ghana Trust and share perspectives on the Trust design based on first-hand experience. Sophie Tremolet, Sr. Economist at the World Bank, will moderate a discussion workshopping challenges to the Trust and engaging private investors.
Programme
14:00 Welcome
Amanda Gimble, Senior Vice President, Safe Water Network
14:05 Introduction and context setting: The need for financing in the water sector
Moderator: Sophie Tremolet, Senior Economist, The World Bank Group
14:10 Presentation: Financial case for small water enterprises and description of the Ghana Water Trust
Charles Nimako, Country Director, Safe Water Network, Ghana
14:25 Remarks: Advancing small water enterprises in Ghana to achieve Ghana's vision for universal access to safe water
Joseph Kofi Adda, Minister for Sanitation and Water Resources
14:30 Expert commentary facilitated by moderator: Reactions to presentation on Ghana water trust
Experts from African Water Trust Funds including Kenya Water Services Trust Fund (WSTF)
14:40 Audience reactions, questions and suggestions
Moderator: Sophie Tremolet, Senior Economist, The World Bank Group
15:20 Summary
Moderator: Sophie Tremolet, Senior Economist, World Bank
15:25 Closing Remarks
Amanda Gimble, Senior Vice President, Safe Water Network
15:30 Close of Session