IRC / Water.org
Increasing impact through donor-supported advocacy for Water Supply and Sanitation
Monday 28 August | 16.00-17.30 | Room: FH Congress Hall C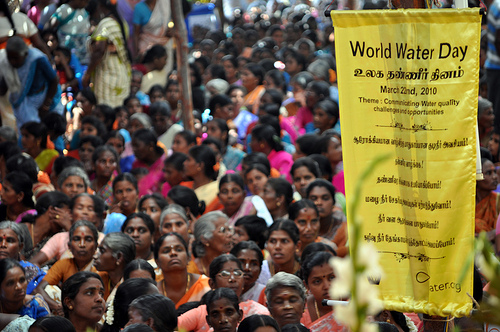 All too often, public and private donors who support efforts to bring access to water and sanitation place their emphasis on counting taps and toilets instead of on approaches that support service delivery. The focus on infrastructure and occasionally behavior change ignores the system behind WASH services, jeopardizing sustainability. Advocacy and engagement, informal and formal, are critical components of system functionality. However, Donors are often hesitant to support advocacy due to assumptions that lobbying and advocacy are the same. Another deterrent is that demonstrating impacts achieved via advocacy can also be difficult.
This event seeks to define advocacy in broad terms and give examples of how it furthers water and sanitation access around the globe. Bilateral, private sector and foundation donors will share their perspectives on the exponential impact of large-scale investment in advocacy programs rather than piecemeal activities. This will include their motivation and the impact their support provided. An interactive panel discussion will explore how advocacy aligns with their goals and priorities as well as the cost-benefit analysis of advocacy investments. Lastly, this session will demonstrate effective approaches to measuring advocacy.
Programme
16:00 Welcome
16:05 Defining / Redefining Advocacy

Elynn Walter, IRC

Claire Lyons, Water.org

Lesley Pories, Water.org

16:20 Fireside Chat: What is the connection between advocacy and the work you support?
Moderator: Darren Saywell, AECOM


Jeff Goldberg, U.S. Agency for International Development

Chris Dunston, Conrad N. Hilton Foundation
Ana Gren, Swedish International Development Agency
Vedika Bhandarkar, Water.org-India
Jane Nabunnya, IRC-Uganda

17:25 Summary and wrap-up

17:30 Close of Session