Deutsche Gesellschaft für Internationale Zusammenarbeit / Global Environment Facility - International Waters: Learning Exchange and Resource Network / Ministry of Agriculture and Forestry, Finland / Oregon State University / United Nations Economic Commission for Europe / United Nations Educational, Scientific and Cultural Organization
Monitoring transboundary water cooperation: how the dedicated SDG indicator helps
Sunday 27 August | 14.00-15.30 | Room: NL Auditorium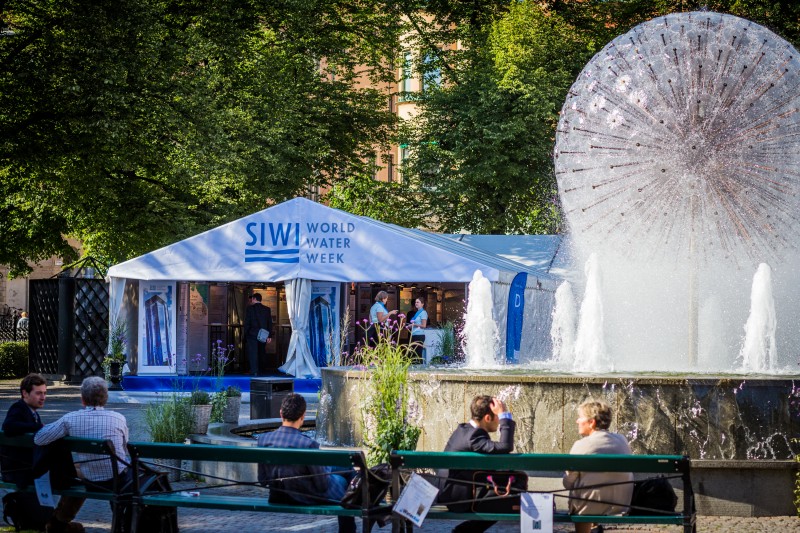 Transboundary surface water and groundwater accounts for more than 60% of the global water flow and create linkages between countries. Transboundary water cooperation is therefore key to achieve SDG6 on water and sanitation and the whole 2030 Agenda. It is an important breakthrough that the target 6.5 calls for transboundary water cooperation. The SDG indicator 6.5.2 defined as the percentage of transboundary basin area with an operational arrangement for transboundary cooperation allows monitoring progress.
Under the umbrella of UN-Water, UNECE and UNESCO, the custodian agencies for this indicator, have led the development of the methodology for its calculation. The first reporting exercise to establish a baseline for this indicator is being carried out in 2017, including the needed additional data gathering, which is based on the reporting under the Convention on the Protection and Use of Transboundary Watercourses and International Lakes (Water Convention).
The event will inform about the indicator and discuss the lessons learnt from this baseline exercise, including the use of a web-based global data portal, the UNESCO-IHP Water Information Network System (WINS). The event will also explore how the indicator, and its reporting process, can support the improvement of cooperation and the efforts of different actors.
Programme
14:00 Opening words by moderator Susanne moderator Schmeier, GIZ
14:10 Measuring transboundary water cooperation through the SDG 6.5.2 indicator: process and outcomes of the first reporting exercise
Alice Aureli, UNESCO-IHP, Francesca Bernardini, UNECE
14:30 Q&A
14:40 Panel discussion: Experiences in reporting and use of the reports
Finland: Seppo Rekkolainen, Ministry of Agriculture and Forestry

Botswana: Thatayaone Dedede, Deputy Permanent Secretary of the Ministry in charge of Water Affairs

Ecuador: Carlos Arias, Technical Undersecretary of Water Resources at the Water Secretariat of Ecuador

View of a donor: Astrid Hillers, the Global Environment Facility
View of a regional organization: African Ministers' Council on Water, Canisius Kanangire, Executive Secretary, AMCOW (tbc)
Oregon State University: Melissa Mc Cracken, International Freshwater Treaties Database

15:25 Summary and wrap-up by moderator

15:30 End of session