Ecolab / Microsoft / Nestlé / Trucost / World Resources Institute
Rethink water. Reinvent business. Reframing the way businesses value water
Monday 28 August | 16.00-17.30 | Room: FH Congress Hall A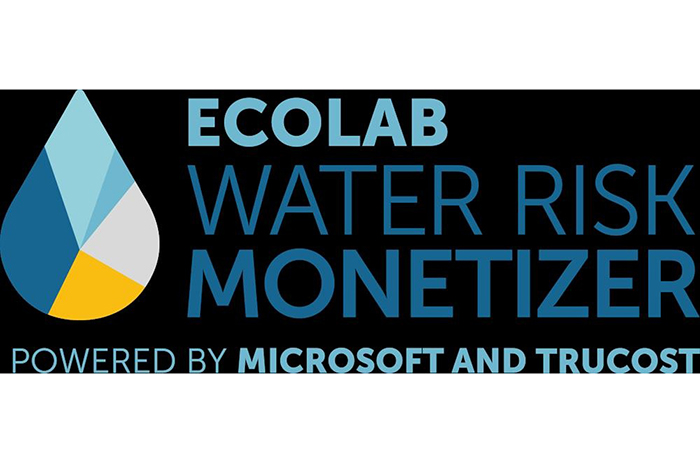 Safeguarding business and communities from water scarcity, requires us to recognize the impact of the compounding variables of both water availability and water quality. Conservation alone is delaying an inevitable shortfall in freshwater supplies. Succeeding a water quality constrained world demands a different approach. It requires us to rethink the water cycle: to shift our understanding and practices away from water as a consumable good toward water as a recyclable asset.
No resource has more circular potential than water. When we maximize the potential of water by recycling, reusing and repurposing it, the possibilities for its use are endless. Yet today, less than three percent of wastewater is reused. A dramatic shift is needed drive broader adoption and activation of circular water management.
Advances in technology and digital capabilities enable more effective management of systems and more detailed monitoring of water cycles that result in more efficient and reliable processes. This session will discuss the opportunities and challenges of operationalizing circular principles for water management for business, with an emphasis on leveraging data and insights to inform smarter water management decisions and make the business case to shift from conservation to reuse and recycling.
Programme
16:00 Welcome
16:05 Rethinking the water cycle: from conservation to reuse
Emilio Tenuta, Ecolab
16:15 Reframing the way businesses value water
Libby Bernick, Trucost
16:25 Leveraging tools, data and insights to address water scarcity
Paul Reig, WRI
16:35 The business case for circular water management: perspectives from Microsoft
Josh Henretig, Microsoft
16:45 The business case for circular water management: perspectives from Nestlé
Carlo Galli, Nestlé
16:55 Panel discussion: Opportunities and challenges of operationalizing circular principles for water management for business
17:20 Q&A
17:30 Close of session