Aqua for All / Conrad N. Hilton Foundation / Dalberg Global Development Advisors / Danone.Communities / Osprey Foundation / Stone Family Foundation
Safe Water Enterprises: the opportunity to reach a billion people?
Tuesday 29 August | 14.00-15.30 | Room: FH Little Theatre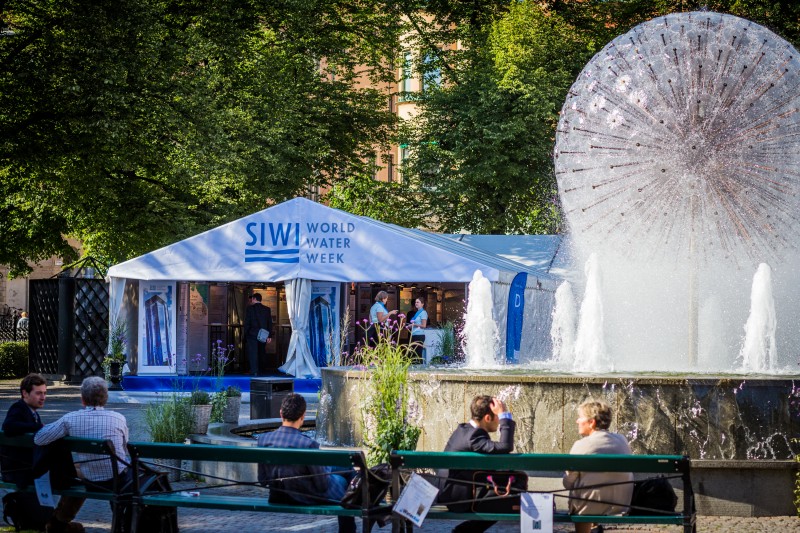 Over the last 15 years, entrepreneurs, impact investors and governments have developed a range of decentralised solutions - Safe Water Enterprises (SWEs) - to deliver high quality, treated water services in an operationally and financially sustainable way.
This session will draw on the findings from a new, in-depth study of SWEs and the first-hand experience of these enterprises to demonstrate the critical role they can play in achieving SDG 6. SWEs can provide safe water for at least a billion people of the estimated 4.4 billion people who do not consume safe water daily because of unimproved sources and/or inadequate treatment. Comprehensive analysis from this study provides a rich body of evidence and analysis from 14 SWEs across the globe and will frame the session, complemented by examples from several enterprises direclty.
Participants will learn about different water enterprise models delivering sustainable, treated water to people across Africa, South Asia and South East Asia and hear the entrepreneurs reflect on key challenges as they approach the challenge of scale and greater efficiency and effectiveness. The interactive, engaging session will present key findings on overall impact, outline opportunities for system initiatives, and invite participants to define areas for collaboration.
Programme
14.00 Welcome
Louis Boorstin, Osprey Foundation
14:10 Safe Water Enterprises Report Findings
Nirat Bhatnagar, Dalberg Global Development Advisors
14.25 Independent View on Report Findings
Moderators: Louis Boorstin, Osprey Foundation, and Laurent Auguste, Veolia
14.40 Theme based discussions
Session A
How can SWEs reach consumers more effectively?
Representatives from Naandi and dloHaiti
How can SWEs work effectively with governments and major development funders?
Representatives from The World Bank Group and Dalberg
Session B
What can SWEs do individually and collectively to increase their operational efficiency?
Representatives from Safe Water Network and 1001 Fontaines
What can investors in the SWE sector do to accelerate its growth and impact?
Representatives from Stone Family Foundation and Danone Communities

15.25 Next Steps
Louis Boorstin, Osprey Foundation
15:30 Close of session