African Development Bank / African Water Facility / Global Water Partnership
Integrated Urban Water Management – Challenges and Opportunities
Wednesday 30 August | 16.00-17.30 | Room: FH 202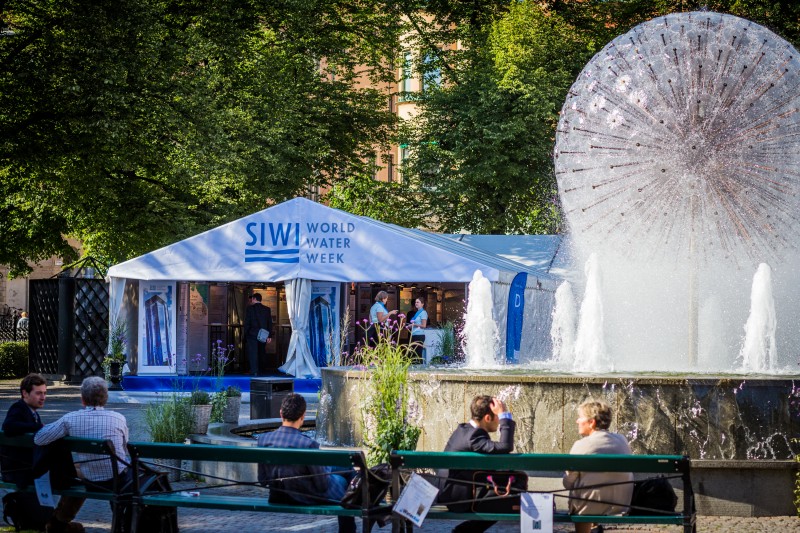 The intent of this event is to raise the profile of Integrated Urban Water Management thorough examining how efficiency gains can be achieved through integrating urban water management in cities. It will highlight key challenges and opportunities to move towards integrated, green and resilient cities and to build a general consensus on the proposed way forward Program.
The event will include presentations on i) Africa's Water Agenda, ii) AfDB Policy on urbanization and AWF's IUWM Programme and iii) Integrated Urban Water Management that clearly demonstrate why a paradigm shift from conventional to an integrated approach is required.
The presentations will be followed by a debate on Urban Water challenges as well as IUWM challenges and opportunities. Debate participants will include representatives from Government (Madagascar), Local Government (Zimbabwe), Utility Company (Regideso/R.D. Congo), Civil Society (AfWA) and Donors (GIZ and AFD).

In addition, participants will use the opportunity to discuss the Urban Waters in Africa Program premised on the IUWM approach, and elaborate why the IUWM approach remains the only option for Africa's fast urbanizing cities during the open floor discussion.
Programme
16:00 Introduction
Presentations:
AMCOW on Africa's Water Agenda
AWF on AfDB Urbanization Policy and AWF's IUWM Programme
GWP on Integrated Urban Water Management

16:25 Debate
Role of central, local governments and civil society in the development of the IUWM Approach

Integration of the IUWM Approach in the Water sector operators development strategy
Funding GAP of the IUWM Programme

17:10 Discussion

17:25 Event Summary
17:30 End of session
Speakers:
Maître Gabin Lulendu, DRC
Prof. Innocent Nhapi, University of Zimbabwe
Dr. Sylvain Usher Executive Director, AfWA
Steve Mussard, Managing Director Water and Sanitation, PUC Seychelles
Dr. Canasius Kanangire ES AMCOW
JeanMichel OSSETE, Ag. Co-ordinator AWF
Francois Brikke, GWP
Osward Chanda, Director AHWS, AfDB