Centre for Science and Environment / Water Research Commission
Religious jurisprudence related to reuse of water
Monday 28 August | 16.00-17.30 | Room: FH Little Theatre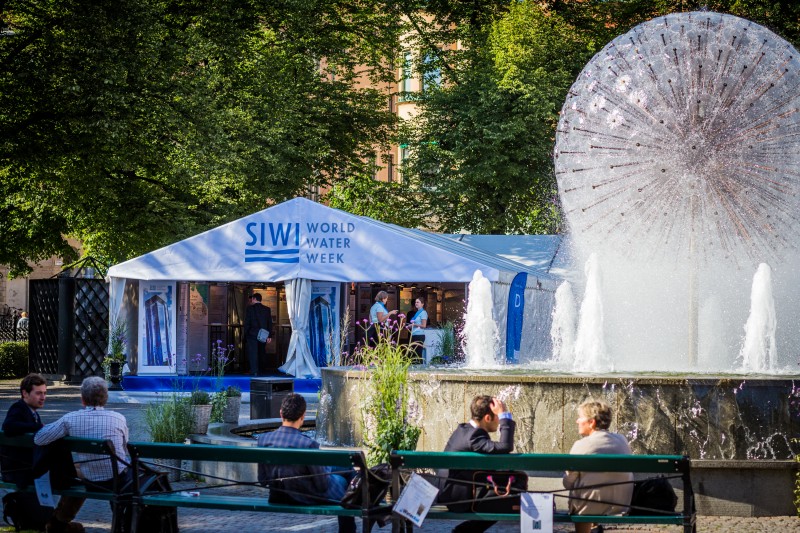 With growing water scarcities, the perceptions of local water users about reclaiming waste water is becoming increasingly important. The idea to reuse and recycle water is also gaining traction in a number of countries faced with water resource constraints. Yet many authorities are not aware of public perceptions around reclaimed water use. What are water users' perceptions about these plans? This becomes of greater pertinence when there is a large diversity of users and their religious beliefs, which when not understood leads to high levels of resistance and concern.
In a WRC-funded study – the first of its kind – in-depth analysis was recently conducted into Islamic religions postulations of reuse of water. Although the results are of particular interest and relevance to Muslim end-users as well as the municipalities that serve them, it also has relevance for other water user groups in the country and the world. The need for the research was recognised after a public protest in 2012 following eThekweni's controversial toilet-to-tap proposal.
Looking at this more broadly, a similar diversity exists in many developed and developing countries, affecting many minority communities and their religious practices. However, very little consideration and sensitivity is afforded to this matter.
Programme
16:00 Welcome
Moderator: Dhesigen Naidoo, CEO, WRC South Africa
16:10 Reuse of water in the Islamic faith- findings from a WRC study
Jay Bhagwan, WRC
16:25 Positions of water reuse in the Hindu Faith
Kiran Bali, Global Chair of United Religions Initiative
16:40 Positions of water reuse in the Christian Faith
Dr. Jamey Tatay, Comillas University
16:50 Panel discussion
Madeleine Fogde, SEI
Jay Bhagwan, WRC
Dr. Jamey Tatay, Comillas University
Kiran Bali, Global Chair of United Religions Initiative

17:25 Summary and wrap-up
17:30 Close of session