CDP / Suez / UNGC CEO Water Mandate / World Business Council for Sustainable Development
Showcasing business best practice for climate adaption and water stewardship
Thursday 31 August | 15.00-15.45 | Room: NL 253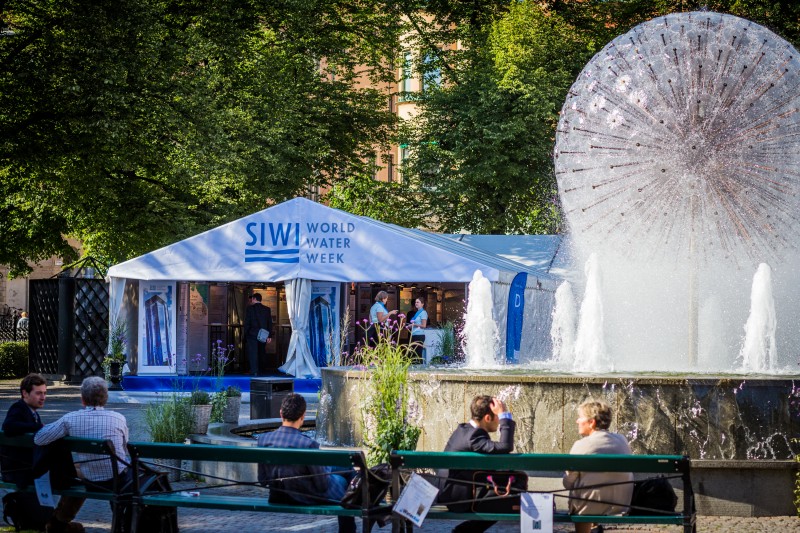 Water security is fundamental to achieving low carbon ambitions and UN's 2030 Sustainable Development Goals. Also, climate change is expected to have negative impacts on freshwater resources. Both situations effect global populations and business growth. Many businesses' water stewardship practices, such as reusing water or implementing waste management, directly contributes to better water management and climate resilience.
This session will showcase the Business Alliance for Water and Climate (BAFWAC) initiative, a collaboration platform working to advance best practice in three areas of innovation including: climate resilience supply chains, circular economy water management, and natural infrastructure. The ambition is to mobilize businesses through their activities on water and climate resilience and share best practice across industry sectors for companies' supply chains. BAFWAC highlights the role businesses play in stewardship activities focused on managing water use, stormwater capture, wastewater management, responsible climate adaptation, and natural infrastructure, leading to benefits throughout the supply chain and local communities.
It will explore best practices for business action on water and climate. This session will convene businesses, governments, development partners and civil society to discuss what types of government regulations to support business action and how businesses can support and scale practices that advance policy priorities.
Programme
15:00 Introduction
Jason Morrison, Head of CEO Water Mandate, President Pacific Institute

Edouard Boinet, INBO

Anais Blasco, WBCSD

Orlaith Delargy, CDP Water

Matilda Gennvi Gustafsson, Group Function Sustainability & CR

15:20 Introduce the BAFWAC Web Platform
Peter Schulte, Senior Advisor for CEO Water Mandate
15:30 Q&A
15:40 Report back and session close
Joannie Leclerc, Suez Environment
15:45 Close of session