UN-Water
Nature for Water: World Water Day 2018
Thursday 31 August | 14.00-15.30 | Room: FH Cabaret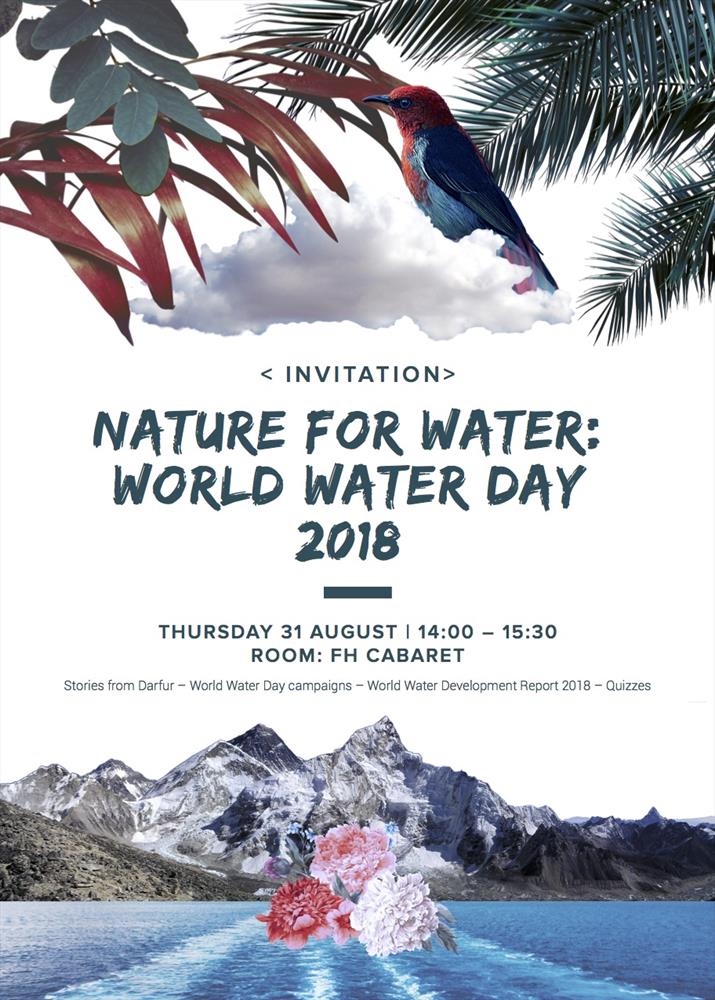 World Water Day (22 March) is a day to raise awareness and inspire action to tackle water and sanitation issues. Every year, UN-Water proposes a theme for World Water Day corresponding to a current or future challenge. The theme sets the focus for the World Water Development Report launched annually on 22 March.
World Water Day 2018 'Nature for Water' will show the potential of nature-based solutions for water and how they can be considered for water management policy and practice.
In this session, participants will get an opportunity to learn more about the theme of World Water Day, the objectives of the campaign and identify ways for their organizations to be actively involved. The World Water Day campaign is coordinated by the Convention on Biological Diversity, UNESCO and UN Environment with the support of UN-Water Members and Partners.
Programme
14:00 Welcome and Introduction to World Water Day 2018
14:05 Conflict, community engagement and nature-based solutions in Darfur, Sudan: the restoration of the Wadi el Qu
Eiman Karar
14:30 Overview of Nature-based solutions for water / scope of the campaign / World Water Development Report
Stefan Uhlenbrook, UN WWAP
14:40 Test your knowledge: Nature-based Jeopardy
Moderator: Joakim Harlin, UN Environment
15:10 Overview of the World Water Day campaigns and Q&A session - Discussion with audience on World Water Day engagement
Daniella Bostrom Couffe, UN-Water
15:25 Closing remarks
15:30 Close of session