CAF - Development Bank of Latin America / Stockholm International Water Institute / The Rockefeller Foundation / CAF - Development Bank of Latin America / The Rockefeller Foundation / World Resources Institute
Water in the circular economy: opportunities and challenges
Sunday 27 August | 14.00-15.30 | Room: FH 202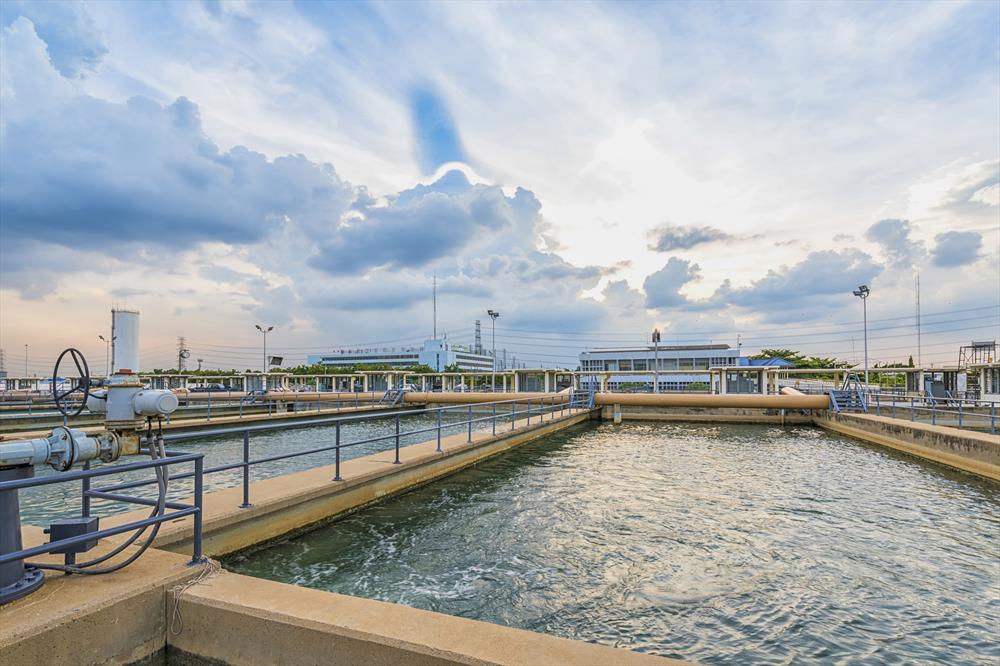 We can no longer afford to follow a linear water paradigm where water is used once and then discarded. A transition from a linear to circular economy paradigm for water and wastewater is essential to address current and projected water challenges. A circular economy requires that the value of water and its associated wastes are internalized in economic decisions which will, in turn, drive innovation in public policy, financing, business models, and technology.
This seminar will address several critical questions to be addressed by researchers and stakeholders as we collectively transition to a circular water economy. These include how to:
Overcome current challenges and take advantage of opportunities
Leverage and accelerate cutting-edge innovations
Apply collective action frameworks to mobilize stakeholders and achieve a bold vision
Programme
Innovative solutions within the circular economy
14:00 Recap of Session 1
14:10 Applying a Water Lens to the Circular Economy Keynote
Mark Fletcher, ARUP
14:25 Panel Discussion on the Path Forward
Moderator: Will Sarni, Water Foundry
GreenSpeed - Integrated wastewater treatment and biobased production
Marianne Thomsen, Aarhus University
Technology Innovation in Implementing a Circular Economy Strategy
Cody Friesen, Zero Mass Water
Trends in Circular Economy Technology Innovation
Jon Freedman, GE Water
Mark Fletcher, ARUP
15:00 Panel Q&A
Moderator: Will Sarni, Water Foundry
15:25 Poster Overview
Vishwanath Srikantaiah, Biome
15:30 Close of session
Conclusion
We can no longer afford to embrace a linear water paradigm where water is used once and then discharged. A transition from a linear to circular economy paradigm for water and wastewater is essential to address our current and projected water challenge.

Our Seminar, Water in the Circular Economy, explored opportunities across diverse sectors for water efficiency, resource capture, water reuse, and a reduction in impacts from pollution and climate change. Experts emphasized that the technology needed to promote a circular water economy already exists. However, social stigma, prohibitive regulations, financial limitations, and a shortage of circular economy trained staff are major barriers to wide scale adoption. Efforts in several areas are helping overcome these challenges though:
Leading edge models of knowledge sharing (e.g., One Water, George Hawkins' public-public knowledge-sharing and assistance) are decreasing risk to enable innovation and the adoption of new Circular Economy solutions
Advancements in real-time water quality data, which can help drive innovation, fit for purpose use, and adoption of the circular economy, in part by building trust with consumers in the quality of their water
Integration of waste solutions, partnerships with other industries, and decentralized models are enabling more locally tailored, innovative, and often more cost efficient solutions
When it comes to implementation, the stark reality of water scarcity often drives cities and countries to adopt circular economy solutions, but that may be too late. So how do we drive more proactive adoption, particularly when the water sector is already severely underfunded? Drawing on their diverse experiences, our experts found that articulating water's value in a variety of ways (e.g., operational risk, financial, social license to operate, carbon reduction) can help garner proactive buy-in from different stakeholders.

In looking to the future, there are exciting opportunities to expand partnerships into new industries, refine innovative nutrient capture (e.g., pharmaceuticals, insect bio-reactor), and develop decentralized models.