Stockholm International Water Institute / Sweden Textile Water Initiative / World Wide Fund for Nature
Water, pollution, and systemic challenges: the case of the textile-industry
Tuesday 29 August | 14.00-15.30 | Room: NL Music Hall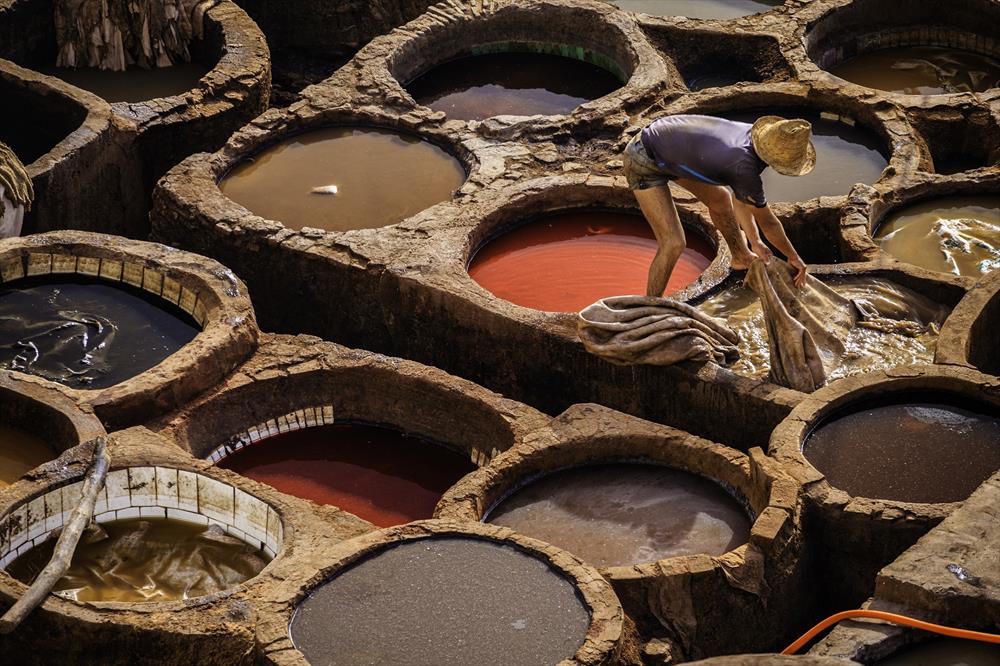 The textile industry is one of the world's highest water-using sectors, and is believed to be the second most polluting industry after oil.

Unsustainable groundwater abstraction, high water use, wastewater discharge and impacts from raw materials like cotton can all impact the environment, local populations - and even the development of other sectors and national economies. These impacts also pose a threat to the textile industry itself, as it depletes the resources it depends upon, and increases its own water risk exposure.

Recent developments (such as the Zero Discharge of Hazardous Chemicals´ initiative and development of the SAC Higg Index) demonstrate that the industry is working towards aligned and collaborative solutions to address environmental impacts. But will this be enough to address the sector's heavy water impacts?
Programme
Global business models and systemic changes to achieve the SDGs
14:00 Introduction
Rami Narte, STWI/SIWI
14:05 Taking Textile Water Stewardship to the next level
Charlotte Järnmark, WWF, and Shariful Hoque, H&M
14:20 Panel Discussion: Global business models and systemic changes to achieve the SDGs
Sharif Hoque, H&M
Lisa Hook, GAP
Laila Petrie, WWF
Dawn McGregor, China Water Risk
15:20 Conclusions
15:25 Conclusions and recommendations
Laila Petrie, WWF, and Rami Narte,, SIWI/STWI
15:30 Close of session
Conclusion
The textile production sector is among the top 5 industrial water withdrawers and polluters. More than 70% of chemically polluted waste-water goes untreated in our ecosystems globally. In India, fewer than 1% of all textile manufacturing factories have operational and functioning effluent treatment processes.

For the sector to join the global efforts to achieve on Sustainable Development Goals (SDGs) on water (6) and on responsible production and consumption (12), there is an immediate need to create continuity and scalability of many successful programs that have proven to change the mindset in the industry towards more sustainable, or less harmful, use of natural resources. Seminar 6 brought together a representative host of experts and practitioners from key international programs, brands, and research institutions to discuss the potential for continuity and scalability of the many good efforts in the sector.

One key outcome of the seminar was the conclusion that the textile sector is converging its efforts to address its environmental challenges, however, it still needs a common roadmap towards achieving SDGs 6 and 12. Unified global standards for measuring environmental performance, better enforcement of stricter chemical and waste-water pollution limits, capacity and productivity development, tackling governance issues in stewardship approaches; are among some of the key developments converging in the global textile sector today. However, a clearer, unified vision is sought for in the sector towards reaching SDGs 6 and 12. The sector knows where it shouldn't go, but it needs a better understanding of where it should be heading.

The responsibility of water needs to be well-defined and understood in the textile sector. There are currently many systemic barriers in the global supply chains, to good governance, and to effective international development approaches should be addressed in order to better define the responsibilities of governments, international brands, factories, and other actors for achieving any roadmap towards SDGs 6 and 12. The keys to effective shared-responsibility taking are better transparency, capacity development, sustainable financing, and focused collaborative approaches.

Another key outcome of the seminar was the conclusion that international brands must ask bigger questions regarding business models to fulfill their obligation towards SDGs 6 and 12. As the sector is moving away from traditional "Corporate Social Responsibility", to develop and inspire sustainability values along all operations. Key to this are so-called ESG indicators (Environment, Social and Governance indicators) that assess the effects of their investments. International brands have stricter environmental codes than those in most production countries, and have been driving the "export" industry towards better environmental performance. However, brands need to share better examples of how their business models are adapting to their own ESG commitments.

The conveners of this seminar, SIWI, the Sweden Textile Water Initiative (STWI) and the World Wildlife Foundation (WWF), have committed to follow-up on this conversation annually at World Water Week, to continue the process of aligning international efforts to help the sector accelerate its progress towards achieving the SDGs.