Closing plenary
Friday 01 September | 09.00-12.00 | Room: NL Auditorium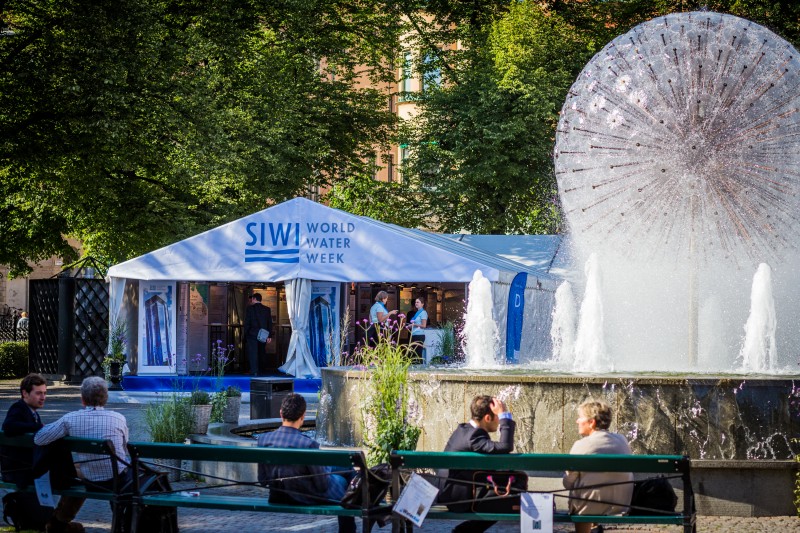 The broad and multifaceted scope of the 2017 World Water Week, Water and Waste – reduce and reuse, will be reflected in the Closing Plenary, which aims to summarize and conclude the 2017 World Water Week.
The first part of the Closing plenary will reflect on the discussions held during the Week and to answer the question "What have we learnt?" We will also look ahead, and identify challenges and opportunities that lay ahead of us. What important actions do we need to take, where must we act, how and with whom?
The second part will present the 2018 World Water Week theme on Water and Ecosystems. Identifying and valuing ecosystem and their services is crucial, and understanding ecosystems as an integral part of development solutions, including nature based solutions, has emerged as a useful paradigm. Water's interdependency with ecosystems will be presented at a glance in the Closing Plenary.
Join Closing plenary and listen to high level keynote speakers addressing challenges and opportunities within the fields of wastewater and ecosystems, hear the Key Collaborating Partners discuss take home messages and take part as the rapporteur teams present their main findings.
Programme
09:00 Welcome address
Mr. Torgny Holmgren, Executive Director, SIWI
09:05 Introductory remarks (video message)
H.E Ms. Amina Mohammed, Deputy Secretary-General of the UN
09:10 Advancing Towards Low-Carbon Water-Wise Cities
Mr. Mark Watts, CEO C40
09:25 Overarching conclusions from seminars
Dr. Torkil Jønch Clausen, Chair, Scientific Programme Committee of the World Water Week
09:40 Reporting Back from Rapporteurs team
Moderator: Ms. Katarina Veem, Director International Policy and Swedish Water House, SIWI
10:25 Best Workshop Poster Award
Dr. Robert Bos, Scientific Programme Committee of the World Water Week
10:30 Coffee Break
11:00 Key Reflections from the 2017 World Water Week
Moderator: Ms. Katarina Veem, Director International Policy and Swedish Water House, SIWI
Ms. Diane D'Arras, Directur Délégué Eau Europe Suez Environment, IWA Board Member, IWA President
Mr. Pay Drechsel, Theme Leader, Resource Recovery, Water Quality and Health, IWMI
Mr. Jose Carrera, Corporate Vice-President of Social Development and the Environment, CAF
11:35 Summary and looking ahead (tbc)
Ms. Nomvula Mokonyane, Minister of Department of Water and Sanitation, South Africa
11:50 Closing remarks
Mr. Torgny Holmgren, Executive Director, SIWI
11:55 World Water Week 2017 in pictures
12:00 End of Session