Stockholm International Water Institute
Opening plenary
Monday 28 August | 09.30-12.15 | Room: FH Congress Hall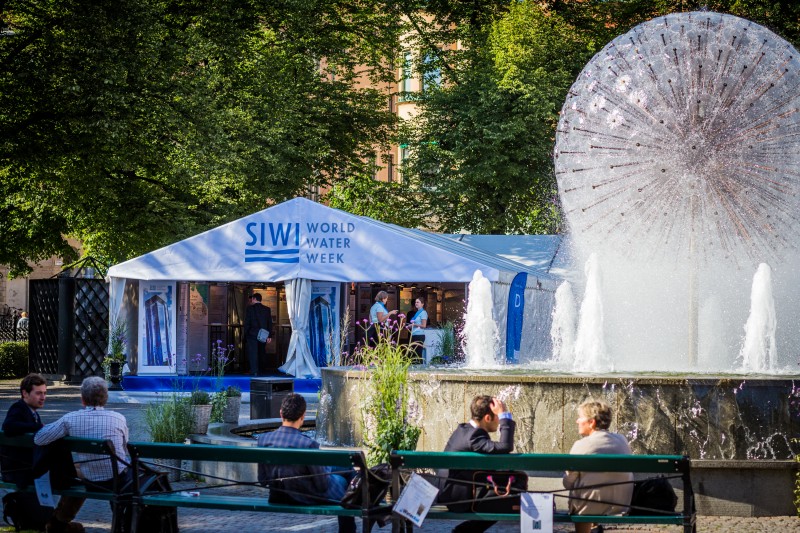 The Opening plenary is the official welcome of participants, aiming to inspire dynamic and fruitful conversations throughout the Week.
The Opening plenary of 2017 will present the theme Water and Waste: Reduce and Reuse from many angles. Invited speakers will share their insights on how solutions to water scarcity, poor water management, waste water treatment issues and unjustifiable waste management are found in cutting edge science, innovative technology and novel finance models.
The plenary will commence with official welcome addresses, keynotes by high-level decision makers, and as by tradition, the 2017 Stockholm Water Prize Laureate lecture held by 2017 Laureate Professor Stephen McCaffrey. A high-level panel will thereafter go further in depth and dialogue on the theme with its full dimensions.
This year, a special lecture will be held by Professor Christer Fuglesang, Astronaut and Member of the Royal Academy of Science, Sweden, sharing his unique experience from having seen the earth from space. Professor Fuglesang will share his views on why we must safeguard and value our water resources.
Programme
09:30 Introduction by the Master of Ceremonies
Dr. Therese Sjömander Magnusson, Director, SIWI
09:35 Water – a spacewalk to understand our vital resource
Prof. Christer Fuglesang, Astronaut and Member of the Royal Academy of Science, Sweden
09:50 Welcome to the World Water Week 2017
Torgny Holmgren, Executive Director, SIWI
10:00 Welcome to Stockholm
Karin Wanngård, Mayor of Stockholm
10:10 Freshwater to sea, the resilience of oceans – reflections from the UN Oceans conference

Karolina Skog, Minister of Environment, Sweden
H.E. Peter Thomson, President of the United Nations General Assembly
Ambassador of the Republic of Fiji to the UN
10:30 Stockholm Water Prize 2017 – Laureate's Lecture
Prof. Stephen McCaffrey, Distinguished Professor of Law at the University of the Pacific, McGeorge School of Law, in Sacramento, California, Stockholm Water Prize Laureate 2017
High level panel
10:50 Moderator's introduction
The Hon. Kevin Rudd, former Prime Minister of Australia and Chair, Sanitation and Water for All
11:00 Panel discussion
Karolina Skog, Minister of Environment, Sweden
Melanie Schultz van Haegen, Minister of Infrastructure and the Environment
Prof. Carlos de la Torre, Minister of Finances, Ecuador
Dr. Zaini Ujang, Secretary General, Ministry of Energy, Green Technology and Water, Malaysia
Guang Z. Chen, Senior Director, Water Global Practice World Bank Group
Ahmed Abdirahman, ‎Founder of the Global Village and the Järva politicians' week 2017
11:55 Moderators conclusion
12:00 End of Opening plenary