AstraZeneca
Field Visit to AstraZeneca's Wastewater Treatment Plant
Friday 01 September
|
13.00-17.00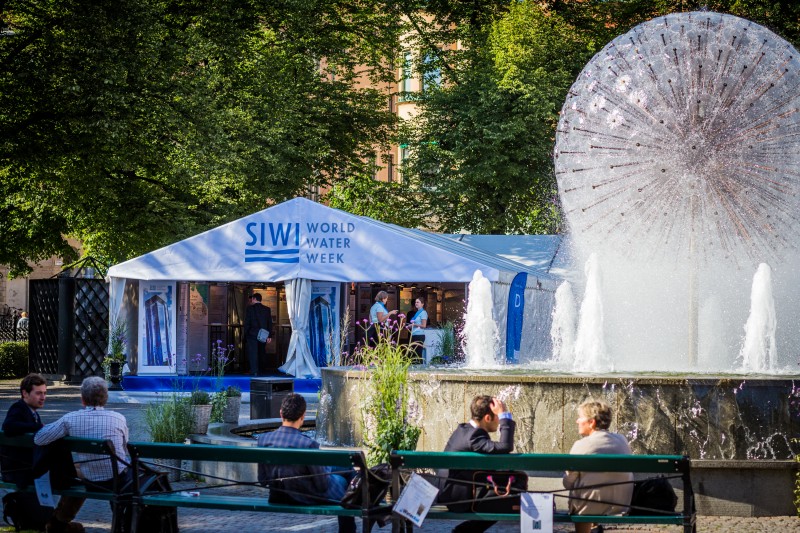 Meeting Point: FH Entrance

AstraZeneca is a global, science-led biopharmaceutical company. Activities in Södertälje include manufacturing of active pharmaceutical ingredients, formulation, tableting, filling and packing of finished products. At the site Gärtuna in Södertälje, you will visit a unique wastewater treatment plant – developed and optimized for treating wastewater from pharmaceutical manufacturing. The plant has been in operation for almost 20 years.
AstraZeneca's activities in Södertälje, and the origin of the process wastewater, will be shortly described. As well as examples of AstraZeneca's environmental initiatives. The visit will include a presentation of the wastewater treatment process, and guided tour at the treatment plant and laboratory. You will learn about how new waste streams are tested and evaluated before accepted to the treatment plant. Different measures to ensure safe discharge of API to the recipient will be described.
Programme
14:00 Welcome to AstraZeneca
14:15 AstraZeneca´s environmental initiatives
14:30 The use of water in our manufacturing processes
14:45 Coffee break
15:00 Waste water treatment plant (WWTP)
Background and process description
Tests and evaluations of new waste streams
Safe discharges of API

15:20 Guided tour at the waste water treatment plant
16:15 Departure