Stockholm International Water Institute
Global Water Solidarity- Promoting decentralized solidarity in WASH sector
Sunday 27 August | 11.00-12.30 | Room: NL 253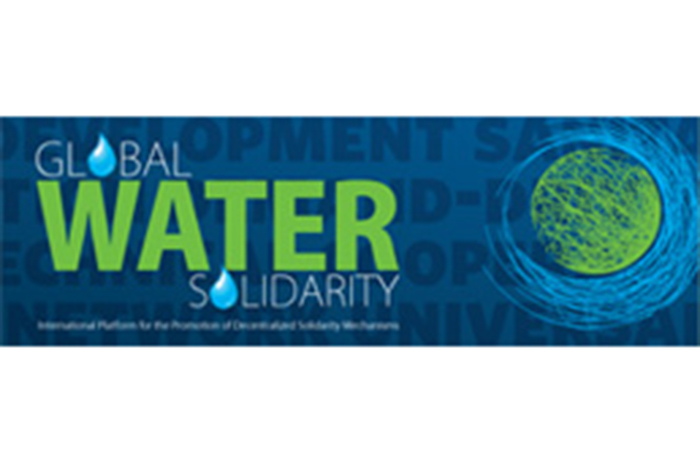 Global Water Solidarity (GWS) is an International Platform within the UNDP-SIWI Water Governance Facility portfolio established to promote a decentralized water solidarity approach in water and sanitation sector. The Platform gathers over 100 members and spreads its local level facilitated projects in over 10 countries. The objective of the showcase event would be to demonstrate a solid case of the GWS contribution to the new 2030 agenda through an enhanced policy and governance exchange solidarity financing mechanism. The showcase will invite three panelists to present the overall approach. Our event aims to promote this innovative financing mechanism and attract more stakeholders in particular from the donor community.
Programme
11:00 Welcome by Marianne Kjellén, Senior Water Advisor, UNDP Water & Ocean Governance Programme (WOGP)

11:05 Global Water Solidarity in a nutshell by Ivan Draganic, Programme Manager at UNDP-SIWI Water Governance Facility
11:15 Panel round table on Decentralized Cooperation in WASH sector- Institutional, Programme and Financial Challenges in Water Solidarity moderated by Ivan Draganic


Henri Begorre, French Water Partnership, Honorary President
Veronica Girardi, EC DEVCO Water Sector, Quality Management Officer
Milo Fiasconaro, Aqua Publica Europea, Executive Director

11:50 Interactive discussion on integrated and participatory governance for sustainability
12:20 Summary and wrap-up
12:30 Close of session
Conclusion
On the very first day of the week the Global Water Solidarity convened a showcase aiming to promote the decentralize water solidarity exercised by many EU countries through a one per-cent twinning solidarity mechanism. The project established back in 2012 is now institutionally with the WGF with an aim to synergize better with the overall Facility portfolio. To that end the event gathered over 30 local level representatives including the civil society and citizens groups. Following an executive introduction by Dr.Marianne Kjellen the panelists coming from the EC Commission (Ms Veronica Girardi), Aqua Publica (Mr. Milo Fiasconaro) and the French Water Partnership (Henri Begorre) offered their views on a wide range of current challenges within this delivery mechanism. In particular a rather interactive discussion and debate touched upon programme, institutional and financial needs currently required for this innovative financing mechanism to expand. It was concluded that the solidarity coming from the local authorities has to be synergized by the one currently provided by the operators. The importance of the Global Water Solidarity in further actions along this way forward was highly acknowledged and appreciated.