Federal Ministry for the Environment, Nature Conservation, Building and Nuclear Safety, Germany / German Association for Water, Wastewater and Waste / Federal Ministry for Economic Cooperation and Development, Germany
Wastewater treatment needs skilled staff: German approaches and experiences
Monday 28 August | 16.00-17.30 | Room: FH Cabaret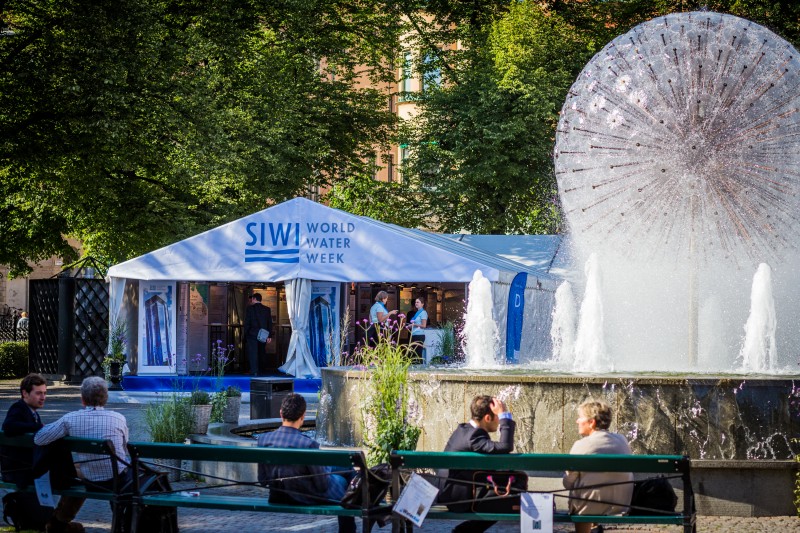 A central precondition for achieving the target of halving the proportion of untreated wastewater called for by the Agenda 2030 for Sustainable Development of the United Nations in its Goal 6 is the availability of skilled staff and professional education and training systems. Working in the area of waste water must become attractive to young people. Accepted job profiles and related education and training play an important role in this regard. Against this background and German experiences, the event reflects on the importance of skilled staff for implementing the waste water related targets of Goal 6 and approaches for creating a workforce with the required level of education. The solution involves building and using professional education and training systems in the water sector supported by professional organizations. An example for capturing needed education levels is the European qualification framework. Other examples reflect on the work of experts, in the framework of environment and development cooperation projects, for capacity building. Operators and experts of different countries will share their knowledge, discuss current challenges and solutions in practice and invite the audience for an exchange on these issues.
Programme
16:00 Welcome addresses
Moderator: Faraj El-Awar, Head of Global Water Operators´Partnership Alliance (GWOPA) Secretariat, UN-Habitat
Thomas Stratenwerth,
German Federal Ministry for Environment, Natural Conservation, Building and Nuclear Safety (BMUB),
Head of Devision "General, Fundamentals, International and European Aspects of Water Management"
Franz Marré,
German Federal Ministry for Economic Cooperation and Development (BMZ),
Head of Devision "Water, Urban Development, Mobility"
16:10 Wastewater technician in Germany and the lessons learned to transfer the education and training systems to further countries
Rüdiger Heidebrecht,
German Association for Water, Wastewater and Waste (DWA),
Head of Training and international Cooperation, Germany
16:25 Cases: Wastewater treatment needs skilled staff / how do we guarantee this in practice?
Jordan: Operation and maintenance in wastewater plant As- Samra – Staff development
Sultan Mashaqbeh, As-Samra BoT Systems Manager, Jordan
Vietnam: First experiences with the qualification of staff for wastewater treatment plants
Norbert Lucke, Dresden Wastewater Utility, Head of "Lab and Industrial Control"
Egypt: Building Capacity of Operators of Water Supply and Wastewater Utilities
Maha Khallaf, Senior Technical Advisior, Water & Wastewater Management Programme, GIZ, Eygpt

17:10 Discussion
17:20 Conclusions of the session Thomas Stratenwerth, BMUB
17:30 Close of session