Stockholm International Water Institute
SWP Laureate Symposium: International Water Law: Promoting Diplomacy and Peace
Wednesday 30 August | 08.50-12.00 | Room: NL Pillar Hall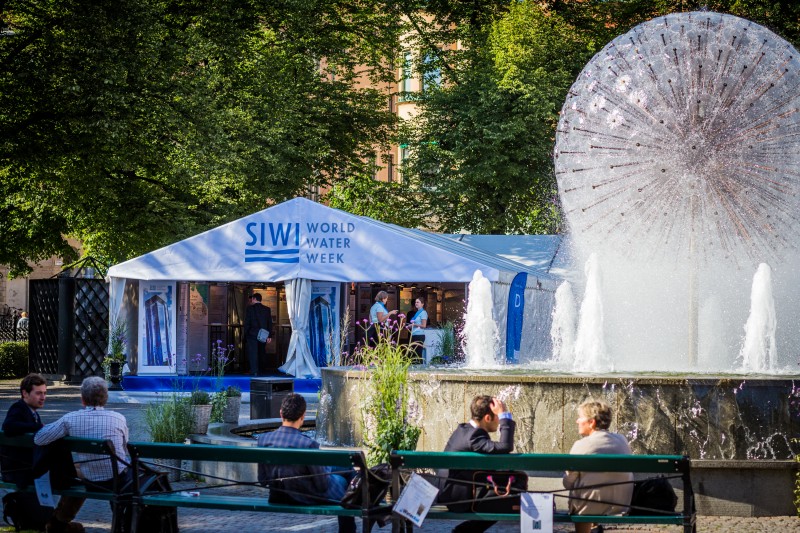 There are approximately 286 river basins cross international borders and serve as a primary source of freshwater for approximately 40 percent of the world's population. In addition, about 30-50% of the world's population depend on groundwater sourced from 600 transboundary aquifer systems.
The interdependencies on water for a range of uses and for a variety of stakeholders for basic human needs, ecological functioning, cultural needs and economic development create a setting where the potential for tension and conflict are heightened. It is imperative to adopt an approach that is able to consider all these competing needs and interests that is underpinned with the spirit of cooperation rather than conflict. Water diplomacy provides such an approach. It is an approach that encourages dialogue, inclusiveness and value-based negotiation where water is considered a catalyst for peace and cooperation.
Key to water diplomacy is international water law. International water law provides a platform for dialogue for both the substantive and the procedural elements of water allocation and management between countries. In addition, international water law outlines mechanisms to adopt when disputes over water-related arise between countries.
The Symposium topic has been designed to celebrate the 2017 SWP Laureate and his field of expertise.
Programme
09:00
H.M. King Carl XVI Gustaf arrives

Welcome
Mr. Torgny Holmgren, Executive Director, SIWI
Introduction to Symposium
Dr. Therese Sjömander Magnusson, SIWI
Key Notes
Prof. Stephen McCaffrey, 2017 SWP Laureate
Minister Isabella Lövin, Swedish Ministry for Foreign Affairs
Judge Navanethem Pillay, former UN High Commissioner for Human Rights
Judge Awn Al-Khasawneh, former ICJ and Prime Minister of Jordan

10:00 – 10:30 Coffee Break
10:30 Welcome Back
Dr. Therese Sjömander Magnusson, SIWI
Key Note
Jan Eliasson, former Deputy Secretary-General of the UN
Panel Discussion and Q&A
Dr. Therese Sjömander Magnusson, SIWI
Concluding Remarks
Dr. Therese Sjömander Magnusson, SIWI

H.M. King Carl XVI Gustaf leaves
12:00 Symposium Ends