Bremen Overseas Research and Development Association / CEWAS / FINISH / Stockholm Environment Institute / Swiss Agency for Development and Cooperation / WASTE
Scaling wastewater services - Reconciling change and organizational health
Wednesday 30 August | 16.00-17.30 | Room: NL 353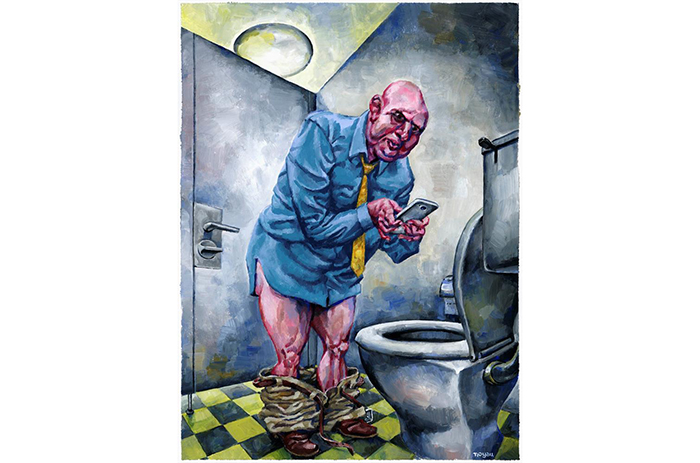 Building on the learnings of several WWW 2016 events like "Sigmund Freud, the missing link in Water and Sanitation?", this showcase will offer participants a micro-case-clinic, raise awareness for the identification of dysfunctional organisational behaviour, and pathways for change towards organisational health. The event will address the issue of how to improve change-ability – the capacity of creatively adjusting to challenges from a changing environment as a key element of organizational health in the water and sanitation sector.
BORDA together with its co-conveners bring over 100 years of organizational experience in wastewater management in Africa, Asia, Latin America and Europe to the table. The conveners will openly showcase where they experienced recurrent dysfunctional organizational behaviour and how they managed to change and maintain organizational health – a prerequisite for scaling wastewater services. A key element for this to happen is achieving
awareness of introjects and making the assimilation of introjects a core element of change.
In a "Micro-Case-Clinic", participants will be invited to:
- reflect upon similar patterns in their organization
- share their observations with participants
- offer selected cases being taken up by "organizational therapy practitioners" having accompanied BORDA and the co-conveners.
Programme
16:00 Welcome
Moderator: Sarah Kumpf, Radio Bremen
16:05 Sketch setting the scene
Marc-André Bünzli, SDC
Valentin Post, WASTE
Vijay Athereye, FINISH

16:10 Presentation
Dr Thomas Rieger, Como-Consult
16:30 Whisper groups
16:50 Micro-Case-Clinics: 3 cases from the audience will be taken up
Dr Thomas Rieger, Como-Consult, and Stefan Reuter, BORDA
17:20 Conclusion
17:30 Close of Session