Interactive electronic seminar poster exhibition
Tuesday 29 August | 08.00-19.00 | Room: NL Floor 2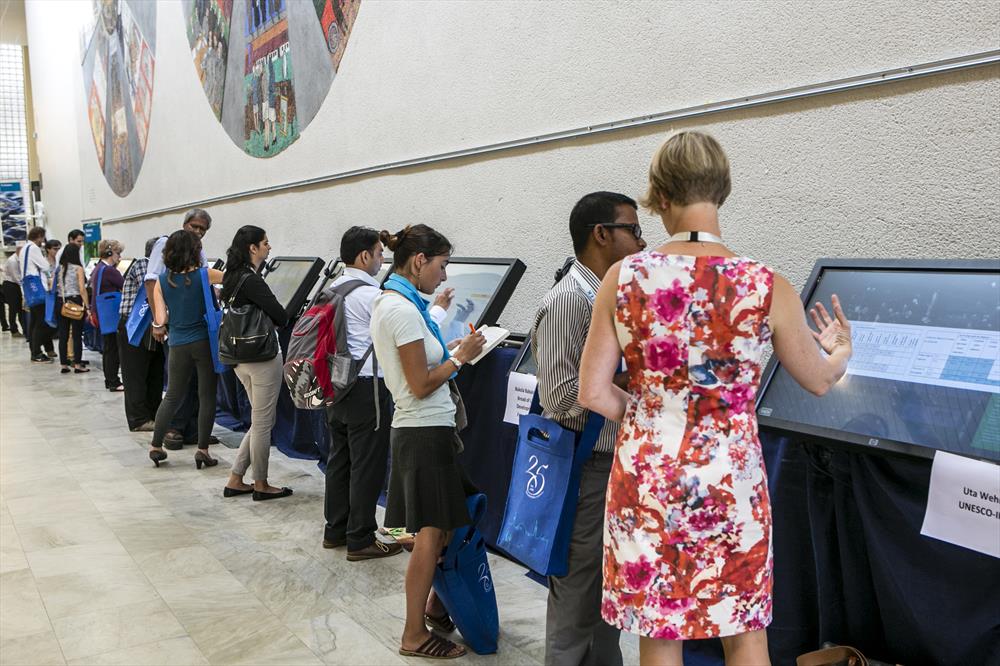 The posters are an important part of the seminar programmes and link with the thematic scope of the World Water Week. Each seminar will display a selected number of poster abstracts in the interactive poster exhibition, where conference visitors can view and learn more about the projects behind the posters. The posters will briefly be presented during each seminar, but as an addition, the posters are displayed on-site and online during and after the World Water Week. Presenters will also prepare a video/audio guide to the poster providing short introductions and key messages for their poster.
A jury, led by a member of the Scientific Programme Committee, judges the posters on content, research, and the audio/video presentation.
The most informative, innovative and well-designed poster is honored with the "Best Poster Award" during the Closing Plenary Session of the Week.
The Award winner will be presented with a diploma and invited for the next World Water Week, with the registration fee, accommodation, and international travel costs covered by SIWI.
Programme
The poster that is going to be displayed from the seminar Water in the circular economy: opportunities and challenges is:
The posters that are going to be displayed from the seminar Wastewater and health – managing risks, seizing opportunities are:

The posters that are going to be displayed from the seminar Smart solutions in water and waste management for liveable cities are:
The posters that are going to be displayed from the seminar Harnessing opportunities for the safe reuse of wastewater in agriculture are:

The poster that is going to be displayed from the seminar Water, pollution, and systemic challenges: the case of the textile industry is:
The posters that are going to be displayed from the seminar Opportunities and limits to water pollution regulations are:
The posters that are going to be displayed from the seminar Governance of water and waste: a key to sustainable development? are:

The posters that are going to be displayed from the seminar Understanding the gender dimension of water and waste are: