Australian Department of Foreign Affairs and Trade / SNV / University of Technology Sydney / Emory University / United States Agency for International Development / Department of International Development UK / University of Nevada Reno
Beyond the Finish Line, from coverage to sustainable sanitation services
Tuesday 28 August | 09.00-10.30 | Room: NL Music Hall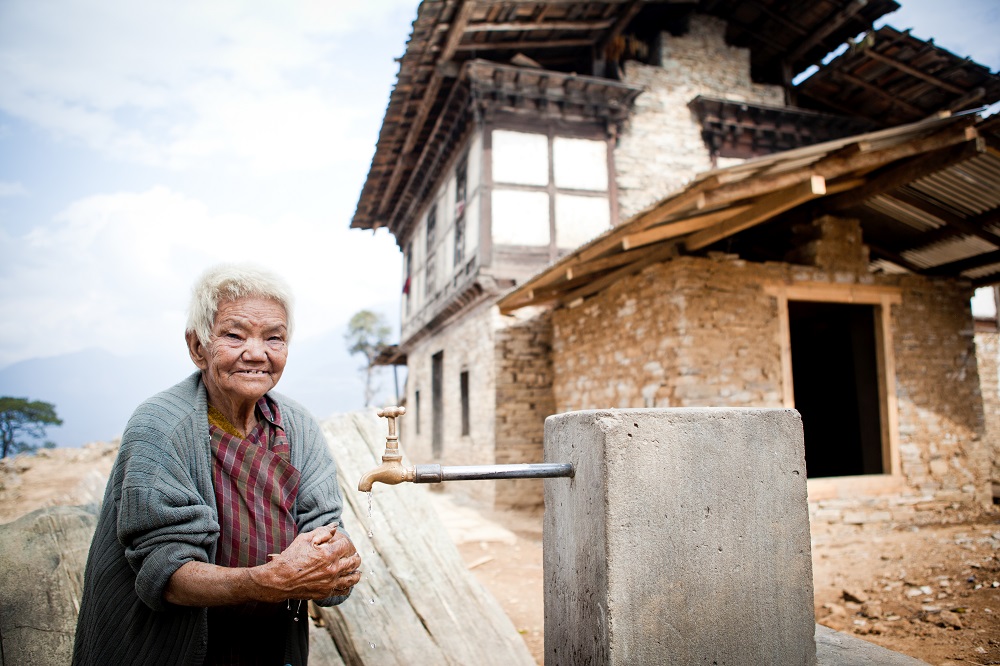 It has been 10 years since the International Year of Sanitation, in 2008. During those 10 years, basic sanitation coverage in rural areas has increased by 5 percentage points, and open defecation decreased by 7, with over 240 million people in rural areas starting to use toilets. This event aims to inspire and mobilise the audience to consider the long-term sustainability of sanitation services in relation to the living environment as well as institutional and human development. The event will highlight practical questions that countries, stakeholders, researchers, and implementers face, and challenge paradigms around increasing sanitation access, equity and resilience. Our interdisciplinary group will share the latest research on strategies for increasing sustainable access, and we will discuss the ecosystem and health implications of different technology and behaviour choices, bringing in professionals from different generations from different parts of the world.
In a world café set-up, the audience will be challenged to advise on specific country case studies, how national and local systems can be built that will support sustainability of rural sanitation in the long-term, thinking about the roles of government (local and national), civil society and business, with the ultimate outcome of improved long-term health and ecosystem outcomes.
Gold standard events are committed to ensure the gender balance in speakers/panellists and young professional representation in the session.
Programme
9.00 Welcome
9.05 Situating "sustainability" of rural sanitation and hygiene in the changing rural context- Guy Howard PhD, WASH Policy Team Leader DFID
9.20 Patterns of progress in rural sanitation and hygiene – Josh Garn PhD., Assistant Professor, School of Community Health Sciences, University of Nevada, Reno
9.35 Country case tables:
Cambodia , Market-based sanitation and a persistent last mile- Mr. Rishi Agarwal, Managing Director, FSG, and Gabrielle Halcrow, Multi-country programme manager, SNV (including results of USAID/WASHPaLS retrospective market-based sanitation study)
Indonesia, strategies towards safely managed sanitation - Gerard Cheong Assistant Director, Water, Sanitation and Hygiene, DFAT, Freya Mills, International Development Water and Sanitation Engineer, Institute for Sustainable Futures UTS, Ir. Laisa Wahanudin, M.Med.Sc (PH), Head of Sub directorate of Sanitation, Directorate of Urban, Housing, and Settlements, Ministry of National Development Planning, Indonesia, Maria Carreiro, WASH sector leader SNV Indonesia.
Kenya, sanitation as a devolved function- Vincent Iduri, Kilifi county government, Kenya and Fanuel Nyaboro, country programme lead SSH4A, SNV Kenya.
Tanzania, quality of services - Stephen Kiberiti , Head Of Food Safety, Water Safety And Environmental Sanitation Unit , Ministry Of Health, Community Development, Gender, Elderly And Children, Tanzania and Jackson Wandera, country programme lead SSH4A, SNV Tanzania
10.05 The emerging rural sanitation agenda beyond the finish line (debate), Stephen Kiberiti , Head Of Food Safety, Water Safety And Environmental Sanitation Unit , Ministry Of Health, Community Development, Gender, Elderly And Children, Tanzania; Guy Howard PhD, WASH Policy Team Leader DFID; Gerard Cheong Assistant Director, Water, Sanitation and Hygiene, DFAT, Mr. Rishi Agarwal, Managing Director, FSG, Anne Mutta, Multi-country programme manager SSH4A Results programme, SNV;
10.25 Digital closing words