China Water Risk
Asia Water-nomics: More GDP with Less Water & Pollution
Wednesday 29 August | 14.00-15.30 | Room: M3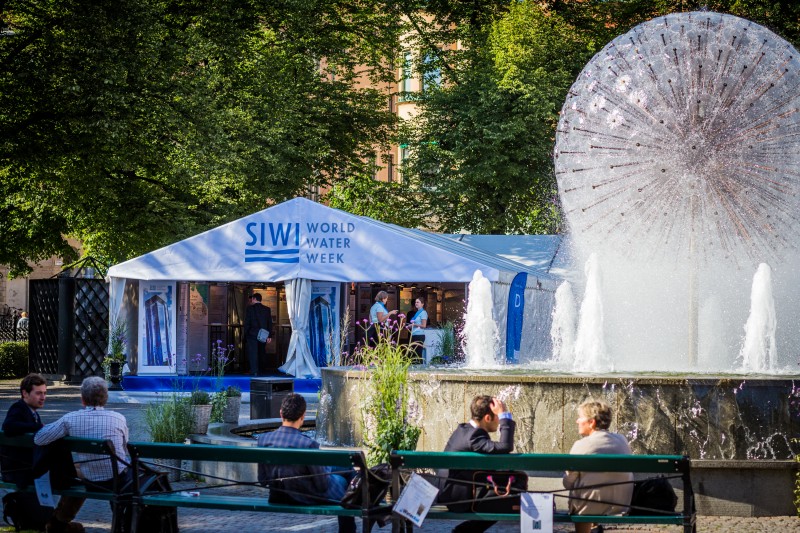 Water is essential for human and economic development. But as the Asian Development Bank says, "(Asia's) finite water resources will be under enormous pressure—especially with increasing climate variability". Particularly pressing is climate change impacts on the 10 rivers from the Third Pole, which feed 16 countries. With rising urbanisation, balancing trade-offs between development and water resources is key. How will this impact policies and businesses?
China is already seeking to embed water with economic planning. In turn, industries face transitional and often disruptive risks from tighter regulations to water allocation quotas. It's time to address these risks and drive business unusual.
China Water Risk has explored "water-nomics" since 2015 including working with investors and government organisations in applying the concept. Presentations in this event will explore the following:
• Does Asia have enough water for its people and future development?
• Will climate change exacerbate current water constraints across Asia's 10 river basins?
• What is China doing in balancing water and development? What can we learn from the Yangtze River Economic Belt (>42% of national GDP)?
• At the city level, what can we improve in water management? Are sponge cities the future urban ecosystem?
• What implications are there for sectors e.g. electronics?
Gold standard events are committed to ensure the gender balance in speakers/panellists and young professional representation in the session.
Programme
14:00-14:05 Welcome remarks
China Water Risk
14:05-14:15 Water-nomics to ensure Asia's future prospects
Feng Hu, Water-nomics, China Water Risk (CWR)
14:15-14:25 Managing water & climate risks in the Himalayan region
Luna Bharati, Principal Researcher-Hydrology and Water Resources, International Water Management Institute (IWMI)
14:25-14:35 Integrated urban water management: moving from risks to opportunities
Ben Furmage, Chief Operating and Finance Officer of the CRC for Water Sensitive Cities (CRCWSC)
14:35-14:45 Micro-level water-nomics: evaluating sectoral water risks
Yuanchao Xu, Regulatory & Climate, CWR
14:45-15:25 Panel discussion and audience Q&A, moderated by Feng Hu, CWR
Panellists:
• Ben Furmage, Chief Operating and Finance Officer of the CRC for Water Sensitive Cities (CRCWSC)
• Luna Bharati, Principal Researcher-Hydrology and Water Resources, IWMI
• Megan McLeod, Project Manager, Alliance for Water Stewardship (AWS) Asia-Pacific
15:25-15:30 Closing remarks