UNDP-SIWI Water Governance Facility / Swedish Agency for Marine and Water Management / Food and Agriculture Organization of the United Nations / International Union for Conservation of Nature / Delta Alliance / Action Platform for Source to Sea Management / Future Earth Coasts
The source-to-sea balancing act - development needs and ecosystem preservation
Wednesday 29 August | 14.00-15.30 | Room: FH 307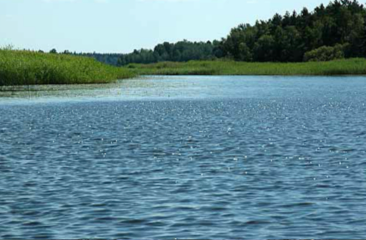 More than half of the global value of ecosystem services is provided by coastal ecosystems, but much of it is jeopardized by human activities that take place upstream. Over the past 40 years, freshwater biodiversity has declined by 76%, marine biodiversity by 39% and around 70% of all wetlands have disappeared. Throughout the source-to-sea continuum, water connects ecosystems that provide critical services to humans and wildlife. Today, much of global sediment is trapped by dams with effects such as delta starvation and coastal erosion. Water in some rivers are so highly diverted that hardly any is left to reach the sea. Meanwhile, decreasing water quality reduces the resilience of both freshwater and coastal ecosystems.

There is increasing understanding of the need for source-to-sea approaches to address the pressing challenges in river basins and along coasts while responding to demands for development and adapting to climate change.


Programme
14:00 – 14:05 Welcome and introduction, Torkil J. Clausen, Chair of the S2S Platform
14:05 – 14:15 Keynote: H. E. Dr. Mohamed Abdelaty, Minister of Ministry of Water Resources & Irrigation MWRI, Republic of Egypt
14:15 – 14:20 Video message from Peter Thomson, UN Special Envoy for the Ocean

14:20 – 14:45 Ignite presentations – the source-to-sea balancing act
14:20 – 14:25 Deltas – where the river meets the sea in Kenya and Ghana, Cees van de Guchte, Delta Alliance
14:25 – 14:30 Delta impacts from dams in the Mekong basin, Juliane Huth, German Aerospace Center
14:30 – 14:35 Hydropower stakeholder dialogue in Sweden, Inger Poveda Björklund, SWaM
14:35 – 14:40 Tackling agricultural practices linked to soil and water pollution, Olcay Unver, FAO
14:40 – 14:45 Marine plastic pollution: a needed life cycle approach. Examples from the MARPLASTICs Initiative; James Dalton, IUCN (TBC)
14:45 – 15:25 Panel discussion and audience interaction
Moderated by Birgitta Liss Lymer, Director Water Governance Department, SIWI
The panel will discuss opportunities for addressing source-to-sea priorities as part of climate adaptation, sustainable development and biodiversity conservation efforts. The Aichi biodiversity targets were set for 2020 – will they be reached? What source-to-sea action is crucial to advance on biodiversity goals? The panel will follow-up on high-level discussions at the 2017 UN Oceans conference, the 8th World Water Forum and the 2018 High-Level Political Forum and focus on the solutions that can bring multiple benefits from a development, adaptation and ecosystem protection perspective in the source-to-sea continuum.
Panelists:
Andrew Hudson, Head, Water and Oceans Governance Programme, UNDP
Sarantuyaa Zandaryaa, Programme Specialist, Division of Water Sciences, International Hydrological Programme
Jakob Granit, Director General, Swedish Agency for Marine and Water Management
Martha Rojas-Urrego, RAMSAR Convention
Lars Ronnås, Swedish Ambassador for Climate
15:25 Closing remarks
15:30 End of session