SIWI Swedish Water House / Stockholm International Water Institute / Arup / Water Youth Network
Global vision to local reality – identifying the pathways
Sunday 26 August | 11.00-12.30 | Room: FH Little Theatre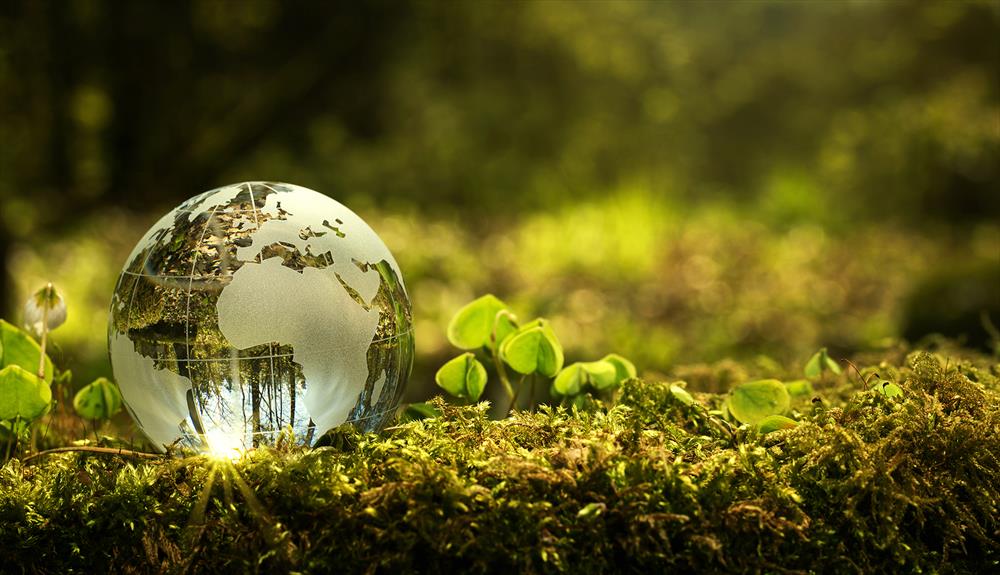 In this two-parted session we move beyond the global aspects of the SDGs to bring the local reality into the spotlight by identifying pathways and challenges, similarities and differences, hindrances and resolutions on national, regional and even local implementations. We will do so from a bottom-up perspective with youth and water at the core. In the spirit of the 2018 World Water Week we will focus our discussions within the theme of Water, Ecosystems and Human Development.
This second part aim at visualizing the building of local action into global implementation through a very interactive exercise where the audience turn the tables around discussing how to transform the global commitments into local action. The fulfilling of the SDGs depends on citizens understanding and, more importantly, being empowered to participate on an every-day basis.

Why are people not more engaged in the implementation of the Sustainable Development Goals?
Can these global goals become everyone's local goals and how?
If empowered, how can individuals contribute to achieving 'the Agendas'?
Gold standard events are committed to ensure the gender balance in speakers/panellists and young professional representation in the session.
Programme
11:00 Welcome address
Mr. Iñigo Ruiz-Apilánez, Arup & Ms. Cajsa Larsson, SIWI
11:05 Introduction
Ms. Shabana Abbas, President, Water Youth Network
Mr. Philip Kruse, Water Youth Network
11:15 Local actions for global commitments
Group exercise on the importance of a localisation process and the challenges to start, develop and continue activities contributing to SDGs at a local level
12:00 Outcome mapping
How does regional conditions - social, environmental and economic - influence local actions and possibilities and how is that relevant to the SDGs?
12:25 Closing remarks
12:30 End of session
Conclusion
In the session Global Vision to Local Reality: Identifying the Pathways the participants worked in groups to identify how the Sustainable Development Goals, as a global vision, can be achieved by addressing local water issues.
All groups were given a case study of a city that is part of a program by Arup and the Rockefeller Foundation to develop a City Water Resilience Framework – Amman (Jordan), Cape Town (South Africa), Hull (United Kingdom), and Miami-Dade County (United States). All these cities face different water issues, but some of these might not be as different after all.
For the first part the groups had to work on the following three questions:
1) What are the main water issues in your city and which Sustainable Development Goals are, therefore, most relevant?
2) State actions, programs, and policies to achieve each of the selected Sustainable Development Goals at a city scale? Think from the perspective of a decision maker!
3) What individual actions can be taken towards achieving the Sustainable Development Goals at local level? Think from the perspective of every individual, household, or organization!
For the second part the groups swopped cities and the questions changed slightly to make each table compare the new case study to their previous. Analyzing the outcomes of the discussions held after the second part, it becomes obvious that the three main issues these cities are facing are related to having either too much water or too little and the effects of urbanization on water quality. Thus, the following recommendations are derived from this session:
1) Make Cities More Resilient to Flooding
In the face of climate change, cities should aspire to become more resilient to flooding. Therefore, they should apply the principles of water sensitive urban design and implement blue-green infrastructures to increase retention spaces to reduce peak flows of urban runoff following extreme events. This objective also requires having residents, who are aware of the risk and have the capacity to proactively take precautionary measures.
2) Make Cities More Resilient to Water Scarcity
Cities should also increase their water storage capacities to prepare for water scarcity. Some of the principles and measures suggested to tackle flooding also have synergies for this objective. However, residents and industries need to contribute to conservation efforts. Therefore, they need to be educated about the scarcity issue and incentivized to act.
3) Improve the Quality of Waterbodies
The quality of bodies of surface and groundwater are at stake due to saltwater intrusion, eutrophication, and pollution from other point and non-point sources. The sources of these contaminations have to be tackled through a wide number of different actions, which range from decentralized small-scale wastewater treatment to engaging the communities and raising awareness.
Author: Philip Marcello Kruse, Water Youth Network