Stockholm International Water Institute / ZDHC
Scalability and collaboration in water intensive industries to achieve SDGs
Tuesday 28 August | 14.00-15.30 | Room: FH Cabaret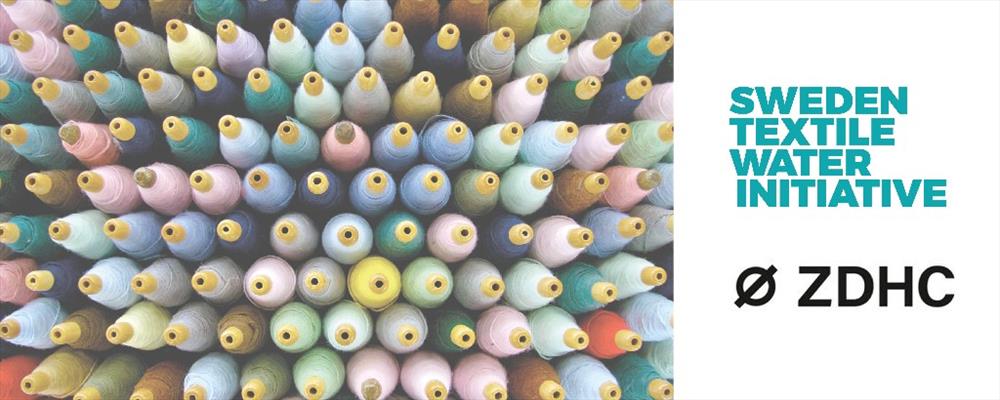 Factories in the textile sector can be catalysts for water stewardship, but factory challenges and adopted techniques to overcome challenges remain largely unheard.

The objective of this event, is to explore the global challenges of water management and wastewater reduction and provide positive examples by leading manufacturers. We will discuss different approaches, and how these have been chosen to support national and global mechanisms for water management, from national regulation to the SDGs. We will examine what role the water intensive industries could play in supporting this agenda – including whether fundamental business practices and systems need to be adapted to the realities of the future. With active industry participation, is it possible to design scalable collaborative models that can achieve measurable positive outcomes for industries, people and environment?
The seminar will focus on the following questions: i) factory perspectives on water stewardship? ii) water governance and associated challenges for textile producing countries iii) what are the enabling conditions that promote a scalable global model? and iv) can impact investment and other financial sources be vital to scaling up the model? Examples from around the world (business cases of different sustainable techniques etc.) will be presented.
Please RSVP to ensure a seat!
Gold standard events are committed to ensure the gender balance in speakers/panellists and young professional representation in the session.
Programme
14:00

Introduction to STWI and ZDHC: collective action for a more sustainable textile and leather industry
Katarina Veem, Director, STWI
Christina Raab, Global Director, Implementation, ZDHC


14:30 Interactive Panel Discussion I - Practical experiences from the supply chain
Shariful Hoque, Global Water Lead, H&M
Christina Muljadi, Sourcing Manager, Filippa K
Md. Zahid Ullah, Head of Sustainability, DBL Group, Bangladesh

14:50 Interactive Panel Discussion II - The role of policy, regulation and financing


Katarina Sundberg, Swedish Delegation for the 2030 Agenda
Stijn Van Geel, Manager Corporate Partnerships, Solidaridad
Pernilla Halldin, H&M (tbc) Setting the context:
Moderator: Christina Raab, ZDHC


15:20

Concluding remarks and outlook
Katarina Veem, SIWI and Christina Raab, ZDHC
Conclusion
This year's STWI showcase started off with presentations of STWI and ZDHC, where Katarina Veem and Christina Raab both highlighted the importance of a collaborative approach to solving the problems in the textile industry, exemplified by stories from their initiatives.
In the first panel discussion on practical experiences from the supply chain, Christina Muljadi from Filippa K spoke of how STWI helped supply the knowledge and tools that they themselves did not have, which directly enabled them to improve their practices regarding sustainable water use. She also stressed the importance of sharing the knowledge attained and forwarding it along the supply chain. This was also seconded by H&M's Shariful Hoque, who shared how their collaborations with NGOs – particularly WWF - has led to new approaches and solutions in their supply chain. In relation to research, there were examples of how new findings and development has led to new material solutions to microplastics in oceans, again stressing the importance of sharing across disciplines.
Zahid Ullas from the DBL Group of manufacturers in Bangladesh explained how such knowledge can lead to changes on micro scale, which in turn can give massive results when multiplied into many units and factories. These small changes thus mean immense savings and great benefits for communities.
In the second panel, on the role of policy, regulation and financing, Katarina Sundberg from the Swedish Delegation for Agenda 2030 described the SDGs as an important tool for moving the industry towards new practices. The goals also hold a symbolic value, helping organizations to show their effort for sustainability against clear areas. H&M's Pernilla Halldin argued that SDG 6 – Clean Water and Sanitation – is central to achieving all the other 16 goals. Following on these topics, a question was raised on how the industry could learn together to avoid repeating previous mistakes when venturing into new appearing markets and projects, such as the African continent. Here, Pernilla Halldin stressed the importance of constructive interaction with local governments. Stijn Van Geel from Solidaridad shared his experiences from their recent project in Ethiopia, where constructive relations and collaboration with local stakeholders has been key.


In conclusion, the showcase presented the following recommendations for a future approach:
Increased collaboration with long term relationships between mills and brands, but also with NGOs, initiatives, governments and other relevant stakeholders along the supply chains
Increased knowledge of and appreciation for the complexity and interactive nature of the SDGs, and the relevance of a cross-sectoral approach to challenges
ZDHC and STWI have both contributed to creating tools and shaping networks for increased collaboration. The World Water Week 2018 showcase acknowledges this work, and stresses the importance of using these networks, and similar, to further develop the interaction and knowledge-sharing between actors within the textile industry.