WaterAid / The World Bank Group / Swedish International Development Cooperation Agency
One billion left behind: Making global water efforts disability inclusive
Wednesday 29 August | 16.00-17.30 | Room: FH 300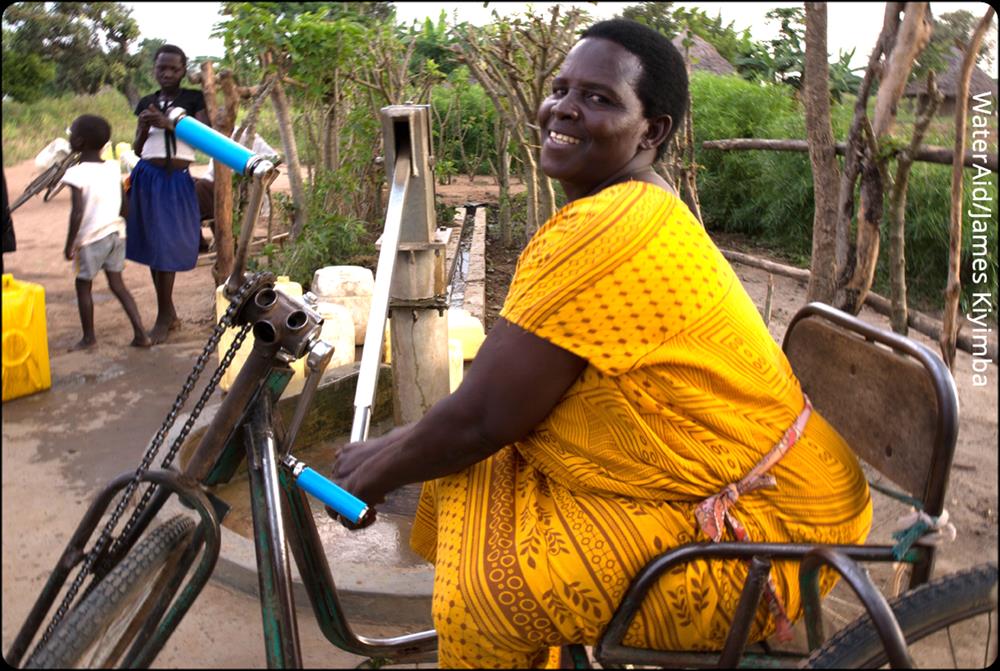 SDG 6's ambitious goal to achieve universal access to water and sanitation requires concerted effort to reach and include people with disabilities and older people. With an estimated global population of 1 billion people with disabilities and 962 million people over 60 years -projected to double by 2050 - this is a growing imperative. Whilst governments and donors have embraced this commitment in their policies and plans many are struggling to put it into practice, especially in low income settings where disability prevalence may be higher. Meanwhile several water sector organisations have been systematically working to find practical ways to overcome the barriers faced by people with disabilities and older people, and to ensure they are included in WASH and WRM interventions.
The workshop will involve a mix of presentations, case study examples, participatory activities and group work. Conveners will provide information on disability inclusive WASH and water resources and share tools , recent evidence and case study examples. The highly participatory session will draw on examples and lessons which participants bring from their experience.
Programme
16:00 Welcome by moderator

Safia Nalule Juuko, Board member of the disabled persons organisations 'Human Rights of Women and Girls with Disabilities', and Member of Parliament in Uganda.
Swedish International Development Cooperation (Sida)
16:10 Disability Inclusion at scale, Indonesia
Mr Tanozisochi Lase, Head of Sub-directorate of Rural Water Supply Development, Directorate of Water Supply Development, Ministry of Public Works and Housing.
16:20 Disabling Menstrual Barriers research, Nepal
- Chelsea Huggett, Equality Inclusion and Rights Advisor, WaterAid
16:25 Panel Discussion on disability inclusive global water efforts
Safia Nalule Juuko, Board member of the disabled persons organisations 'Human Rights of Women and Girls with Disabilities', and Member of Parliament in Uganda.
Tanozisochi Lase, Head of Sub-directorate of Rural Water Supply Development, Directorate of Water Supply Development, Ministry of Public Works and Housing, Indonesia
Soma Ghosh Moulik, Lead Water Supply and Sanitation Specialist, The World Bank
Megan Tucker, Programme Specialist Children with Disabilities, UNICEF
Chelsea Huggett, Equality, Inclusion and Rights Advisor, WaterAid
16:55 Round table workshop on the following themes
Taking disability inclusion efforts to scale
Taking disability inclusion 'beyond ramps'
17:25 Summary and wrap-up by moderator