Government of the Netherlands / IRC / Organisation for Economic Cooperation and Development / Water.org / World Water Council
Blended finance: From principles to practice
Monday 27 August | 14.00-15.30 | Room: L11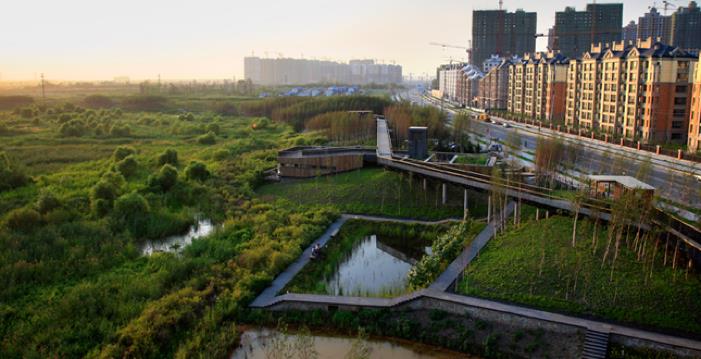 Achieving the Sustainable Development Goals will require a historic scaling up of financing flows for water - more than public finance alone can provide. In developing countries, blended finance offers a promising approach to bridge this financing gap by using a range of instruments and mechanisms to improve the risk-return profile of investments.
The number of blended finance facilities and funds has greatly expanded in the past decade, however, the understanding of how blended finance can deliver results for water investments remains limited. Water investments have traditionally relied on public finance, with concessional finance playing an important role in developing countries. Thus, a clear understanding is lacking, especially among non-financial experts, about the scope and potential of alternative financing mechanisms.
Drawing on the OECD Blended Finance Principles and a diverse set of case studies in water and other sectors from Asia and Africa, this session will explore how blended finance instruments and mechanisms can be designed to mobilize additional commercial finance. It will explore how water-related investments can benefit from the recent developments in blended finance, the prerequisites to make it work at scale, and the ways to engage development finance institutions and private financiers.
Gold standard events are committed to ensure the gender balance in speakers/panellists and young professional representation in the session.
Programme
Introductory remarks (5') : How can valuing water enable blended finance to scale up financing for water ? -- Mr. Mr. Niels Vlaanderen, Coordinator International Water Affairs, Kingdom of the Netherlands
Scene setting presentation (12'): A spectrum of water-related investments and their readiness for blended finance,linking to the OECD-DAC Principles for Blended Finance -- Ms. Kathleen Dominique, Project manager, Roundtable on Financing Water, OECD, Mr. Paul Horrocks, Manager, Private finance for sustainable development, OECD
Ignite talks and panel discussion (35'): From Principles to practice: lessons from experience on the ground
Panel introduction (3'-5'): Key messages from the World Water Council's work on Hybridity and Blended Finance (including lessons from other sectors) -- Dr. Alex Money, Oxford Smith School (panel moderator)
Ignite talk (3'-5'): Government-led blended finance to achieve an Open Defecation Free India -- Mr. Dick Pajarillo, Senior Programs Officer, Philippines, Water.org
Ignite talk (3'-5'): Blended finance options for water supply and sanitation in rural and small towns in Ethiopia -- Dr. Catarina Fonseca, Head Innovation and International Department, IRC
Ignite talk (3'-5'): Ms. Fatimatou Sall Ndiaye, Senegalese Youth Water and Sanitation Partnership (young professional)
Discussant (3'-5'): Why should private investors engage? -- Mr. Christopher Flensborg, Head of Climate and Sustainable Finance, SEB
Interactive debate with the audience (30'): focussing on the following key questions:
What lessons have you drawn from your experience using blended finance (e.g. using development finance to harness other sources of finance)?
How well has blended finance targeted pro-poor outcomes so far?
How can better valuing water benefit the poor? How can it drive water management or investments in other sectors (agricultural development, urban planning, etc) that can deliver pro-poor outcomes?
Which sub-sectors of water investments are the best candidates for further analysis?
Closing remarks (8'): Gauging the potential for blended finance for water investments: Key takeaways and next steps -- Ms. Karin Lindblad, Project Leader, Swedish International Development Co-operation Agency (Sida)