SIWI Swedish Water House / Focali - Forest, Climate, and Livelihood Research Network / Swedish International Agricultural Network Initiative / SLU Global / Gothenburg University / DHI Group / Stockholm University / Swedish Forestry Agency / CGIAR Research Program on Forests, Trees and Agroforestry
Working with the flow? Multifunctional landscapes in a changing climate
Sunday 26 August | 14.00-15.30 | Room: NL Music Hall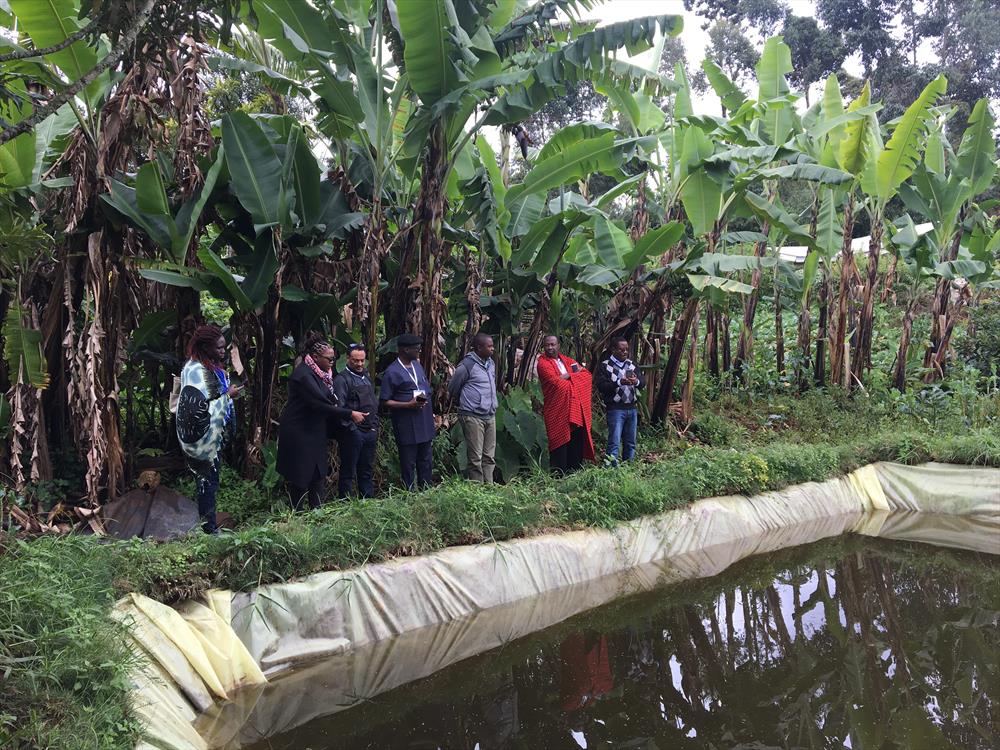 Achieving multifunctionality in degraded Landscape is necessary to meet the Sustainable Development Goals, as restoration can improve livelihoods, and food and water security. There are many different forms of restoration and overlapping approaches, such as sustainable land management, ecological restoration, forest landscape restoration, agroforestry, etc. However, integration of water management aspects whilst building climate change resilience have so far been weak in these different approaches.
There are ambitious targets set for land restoration, such as the Bonn challenge (150 million ha under restoration by 2020), and the New York declaration (350 million ha under restoration by 2030). So far, most restoration commitments are from countries in the South. The event will therefore highlight restoration experiences from the South with a focus on integration of water and climate change considerations with examples from the Sahel and Horn of Africa. The event will discuss what hydrological aspects need to be considered when rehabilitating/restoring a landscape. Governance arrangements will be addressed, which enable and support the productivity of the landscape, minimize the risk of over-exploitation of water and enable agreements between different stakeholders. Topical presentations from practitioners and academics will ground a panel-audience discussion around good practises in target areas of degraded lands.

Gold standard events are committed to ensure the gender balance in speakers/panellists and young professional representation in the session.
Programme
14.00.14.15 Welcome and Introduction (Lotta Samuelson, SIWI/SWH, Linda Hansson, Focali-SIANI)

14.15-14.30 Sustainable use of water for productive and multifunctional landscapes - introduction of SIWI/SWH cluster group report (Anna Tengberg, SIWI/SWH)
14.30-14.50 Tree-water interactions at the farm level and implications at the landscape scale (Dr. Catherine Wangari Muthuri, ICRAF, Kenya)
14.50-15.25 Interactive Panel discussion facilitated by Focali-SIANI (Linda Hansson) and SIWI/SWH (Lotta Samuelson) with panelists from ICRAF, Swedish Forest Agency, SLU, DHI, Ecoloop and the State Minister of Water, Irrigation and Electricity, Ethiopia.

15.25-15.30 Closing of event (Lotta Samuelson, SIWI/SWH)

Conclusion
Conclusions
• Landscapes are complex systems. We may understand a process in itself, but processes will differ from basin scale and landscape scale. We need knowledge and data, as well as tools to help management decisions.
• It is difficult to know what will happen in different contexts and with different options, it is therefore important to use models. If you test your method in models, you can optimise the outcome.
• Mapping is important and we need to use existing data to understand landscape characteristics, whether hydrological or social.
• We need to improve how we use citizen science, especially where there are difficulties to collect data.
• The Government need to take a lead in creating awareness, especially in watershed management. Local communities must be engaged in solving problems related to water and landscape management. It is also important to create awareness among key actors to prompt them to conserve/restore the resources. Major finance can come from the communities themselves, as well as key sectors. Development partners can also contribute and fund innovations.
• It is crucial to engage landowners and also forest companies and municipalities. It is also important to support dialogue and to create a forum without any set agenda from the start, which is a good way of attracting stakeholders to participate.
• Information exchanges and local knowledge can teach scientist a lot. Conservation practices and food production should go hand in hand in order to meet the needs of local communities. There is also a need to consider and respect different trade-offs. There should be broad acceptance of management methods to be able to implement them with a long- term perspective.
• Inputs from social science are needed on how to link different governance levels from the local, sub-national to higher levels.
Recommendations
The event closed with a final rating by the audience of the conclusions from the SIWI/SWH Cluster Group report based on the outcomes of the discussion. The results showed that the conclusions related to
• The recommendation from the report rated as most important by the event participants was on the need to strengthen multi-level governance in landscape management and decision making.
• The second most important recommendation from the report, according to the audience, was the need to support development of integrated knowledge for evidence-based management of water in the landscape.
Networks
• The event was organised by the SIWI/SWH Cluster Group Water in the Landscape, which is a follow-up to the SIWI/SWH Water and Forest cluster group. The cluster group wants to inspire Swedish stakeholders to engage further in water and landscape management issues through bilateral and multilateral activities.
• The two networks Focali (Forest, Climate and Livelihood Research Network) and SIANI (Swedish International Agricultural Network Initiative) were co-convenors of the event and reached out to their members about the event and also to disseminate the conclusions and recommendations.