UN-Water
Presenting the global baseline situation for SDG 6
Monday 27 August | 14.00-15.30 | Room: NL Pillar Hall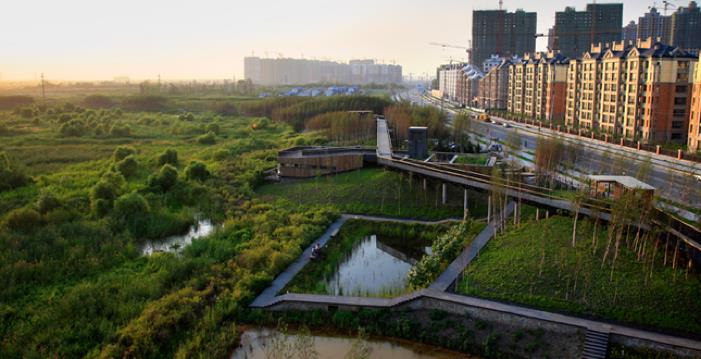 In embarking upon the 2030 Agenda for Sustainable Development with a dedicated goal on water and sanitation, credible data are needed to underpin sector advocacy, stimulate political commitment, inform decision making and trigger well-placed investment towards health, environment and economic gains. To follow-up on and review progress towards SDG 6 we need to know our point of departure -- the baseline situation for water and sanitation in the world today.
To support countries in monitoring water- and sanitation-related issues, and to report on global progress towards SDG 6, in 2014 UN-Water launched the Integrated Monitoring Initiative for SDG 6, which includes the eight UN agencies who are the custodians of the 11 SDG 6 indicators.
During the past 18 months, the focus of the Initiative has been working with Member States to generate data and to compile it to establish a global baseline for SDG 6 and all its indicators, and in this session, the baseline results will be presented. Participants will also have an opportunity to discuss these results with custodian agencies and country representatives, as well as the lessons from the baseline process.

Gold standard events are committed to ensure the gender balance in speakers/panellists and young professional representation in the session.
Programme
14:00 Welcome and introduction
Dr. Canisius Kanangire, African Ministers' Council on Water (AMCOW) and Chair, Integrated Monitoring Initiative Strategic Advisory Group [5 min]
14:05 Introduction Integrated Monitoring Initiative and 2017 integrated baseline process
Will Reidhead, UN-Water Global Monitoring Officer [10 min]
14:15 Introducing market stalls and launching indicator progress reports
Presenters: UN Environment, UNECE, UN-Habitat, UNICEF, FAO, UNESCO, and WHO [30 minutes]
14:45 Indicator Market Stalls [40 minutes]
Market stall discussions around the results for the 2017 baseline process for each SDG 6 global indicator
· Stall 1: 6.1.1 and 6.2.1 (WHO/UNICEF)
· Stall 2: 6.3.1 (WHO/UN-Habitat)
· Stall 3: 6.3.2 and 6.6.1 (UN Environment)
· Stall 4: 6.4.1 and 6.4.2 (FAO)
· Stall 5: 6.5.1 and 6.5.2 (UN-Environment and UNESCO/UNECE)
· Stall 6: 6a and 6b (WHO)
15:25 Concluding comments
Ms María de la Concepción García Gómez, Directorate General for Water, Spain [5 min]
Ms María de la Concepción García Gómez, Directorate General for Water, Spain
Conclusion
Autumn Peltier, a 13-year old First Nation representative from Wikwemikong (Canada), opened the UN-Water Stakeholders Dialogue stressing the important connection between water, earth and the lives of communities. Her inspirational intervention was followed by a reality check: the world is not on track for the achievement of Sustainable Development Goal 6 (SDG 6), as conveyed by Stefan Uhlenbrook (UNESCO WWAP) while presenting the findings of the United Nations SDG 6 Synthesis Report 2018 on Water and Sanitation. Participants were given the opportunity to discuss obstacles, opportunities and steps associated with the achievement of SDG 6 by working in four small thematic groups around: i) Eliminating inequalities; ii) Capacity development and technology; iii) Improving water governance and iv) Financing SDG 6.
Marianne Kjellen (UNDP) reported that SDG 6 will not be achieved if governments fail to support the most vulnerable people: all water projects should dedicate funds to support inclusion and participation of stakeholders. In line with this, Jacques Rey (GWP) stated that water governance will improve once stakeholders are involved in the decision-making process, increasing society's ownership of water projects. Katrin Gronemeier (GIZ) continued by saying that investing in new technologies is as important as investing in people: while technologies may improve water management, their implementation needs to be linked with the development of capacities to maintain and operate them, therefore ensuring the long-term sustainability of projects. Regarding financial aspects, Ana Gren (Sida) highlighted the importance of increasing dialogue: The water community needs to speak the same language as the finance community. Currently, available funds rarely go to the water sector and this may be linked to the high risks associated with water-related projects and the perceived low return to investment. Increasing the knowledge of bankers about the water sector is definitely necessary, but it is also important that water professionals understand financing mechanisms better and provides the necessary information to generate more bankable projects.

Recommendations (e.g. policy/call-to-actions):

Invest in technologies and people to have long term results: Technologies can improve management and service delivery but capacity must be developed, particularly in developing countries, to implement, maintain and operate technologies. Both require a long-term view on the challenges and needs as well as short-term measures to effectively improve water resources and WASH management.

Improve water governance and finance: Improving water governance, which ensures that resources are used efficiently and sustainably, would lead to a more favorable enabling environment for financing SDG 6 implementation. The enabling environment needs to consider the specificities of water investments (e.g. large upfront capital needs, long terms or associated risk management) and improve the efficiency of existing financial resources, while increasing innovative sources of financing.
Initiatives:
Click here to join the Public Dialogue on SDG 6 Synthesis Report 2018 and share your opinion on the obstacles, opportunities and concrete steps associated with the achievement of SDG 6. Dialogue is open until September 30th, 2018.