United Nations University-Institute for Water, Environment and Heath / United Nations Office for Sustainable Development / Food and Agriculture Organization of the United Nations / United Nations Educational, Scientific and Cultural Organization
Looking beyond conventional water resources to address global water scarcity
Tuesday 28 August | 14.00-15.30 | Room: NL Pillar Hall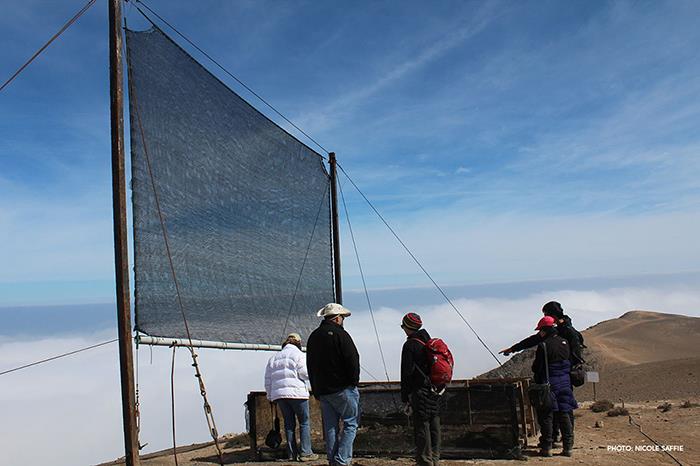 While SDG 6 calls for access to safe water for all by 2030, more than two-thirds of the global population is expected to face water scarcity by the same year. Conventional approaches relying on rainfall and river runoff in water scarce areas are not sufficient to meet the human needs. Water-scarce countries, regions and communities need a new water paradigm considering a range of unconventional water resources to narrow the water demand-supply gap for food production, livelihoods, ecosystems, and sustainable development.
Key examples of unconventional water resources are: groundwater confined in deep geological formations; atmospheric moisture harvesting through cloud seeding and fog collection; physical transportation of water through icebergs; micro-scale capture of rainwater where it otherwise evaporates; desalinated water; residual water from urban areas and agriculture. Some are harnessed through nature-based approaches.
Despite demonstrated benefits, the potential of most unconventional water resources is vastly under-explored due to specific barriers, which need to be addressed along with supportive policies and institutions and science-based actions and tools. These aspects are the focus of this event, which starts with an ignite talk followed by moderated panel discussion; open discussion stemming from panelists' contributions; and conclusions and recommendations.
Gold standard events are committed to ensure the gender balance in speakers/panellists and young professional representation in the session.
Programme
14:00 Welcome and Introductory Remarks
Vladimir Smakhtin (UNU-INWEH)
14:05 Introductory Talk: Looking beyond conventional water resources to address global water scarcity
Manzoor Qadir (UNU-INWEH)
16:20 Moderated Panel Discussion
Blanca Jiménez (UNESCO)
Marlos DeSouza (FAO)
Jong-Soo Yoon (UNOSD)
Karen Villholth (IWMI)
Abdulla Alshehi (National Advisor Bureau, UAE)
14:55 Open Discussion
Open discussion stemming from panelists' contributions, involving panelists, and audience
15:20 Summary and Concluding Remarks
Vladimir Smakhtin (UNU-INWEH)
Conclusion
Conclusions:
Unconventional water resources offer an opportunity to support achieving Sustainable Development Goal (SDG) 6 in water-scarce countries and communities. This session highlighted the significance of unconventional water resources in the context of food security, ecosystems, climate change adaptation, and sustainable development challenges; and addressed technical and non-technical trade-offs – policy, institutional, gender, economics, and human capacity – of using different types of unconventional water resources while discussing key barriers to harnessing the potential of such water resources. There was a high level of interest from the audience with many questions and comments to know more about unconventional water resources and joining the global community of practice around unconventional water resources, a LinkedIn Professional Group with more than 125 members.
Recommendations:
There is a need to provide policy reforms, political support, and institutional integration, including private-sector participation, to harness the potential of unconventional water resources, particularly in countries with high potential for such water resources.
There is a need to address the global and regional status and potential of most unconventional water resources, comprehensive economic analyses, capacity needs assessment and need-specific capacity development, gender mainstreaming for community-led approaches, and environmental trade-offs of these types of water resources.
Initiatives or Networks:
UN-Water Task Force on Unconventional Water Resources
Global Community of Practice on Unconventional Water Resources, a LinkedIn Professional Group