Government of the Netherlands / Organisation for Economic Cooperation and Development / World Water Council / Office of the President of Hungary
Follow up on the High-Level Panel Water: Financing & Valuing
Wednesday 29 August | 14.00-15.30 | Room: NL Pillar Hall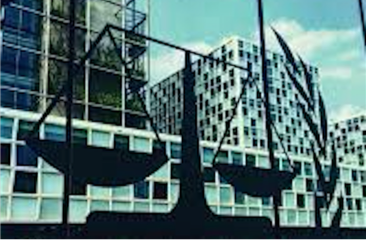 In March 2018, the High Level Panel on Water released its final report and call for action, including dedicated recommendations on financing and valuing water. Implementing these recommendations requires mobilising the relevant stakeholders around a common agenda for action.
The Roundtable on Financing Water, a joint initiative of the OECD, the World Water Council and the Netherlands, provides a global public-private platform which can promote effective collaboration and action to better value water and increase financing for investments that contribute to water security and sustainable growth. The Roundtable convenes actors from governments and regulators in developed, emerging and developing economies, institutional investors, the private sector, international organisations, philanthropies, academia and civil society organisations.
This session will engage key actors from public and private finance institutions, governments, NGOs to identify the most promising ways forward to implement the recommendations of the High Level Panel on Water as regards valuing and financing water. Come and share your views on next steps.
Gold standard events are committed to ensure the gender balance in speakers/panellists and young professional representation in the session.
Programme
From commitment to action : In the wake of the High-Level Political Forum in July and the launch of the Citizen's Report highlighting the gap between SDG 6 ambitions and the reality on the ground, the recommendations of the High-Level Panel on Water are as relevant as ever.
(5') Mr. János Áder, President of Hungary
(5') Mr. Henk Ovink, Special Envoy for International Water Affairs, Kingdom of the Netherlands
Putting Principles into practice: How can valuing water enable financing?
(50') This segment takes the form of a dynamic, moderated interactive discussion between session participants and four resource persons (experts).
Moderator: Dr. Xavier Leflaive, Water Team Leader, OECD Environment Directorate
Resource persons:
Professor Charles Vörösmarty, Director, Environmental Sciences Initiative, Advanced Science Research Center, Graduate Center of the City University of New York
Ms. Jennifer Sara, Director, Water Global Practice, The World Bank
Mr. Stuart Orr, WWF Global Freshwater Lead
Ms. Chanda Mwale, WWF-Zambia (young professional)
Mr. Roberto Ramirez, Head of the National Water Authority, Mexico
Three framing questions will be asked to the audience, which will then be invited to share their views and experiences. The resource persons will contribute to the discussion, based on their experience as an academic, financier or practitioner.
The three framing questions are:
1. What is your experience with valuing natural capital? How can valuing natural capital support innovative models to finance water-related investments? Where do you see potential for further development?
2. What are the benefits of combining investments at catchment level (in adition to project level)? How can this be done in practice? What are the distinctive roles of cities or river basin authorities? Can such combinations attract public and private financiers?
3. How can development finance crowd in additional sources of finance? How can risks and returns be allocated along different types of financiers, for specific water-related investments?
Wrap-up and closing
(5') Ms. Hannah Leckie (young professional), OECD Environment Directorate will share key take-away messages from the interactive discussion
(5') Dr. Benedito Braga, President, World Water Council, will deliver closing remarks and signal future work on related issues