Aqua for All / IHE Delft / Ministry of Foreign Affairs, The Netherlands / Netherlands Space Office / University of Twente / VIA Water
African Spatial Delight: supermarket for innovative water and ecosystems services
Wednesday 29 August | 11.00-12.30 | Room: FH Little Theatre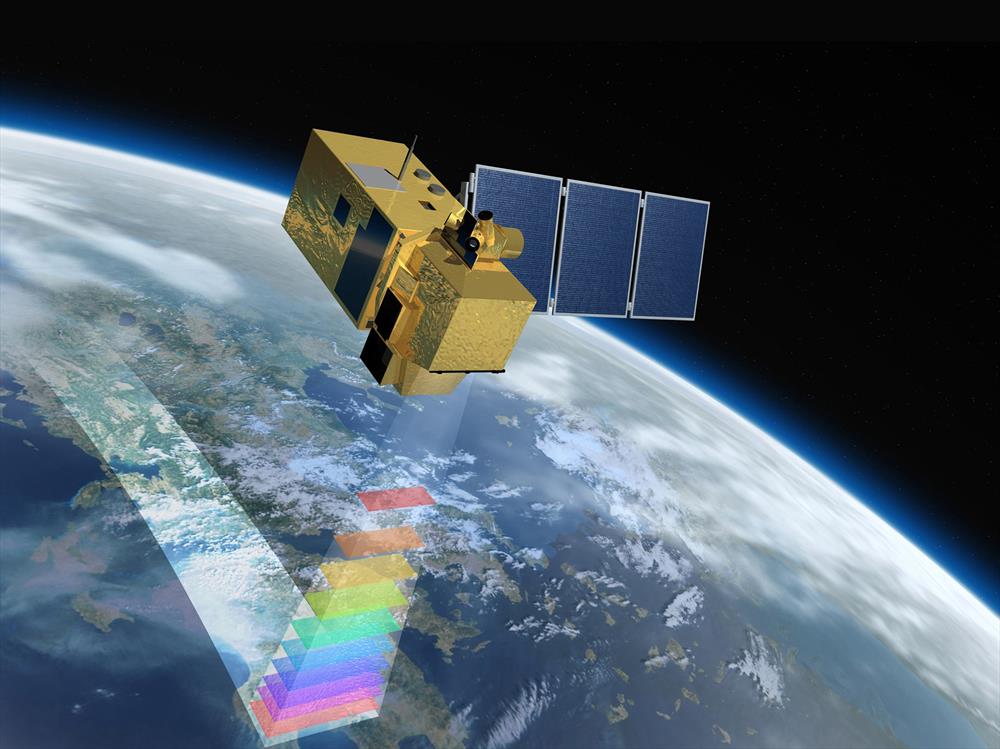 Because of the incredible richness in ICTs, we now have endless access to diverse types of data, be they from satellite, social media, citizen science or other sources. Each of these data types has found ways to ease the life of farmers and city dwellers. But the combination of these data types results in even more enhanced products. Complicated data sets are transformed into practical hands-on tools to - for instance - flee a flash flood, be warned of lightning or know when to best plant new seeds, or use (less) pesticides and nutrients. The four convenors will demonstrate a great variety in data products that are being developed in Africa. They will tell about the price, the potential customers, the service that is being provided, the business case, the impact and the results so far. The session will start with a short introduction of the convenors followed by an open supermarket, where 12 products will be showed and the crowd can 'shop till they drop'. A short wrap-up will offer people the opportunity to show their filled shoppingbasket.

Gold standard events are committed to ensure the gender balance in speakers/panellists and young professional representation in the session.
Programme
African Spatial Delight
29 Aug 2018 11:00 - 12:30
Room: FH Little Theatre

Welcome to African Spatial Delight – a highly interactive session and subsequent shopping experience! Satellite data, social media, human sensors, in-situ data - combining those leads into innovative solutions. Shop around different data products in this joint AfriAlliance, G4AW and VIA Water session.

11:00 Introduction by Joel Angoran (IHE Institute for Water Education)
11:05 One-minute pitches of the three convenors and of our twelve innovative products
11:20 Shop 'till you drop! Stroll around the different stalls, check out the products and do your own shopping
12:20 Adding up the numbers – which products were top sellers, and which stayed on the shelf?

Our stalls and their salesmen and saleswomen:
VIA Water – a programme of Aqua for All
Titia Wouters - programme manager VIA Water, Aqua for All

G4AW – a programme of the Netherlands Space Office
Ruud Grim - coordinator G4AW, Netherlands Space Office
Elise van Tilborg - advisor, Netherlands Space Office

AfriAlliance – an EU Horizon 2020 project
Uta Wehn - project coordinator AfriAlliance, IHE Delft
Chris Mannaerts - triple sensor lead, University of Twente

Flash Flood Forecasting App: cell phone access to accurate flood predictions in Ghana.
Hanneke Schuurmans - project manager, RHDHV

Water Auditing: real-time insight in irrigated water use, South Africa
Leanne Reichard - business director, Hydrologic

MajiSYS: an open source solution for management and visualization of your hydrologic data in Kenya
Sammy M. Njuki - researcher, ITC

Cropmon: field specific crop monitoring and advice by SMS for Kenyan farmers
Fiona van der Burgt - consultant extreme weather and climate change, Weather Impact

Maasai Mara Citizen Observatory: Balancing sustainable livelihoods and biodiversity management in Kenya
Luchiri Omoto - project manager, Upande Ltd, Kenya

STAMP: Garbal, a navigation app for pastoralists in Mali
Catherine Le Come - global livestock coordinator, SNV

Mapping and monitoring critical developments in Niger Delta, Mali
Jurjen Wagemaker - director, Floodtags

Severe Weather Consult: Warning system and app for lightning and floods, Rwanda
Dominique Mvunabandi – director, Severe Weather Consult Ltd, Rwanda

Water Productivity Assessment: flying sensors and crop models to support farmers' decision making and improve water productivity
Gijs Simons - team leader, FutureWater

FAO WaPOR: use of FAO WaPOR tool for baselining and monitoring projects' success
Elise van Tilborg - advisor, Netherlands Space Office

EarthH2Observe: global water resources re-analysis: a consistent dataset of the complete global water cycle to derive actionable information at the local scale
Micha Werner - associate professor, IHE Delft

AfriAlliance Triple Sensing: all eyes on water with the triple sensor toolbox
Chris Mannaerts - associate professor environmental satellite hydrology, ITC