Robert B. Daugherty Water for Food Global Institute at the University of Nebraska / SRM University / Pennsylvania State University / US Department of Agriculture / Texas A&M University
Agriculture, Freshwater Quality, and Public Health: Tying it All Together
Tuesday 28 August | 16.00-17.30 | Room: FH Little Theatre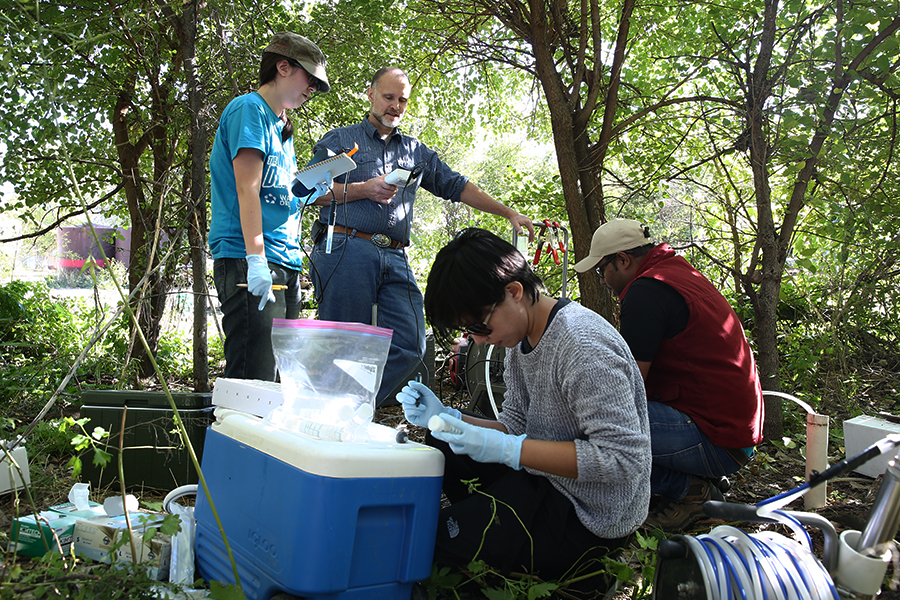 With the world population projected to reach ten billion by 2050, sustainably meeting food needs is an urgent challenge for humanity. Also, a rapidly growing middle class in the developing world is accelerating the demand for water intensive crop and animal products. Thus, there is a push for intensification of agriculture, including increased use of inputs, especially in the developing world where there are productivity gaps. An important and often mismanaged by-product of intensification is the degradation of surface and groundwater quality, ecosystems and, ultimately, water sources and human health. In many important agricultural regions, fertilizer and manure derived nitrogen, including from intensive livestock production, is ubiquitous in surface runoff and aquifers; as are pesticides. Further complicating this in some areas is the presence of naturally occurring contaminants, such as arsenic in South Asia, fluoride in much of Africa, and uranium in parts of North America, where high nitrate waters are causing dissolution and mobilization. Also, where crops are irrigated by poor quality water, bioaccumulation of contaminants can be a potential health hazard. The session will include cases from India and the US on the science, management and policy, followed by a moderated panel session on the challenges and solutions.


Gold standard events are committed to ensure the gender balance in speakers/panellists and young professional representation in the session.
Programme
Theme 1: Water quality for public health
16:00 Welcome and speaker/panelist introductions by moderator Chittaranjan Ray, Director of the Nebraska Water Center
16:05 Presentation: Uranium in ground water and linkages to nitrate by Karrie Weber, Associate Professor and Daugherty Water for Food Faculty Fellow, School of Biological Sciences and Department of Earth and Atmospheric Sciences, University of Nebraska—Lincoln
16:15 Presentation: Pesticidal persistent organic pollutants and plasticizers in the surface water of River Ganga: Profiling, sources and eco-toxicological risk assessment by Paromita Chakraborty, Associate Professor , Dept Of Civil Engineering, Leading Environmental Science and Technology Research Group, SRM Research Institute, SRM Institute of Science and Technology, Kattankulathur
16:30 Presentation: Environmental Factors that Impact Accumulation of Pharmaceuticals in Food by Clinton Willliams, Lead Research Soil Scientist , ARS-USDA
16:45 Panel Discussion featuring speakers and Lara Fowler , Senior Lecturer, Penn State Law, Assistant Director for Outreach & Engagement, Penn State Institutes of Energy and the Environment, Pennsylvania State University; and Shad Nelson , Professor and Dean – Soil Scientist, Agronomist, Texas A&M University-Kingsville. Moderator will ask each panelist a question.
17: 20 Audience Q and A
17:30 Adjourn