French Water Partnership / International Union for Conservation of Nature / Rare
Social acceptance: a turning point for nature-based solutions projects?
Thursday 30 August | 09.00-10.30 | Room: M4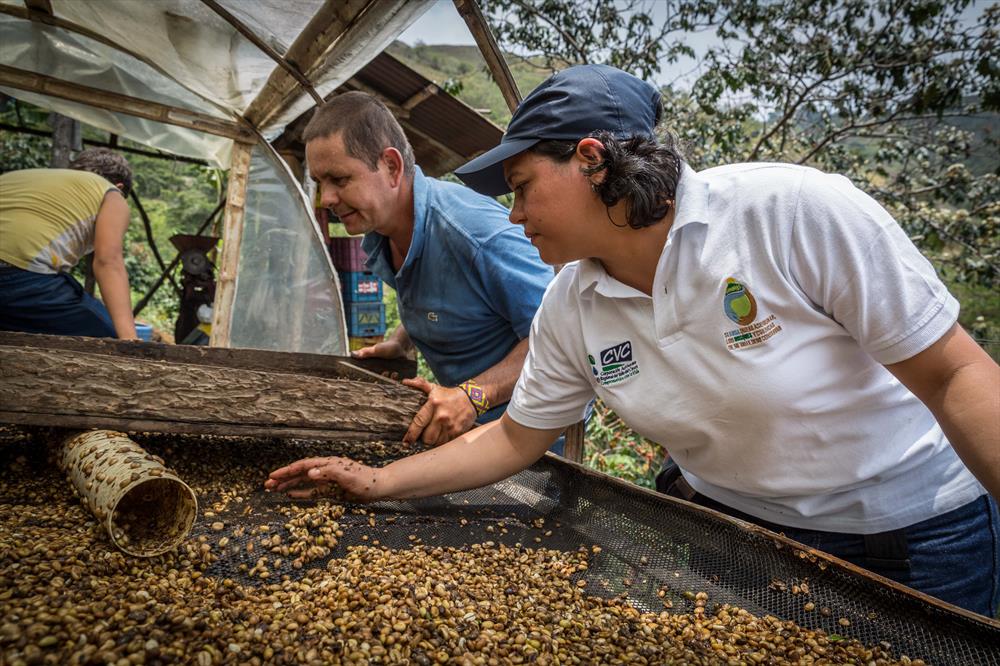 Nature-based solutions (NbS) are defined by the IUCN as "actions to protect, sustainably manage, and restore natural or modified ecosystems that address societal challenges effectively and adaptively, simultaneously providing human well-being and biodiversity benefits". NBS are cross-sectoral projects which, according to the IUCN, are implemented at a landscape scale, "maintain cultural diversity" and are "determined by site-specific natural and cultural contexts that include traditional, local and scientific knowledge". Yet one of the biggest obstacles facing the implementation of NBS projects is the social acceptance of these projects. This obstacle is also one that is typically unaddressed in discussions and policy design on the topic of NBS. This event will highlight bright spots in the adoption and social acceptance of NBS projects and consider a theoretical framework to show that grey and green solutions are complementary when NBS are socially accepted and normalized. Relying on case studies and bright spots, the event aims to develop a strategy to better take into account local stakeholders both in conceptualizing and implementing NBS projects, including how to shift local stakeholders' (donors, government authorities, local populations…) attitudes and behaviors associated with NBS towards acceptance.
Follow us on Twitter:
Gold standard events are committed to ensure the gender balance in speakers/panellists and young professional representation in the session.
Programme
Moderator: Jessica Orban, aquatic biodiversity and Nature-based Solutions officer, French Water Partnership
9 am: Welcoming remarks – Sandra Métayer, General Secretary, French Water Partnership
9:10: The co-benefits of agroforestry for water resource management and sustainable economic growth: shifting farmers' perceptions of nature-based solutions - Tatiana Motta Grillo Guimarães, programme coordinator, Corredor Ecológico, Vale do Paraíba, Brazil
9:20: "Pride for Watersheds": the power of Pride to build local leadership and stakeholder collaboration in Colombia - Catalina Mejia, Strategy and Development Director, Rare, Colombia
9:30: Social acceptance: catalyst, compliance, or constraint for natural infrastructure? - James Dalton, Global Water Programme coordinator, IUCN
9:45: Roundtable discussions

Each roundtable will be assigned a type of stakeholder involved at local level in the implementation of nature-based solutions: donors and funders; private stakeholders and companies; farmers; local authorities and government representatives; local populations. The discussions will aim at offering recommendations for shifting these stakeholders' perceptions of and behavior towards nature-based solutions.
Moderated by: Tatiana Motta Grillo Guimarães (Corredor Ecológico), Catalina Mejia (Rare), James Dalton (IUCN), Hannah Leckie (Climate, Biodiversity and Water Division at OECD), Bruno Tisserand (Veolia)
10:15: Speed presentations of recommendations and findings from the roundtable discussions

10.25: Summary of recommendations and concluding remarks - Darko Manakovski, Global Development, Rare
Conclusion
The event proved very useful in identifying the stakeholders concerned by Nature-based Solutions, the obstacles to their acceptance of Nature-based Solutions and the ways in which these obstacles can be overcome.
Several key points emerged from both the presentations and the audience group discussions:
Good governance of Nature-based Solutions and conservation projects on the long run requires creating local partnerships and identifying within those partnerships who will be in charge of authorization issuance, project implementation, financial management, keeping the project alive, communication and the creation of local participatory processes...
Engaging local stakeholders and fostering intersectoral and local collaboration is essential
Translating policy and solutions into local language (rather than the other way round) to enable better understanding of the drivers and impacts of environmental degradation, thus laying the foundation for effective adoption of Nature-based Solutions.
Local traditional knowledge on water and nature must be at the core of Nature-based Solutions implementation
Issues linked to equity and gender should be viewed as obstacles but rather as part of the solution
Time is essential to allow the multiple benefits of Nature-based Solutions to emerge and the cost both of inaction and of liabilities that result from short-term vision must be taken into consideration
A long-term vision of water challenges and opportunities is required for urban and rural development, taking into account climate change
Valuing water ecosystems and the services they provide is key in showing the importance of investing in Nature-based Solutions for water
Raising awareness at all levels on the multiple benefits of Nature-based Solutions is fundamental
The Pride methodology inspires communities to participate in decision-making and in finding solutions, especially around sustainable land-use and water conservation. Unlike national policy approaches for top-down "payments for ecosystem services," Pride's approach strengthens capacity and engagement at the local level toward the adoption of sustainable land and water management, and toward fostering social norms that promote reciprocity. A critical element is constituency understanding and support for the outcomes: change that makes measurable and lasting benefit for both people and nature. https://www.rare.org/colombia
The International Declaration on Nature-based Solutions for Water management under climate change, initiated by the French Water Partnership and the Global Alliances for Water and Climate at the COP23 in Bonn in November 2017, aims at bringing together and involving stakeholders at all levels in favour of Nature-based Solutions for water and raising awareness on the multiple benefits they provide. https://www.partenariat-francais-eau.fr/nature-based-solutions-declaration/