International Union for Conservation of Nature / Global Resilience Partnership
Global Resilience Partnership: Building a sustainable flood resilient future
Wednesday 29 August | 14.00-15.30 | Room: NL 253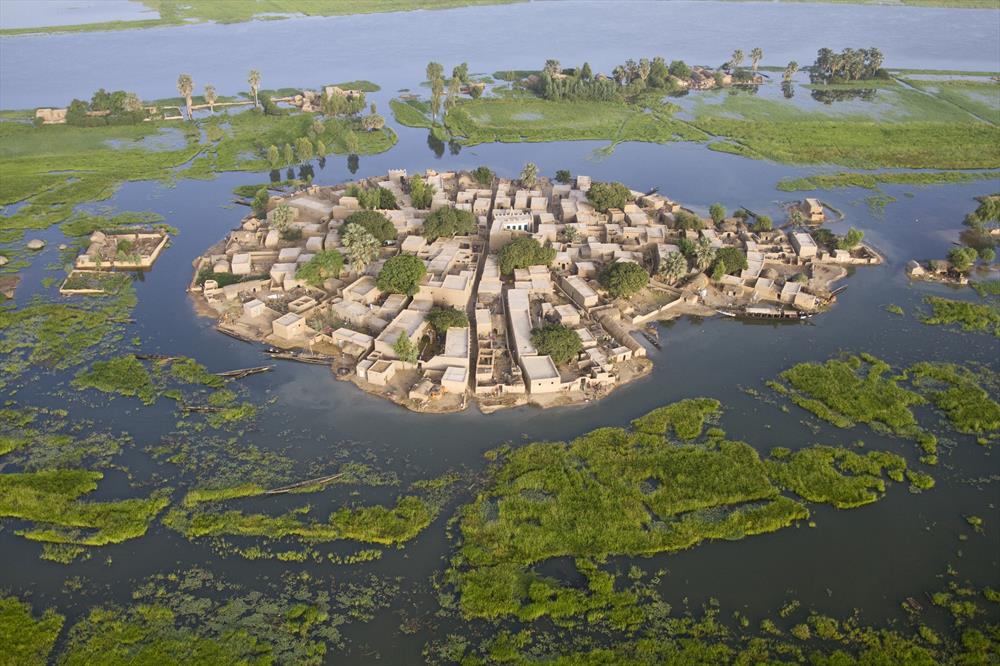 Floods cause more damage worldwide than any other type of natural disaster and cause some of the largest economic, social and humanitarian losses. This session will showcase the outcomes of the $10-million-dollar Water Window Challenge funded by Zurich Insurance through the Global Resilience Partnership (GRP). The Water Window Challenge was designed to surface new innovative ideas and solutions to help flood prone communities reduce their exposure to flood risks, protect ecosystems and increase their ability to grow successfully in the face of uncertainty. This moves beyond preparedness for shocks and stresses and towards enhancing resilience that sustains and improves a community's wellbeing in partnership with the environment.
The session will include talks from project leaders from the field to highlight both the challenges and successes of building a sustainable flood resilient future under the uncertainty of a changing climate. Presentations will highlight projects on ecology and gender based flood resilience in Vietnam, conservation of mangroves among vulnerable communities in Sri Lanka and using transboundary collaboration and investment to create flood resilience across watersheds in Indonesia. As a co-host IUCN will provide expertise on the role of nature based solutions. The session format will be interactive with short PechaKucha presentations.
Programme
Session Outline
14:00 – 14:15 - Introduction from David Nash, Head of the Z Zurich Foundation - The Zurich Foundation and the Global Resilience Partnership's commitment to a Sustainable Flood Resilience Future
14:15 – 14:30 - The Role of Nature Based Solutions in Building Flood Resilience - Dr. James Dalton, a.i. Director, Global Water Programme
14:30 – 15:00 Three PechaKucha presentations from GRP Grant Project Leaders from the field:
1) Mr. Nyoman Prayoga, Flood resilience Program Manager, Mercy Corps Indonesia - Trans-boundary Flood Risk Mitigation through Governance and Innovative Information Technology
2) Dr. Philip Bubeck , Universität Potsdam - The impacts of flooding on well-being and the role of ecosystem based adaptation in Vietnam
3) Ms. Karen Peterson, Senior Manager of Special Initiatives, Seacology - Building the resilience of vulnerable coastal communities against floods in Sri Lanka
Panel clarification questions – 10 mins

15:00 – 15:20 Audience led group discussion on two biggest opportunities and challenges of scaling ecosystem based approaches to flood resilience
15:20 -15:30 Report back highlights in plenary - Facilitated by Dr. Nathanial Matthews - Program Director, Global Resilience Partnership
Conclusion
The GRP water window challenge was designed to surface new innovative ideas and solutions to help flood prone communities reduce their exposure to flood risks, protect ecosystems and increase their ability to grow successful in the face of uncertainty. This session highlighted how nature based solutions provide a pathway towards a sustainable flood resilient future that delivers returns indefinitely instead of for a limited time period of 20-30 years as is often found in grey infrastructure. The solutions highlighted included mangrove restoration in Sri Lanka and Vietnam, both led by women's cooperatives demonstrating the critical role that women play in building flood resilience especially in coastal communities. The additional benefits of nature based solutions to floods were also highlighted including the role they can play in improving livelihoods through healthy ecosystem services. The session additionally highlighted the importance of community led flood risk reduction measures that address the root of the problem and not just the symptoms. A key component of building flood resilience initiatives that the Global Resilience Partnership supports is the importance of finding scalable solutions that allow people to transform and thrive in an uncertain future.
Recommendations:
• We must address the root problems of flooding not only the symptoms, yet only 13% of disaster funding is directed pre-event

• Interventions need to be targeted toward specific audiences (Target: practitioners, policymakers, funders) and in the right sequence.

Initiatives:

Seacology Mangrove Initiative in Sri Lanka funded through the Global Resilience Partnership – A five year country-wide initiative focusing on protecting the mangrove forests of 14 coastal districts and 48 lagoon systems around the entire island of Sri Lanka. The initiative is working with 1,500 communities and has directly benefited over 30,000 people thus

Zurich's Flood resilience measurement for resilience toolkit – an 'end-to-end' flood resilience measurement process to collect data, visualize and analyze measurement results and develop a database to store resilience measurement results for comprehensive analysis and solution identification.